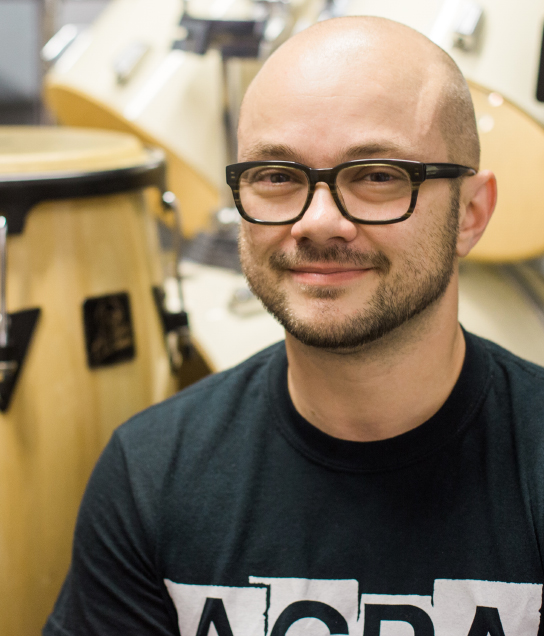 Noah Demland
Instrumental Music Teacher
As a classically-trained percussionist who grew up playing in garage bands, Mr. Demland has found his dream job at ACPA. Since joining the ACPA family in 2005, he has worked to develop an innovative music program that blends the best of those two worlds to produce creative and capable young musicians.
Mr. Demland has a diverse musical background that includes everything from drumming in punk rock bands around Columbus, to playing timpani in an orchestra in Austria. He earned a Bachelor of Music Education and a Master of Music in percussion performance from The Ohio State University. In 2010, he was awarded a Surdna Arts Teachers Fellowship to study percussion and composition in Stockholm, Sweden.
When he's not at ACPA, Mr. Demland can be found playing drums and percussion in various local music projects, visiting friends in far-away cities, or eating awesome vegetarian food.
Website: http://artcollegeprep.haikulearning.com/demland
Email: demland@artcollegeprep.org