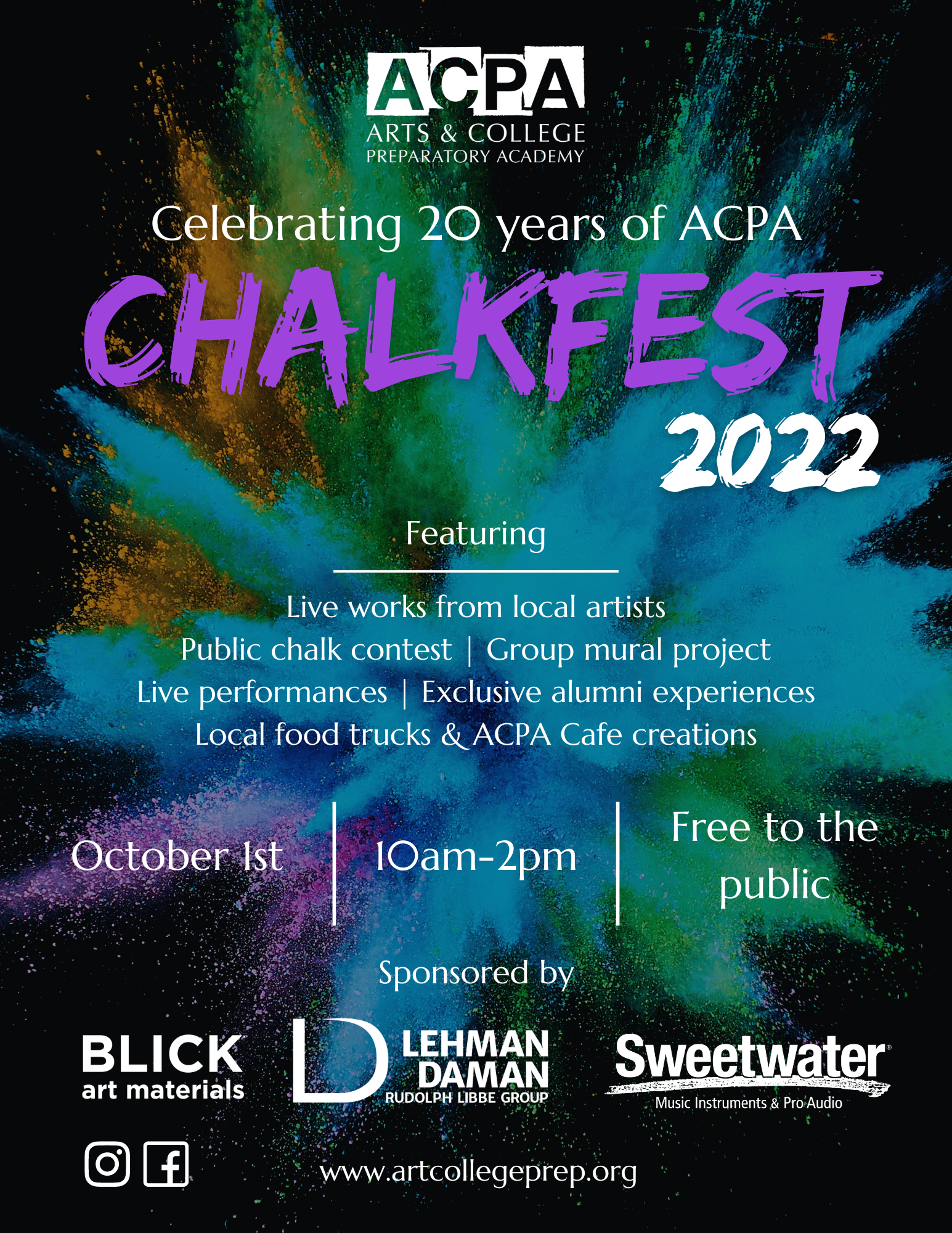 Chalkfest is ACPA's annual celebration of the diversity and creativity in our community, and the unofficial kick-off to the arts events season.
Typically, Chalkfest presents a one-word theme to set the stage for the event and school year. To celebrate 20 years of ACPA, we will be honoring our beautiful community as well as the 7 Core Values that make us who we are: Kindness, Respect for Diversity, Honesty, Problem Solving, Communication, Participation, and Awareness.
We're so excited to celebrate 20 wonderful years of ACPA at this year's event with our ever-expanding community of students, families, staff and alumni.