All ACPA staff members can be reached via email [LastName] @ artcollegeprep.org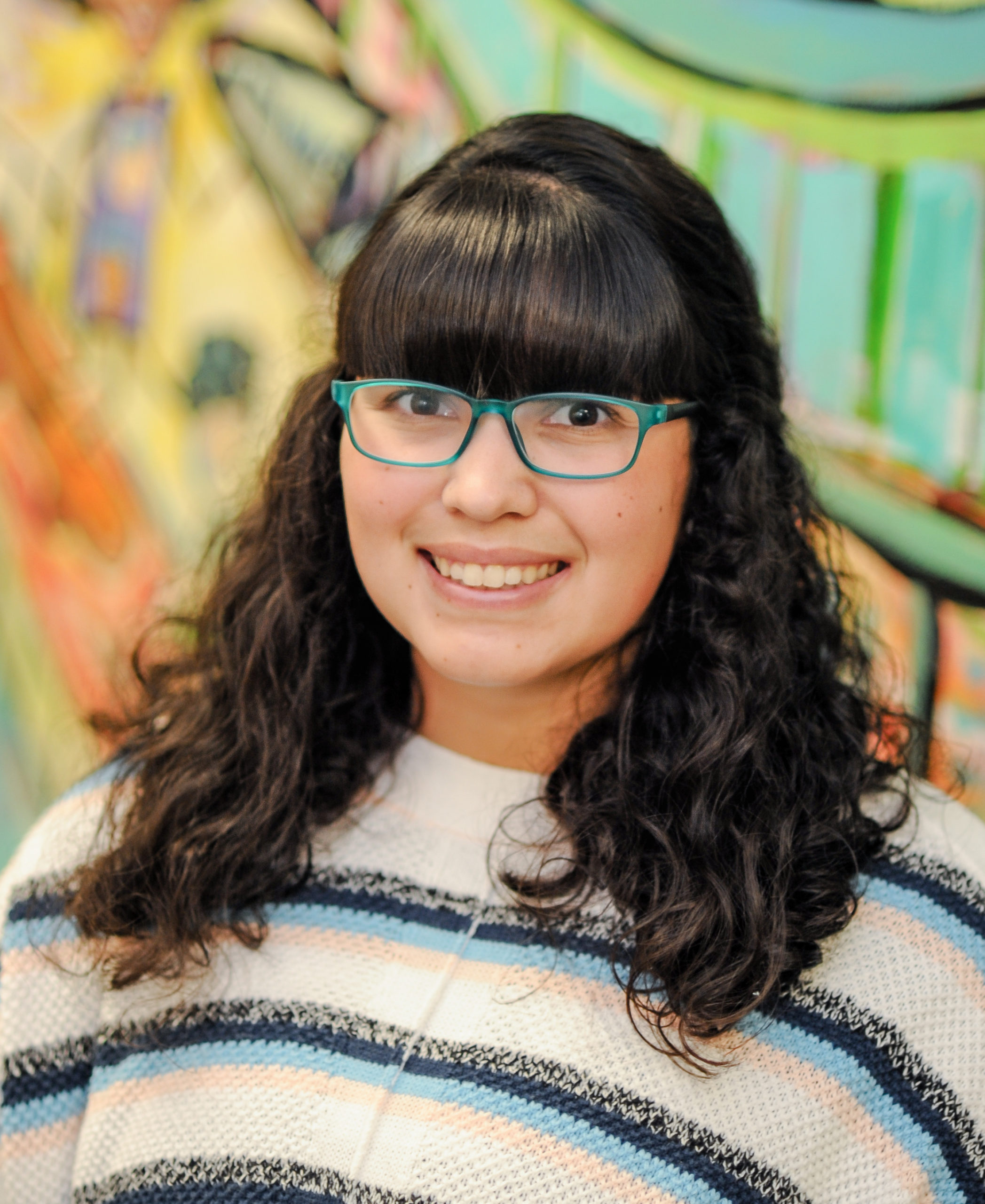 Maekenzie Alba
Ms. Alba received her Bachelor of Mathematics and Masters in Education from Ohio State University. She discovered ACPA during her student teaching and decided it was so great she didn't want to leave! She fell in love with the community and commitment to diversity. Ms. Alba enjoys DIY projects, watching movies, spending time outside and ice cream. You can contact Ms. Alba by emailing her at alba@artcollegeprep.org.
Vinusha Autar
Ms. Autar graduated college with a degree in architecture, but quickly fell in love with teaching English through various tutoring jobs at The Ohio State University. Ms. Autar recently finished her Masters in Education and is overjoyed to join the ACPA team and share in the positive energy of the school. You can contact Ms. Autar by emailing her at autar@artcollegeprep.org
Angelica Bell
Ms. Bell earned her Master of Fine Arts degree in Dance from The Ohio State University in 2018. She has over ten years of teaching experience in a variety of contexts including schools, private dance studios, higher education, and an arts non-profit. Ms. Bell recently served as the Artistic Director of a dance non-profit organization in Southeast Ohio and brings her love of community engagement through art with her to ACPA. Ms. Bell could not be more excited to join the ACPA team! Ms. Bell can be reached at bell@artcollegeprep.org
Caroline Bennett
Student Success Coordinator
Ms. Bennett received a Bachelor's degree in Human Relations from the University of Oklahoma, and a Master's degree in Women's, Gender & Sexuality studies from The Ohio State University. She is intentional about her work inside and outside of academic spaces. She answers the call of scholar-artist with dignity and recognizes that her work, which is deeply rooted in the experiences, truths, and voices of Black girls/women, is significantly influenced by the hustle and bustle demonstrated by her ancestors. Ms. Bennett can be reached at bennet@artcollegeprep.org
Matt Burns
Mr. Burns joins ACPA at the beginning of his teaching career. Before earning his M.Ed. from The Ohio State University, he worked in communications at Ohio State and as a newspaper reporter. It's his goal to make English class a place for students to bring their whole selves - their interests, curiosities, and uncertainties - and explore new ways of "reading" the world around them. Outside class, Mr. Burns enjoys watching (and collecting) older movies from America and around the world, distance running, and reading with his senior dogs Hermes and Wally snoozing nearby. You can reach him at burns@artcollegeprep.org.
Cortney Crenshaw
Ms. Cortney Crenshaw first joined the ACPA staff during the 2009-2010 school year. She is the instructor and director of the current dance program at ACPA. Ms. Crenshaw received her Master of Arts degree in education from Ashford University and a BFA in dance (with emphasis in education and distinction in dance) from The Ohio State University. You can contact Ms. Crenshaw by emailing her at crenshaw@artcollegeprep.org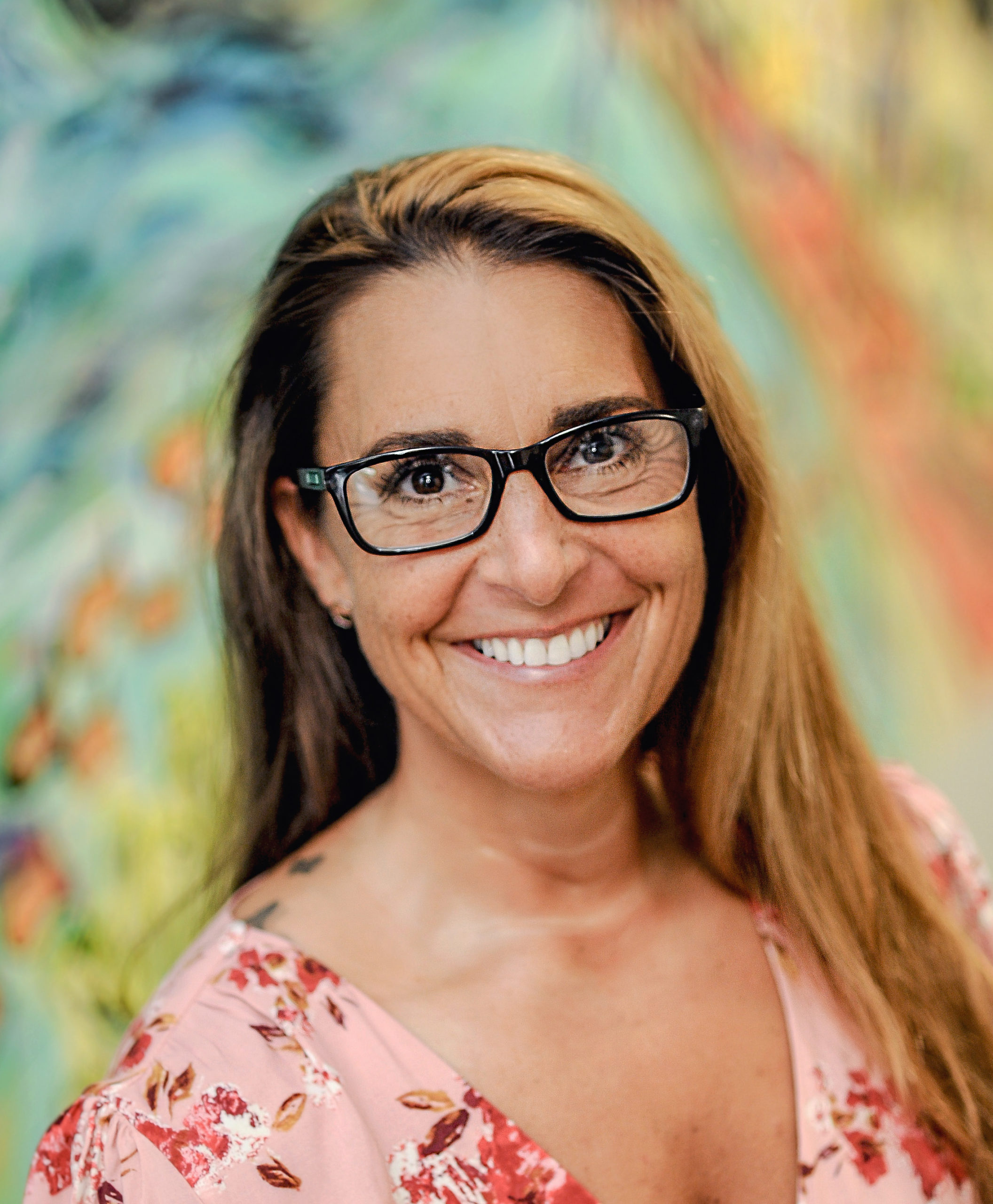 Emily Collins
Ms. Collins began working at ACPA in July 2011, and could never imagine working at another school again. Ms. Collins loves the creative energy at ACPA and is constantly amazed by what students here are able to accomplish. Outside of ACPA, you can find Ms. Collins spending time with her kids and exercising during all hours of the day. You can contact Ms. Collins by emailing her at collins@artcollegeprep.org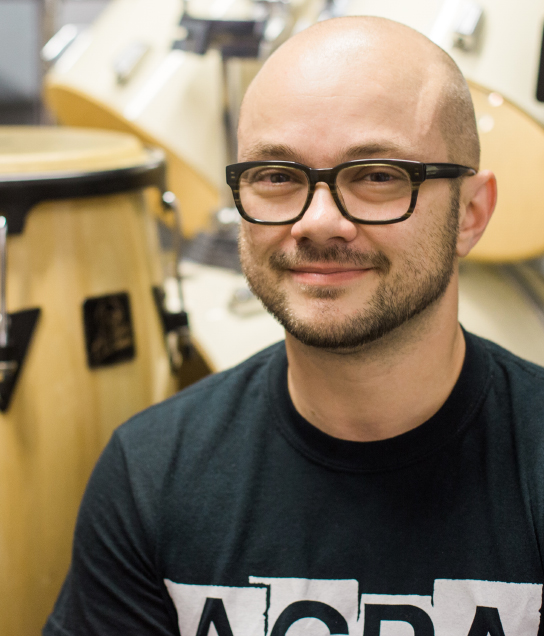 Noah Demland
As a classically-trained percussionist who grew up playing in garage bands, Mr. Demland has found his dream job at ACPA. Since joining the ACPA family in 2005, he has worked to develop an innovative music program that blends the best of those two worlds to produce creative and capable young musicians. You can contact Mr. Demland by emailing him at demland@artcollegeprep.org
Destiny DeWar
Miss DeWar recently graduated from the University of Findlay with a BA in both mathematics and mathematics education, so it's safe to say she loves math! In addition, she has been heavily involved both on and off stage in theatre productions for 10 years. When not working on a production or lesson, she enjoys painting, taking dance classes, kayaking, and spending time with her cat. Miss DeWar loves theatre for its ability to promote individuality within a community, and provide a safe space to learn and grow. She is excited to start teaching at ACPA for the same reasons!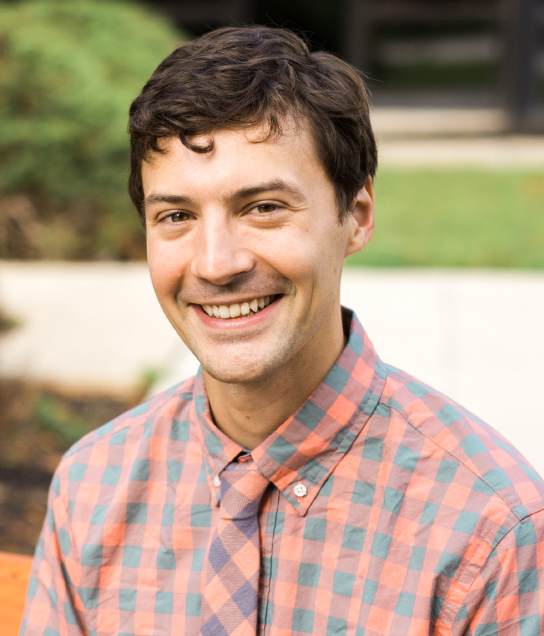 Alex Dodge
Mr. Dodge originally came to ACPA as a guest director and quickly decided it was a place he wanted to stay. While he still works in the arts, teaching Improv and directing the fall play, he now spends most of his time in the English department, where the plays usually stay on the page. You can contact Mr. Dodge by emailing him at dodge@artcollegeprep.org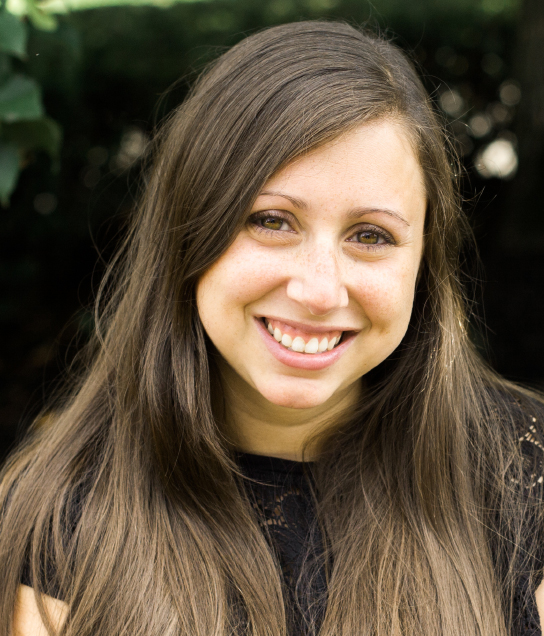 Sarah Fingerhut
Sarah graduated from Bowling Green State University with one thing in mind...to teach at ACPA. That's not actually true, though upon discovering what she has deemed her "dream school" she immediately rewrote that part of her history. You can contact Ms. Fingerhut by emailing her at fingerhut@artcollegeprep.org
Tripp Fontane
Student Success Coordinator
Tripp was first introduced to ACPA via the Trailblazer Project and the Deeper Connection Series. It was in his hometown of Dayton, Ohio that he first set down the path of youth advocacy and edutainment. Since 2016, Tripp has been working in various communities and schools here in Columbus and is looking forward to calling ACPA home. Contact Tripp by emailing him at Fontane@artcollegeprep.org.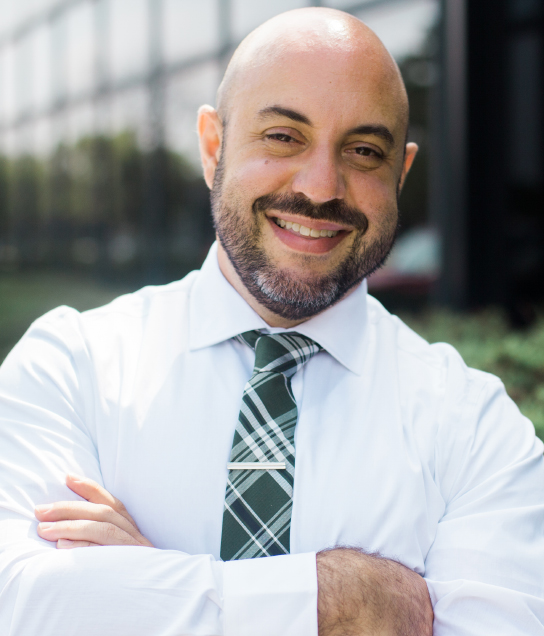 Anthony Gatto
Mr. Gatto was on the founding staff of the Arts & College Preparatory Academy (ACPA) in 2002, and has been principal since 2010. Prior to stepping into administration, Mr. Gatto taught Algebra and Geometry at ACPA and various subjects at an arts-focused middle school in Columbus City Schools. You can contact Mr. Gatto by emailing him at gatto@artcollegeprep.org
Holly Haines
Ms. Haines graduated from The Ohio State University in 2017 with a B.S.Ed degree in Special Education. Out of school, she had a 4-year career in retail management and training before heading back into the field of education at the start of 2019. She is excited and honored to be an ACPA middle school trailblazer in addition to already being a vegan, hedgehog mom, and environmentalist! You can contact Ms. Haines by emailing her at haines@artcollegeprep.org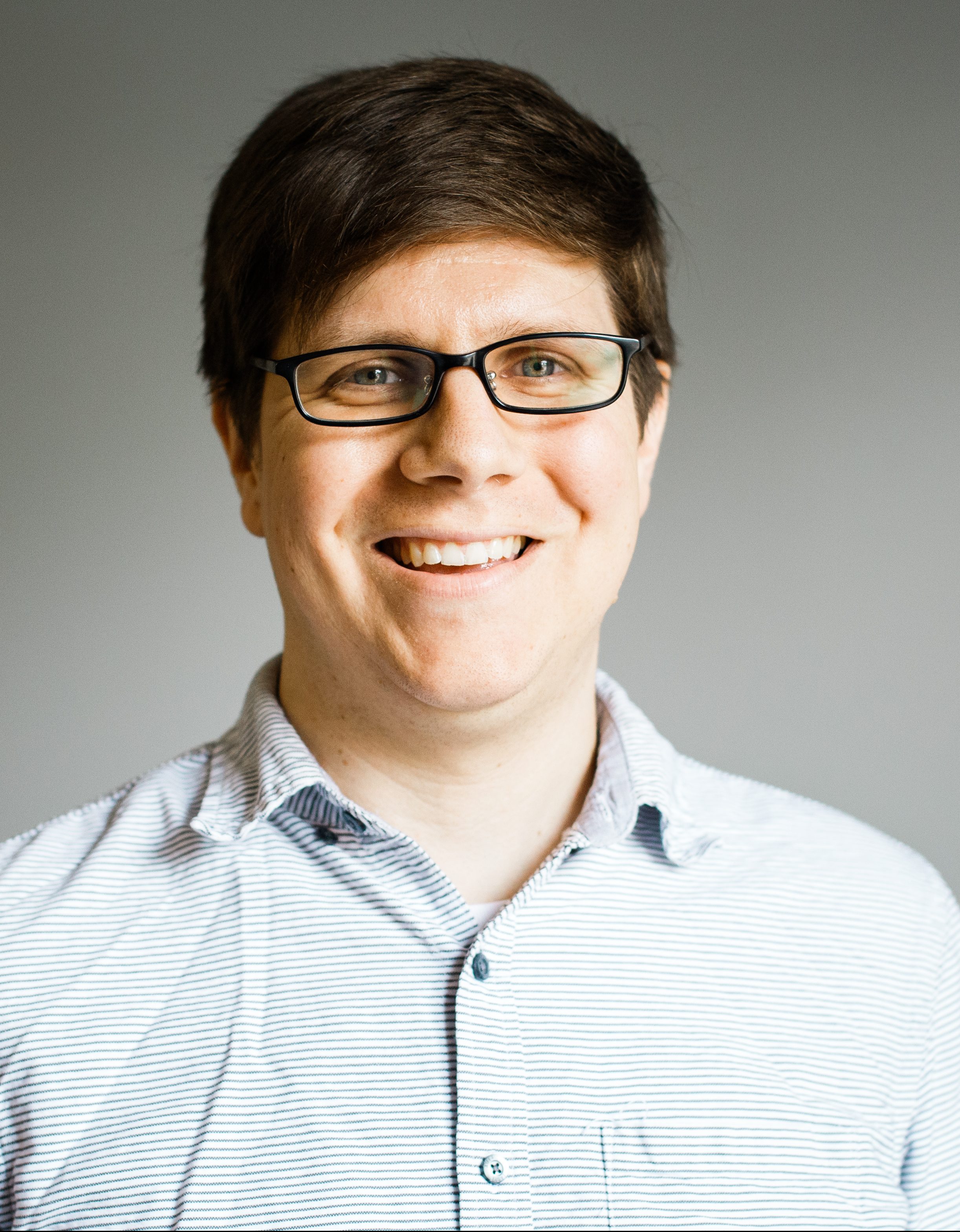 Landon Hedrick
Mr. Hedrick joined the ACPA staff at the beginning of the 2019 school year. He has a BA with a double major in history and philosophy and a PhD in philosophy. Mr. Hedrick enjoys philosophizing, learning new things, reading books (Brandon Sanderson is his favorite fiction author), watching shows on Netflix, and spending time with his wife and pets. Mr. Hedrick absolutely loves the community of teachers and students at ACPA, and considers himself lucky to play a small role in this great educational program, surrounded by some of the kindest people he's met! You can contact Mr. Hedrick by emailing him at hedrick@artcollegeprep.org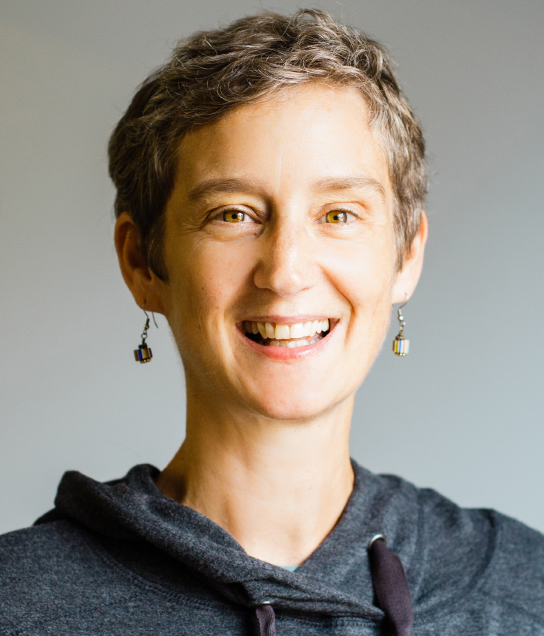 Melanie Holm
Mrs. Holm started in the visual art department in 2007 (in the original building!). She loves working with the spectacularly creative and open-minded students that fill her classroom every day. Mrs. Holm started sewing (clothes for stuffed animals), drawing and making things when she was little. She earned her BFA at Ohio Wesleyan University and now she plays bass in bands, has kids who go to ACPA and just got certified as a yoga instructor! You can contact Ms. Holm by emailing her at holm@artcollegeprep.org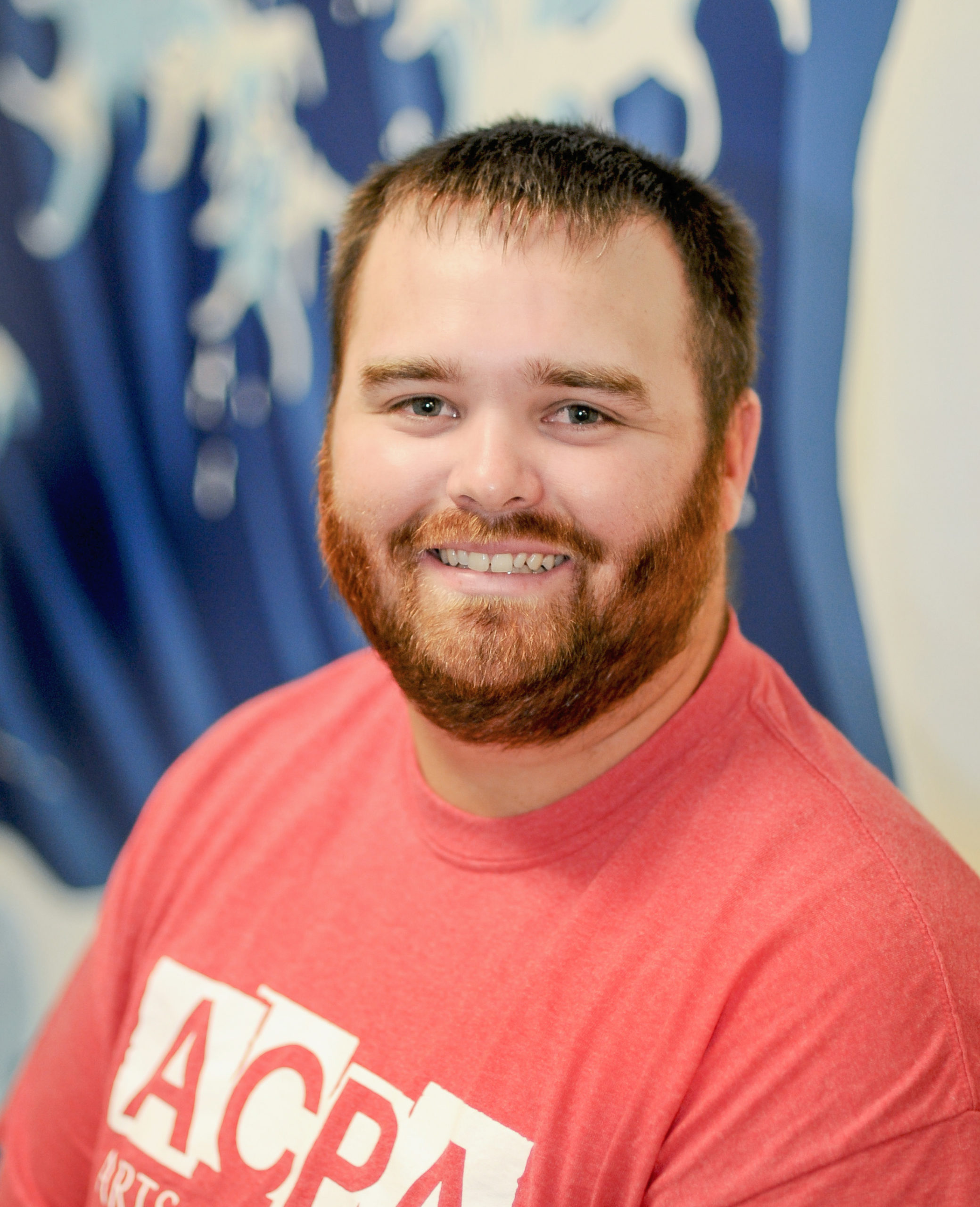 Jason Holman
Mr. Holman is excited to begin his first year teaching at ACPA! Since graduating college in 2014, Mr. Holman taught in southeastern Ohio for 6 years and is looking forward to the jump into the diversity that ACPA offers. In his spare time, you can usually find Mr. Holman going to a sporting event with his fiancé (wife if you're reading this after October), watching a TV show or coaching baseball
GG Howard
GeeGee has been in education for more than a half century. She taught art in Columbus, Ohio, creative dramatics in Auckland, New Zealand, art history in Geneva, Switzerland, and education methods classes at Ohio State University and Kent State. Sharing the belief that travel is educational GeeGee, with her husband, Don and two children have traveled extensively. You can contact GG by emailing her at howard@artcollegeprep.org
Kim Hood
Mrs. Hood has a wealth of experience in education, most recently at the Career and Technology Education Centers of Licking County for the last 9 years. When Mrs. Hood isn't helping students, you can likely find her traveling with her family and enjoying watching her daughter in musical theater productions. You can contact Ms. Hood by emailing her at hood@artcollegeprep.org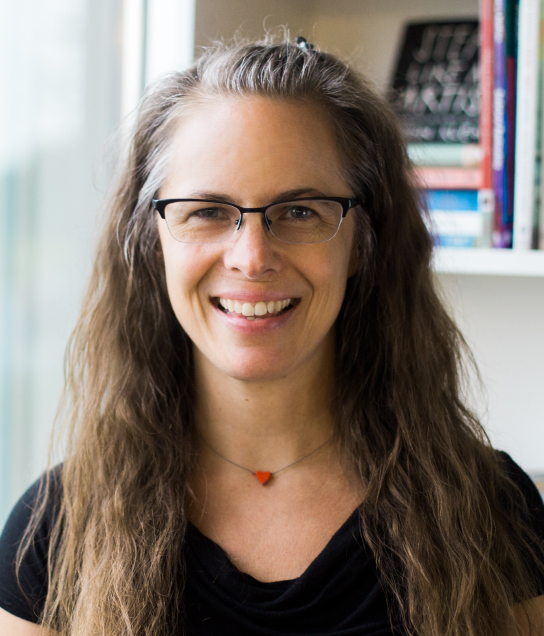 Brooke Hunter-Lombardi
Ms. Hunter-Lombardi received her Bachelor of Fine Art degree from Columbus College of Art & Design and her Master of Fine Art from The Ohio State University. Ms. Hunter-Lombardi's current body of work incorporates her love of science, history and storytelling through ceramics, watercolor, mixed media, printmaking, book arts and assemblage. Teaching since 1994, she seeks to facilitate maximum learning, as she works with all age groups including 16 years' experience teaching college art foundations and over a decade of teacher training. You can contact Ms. H-L by emailing her at lombardi@artcollegeprep.org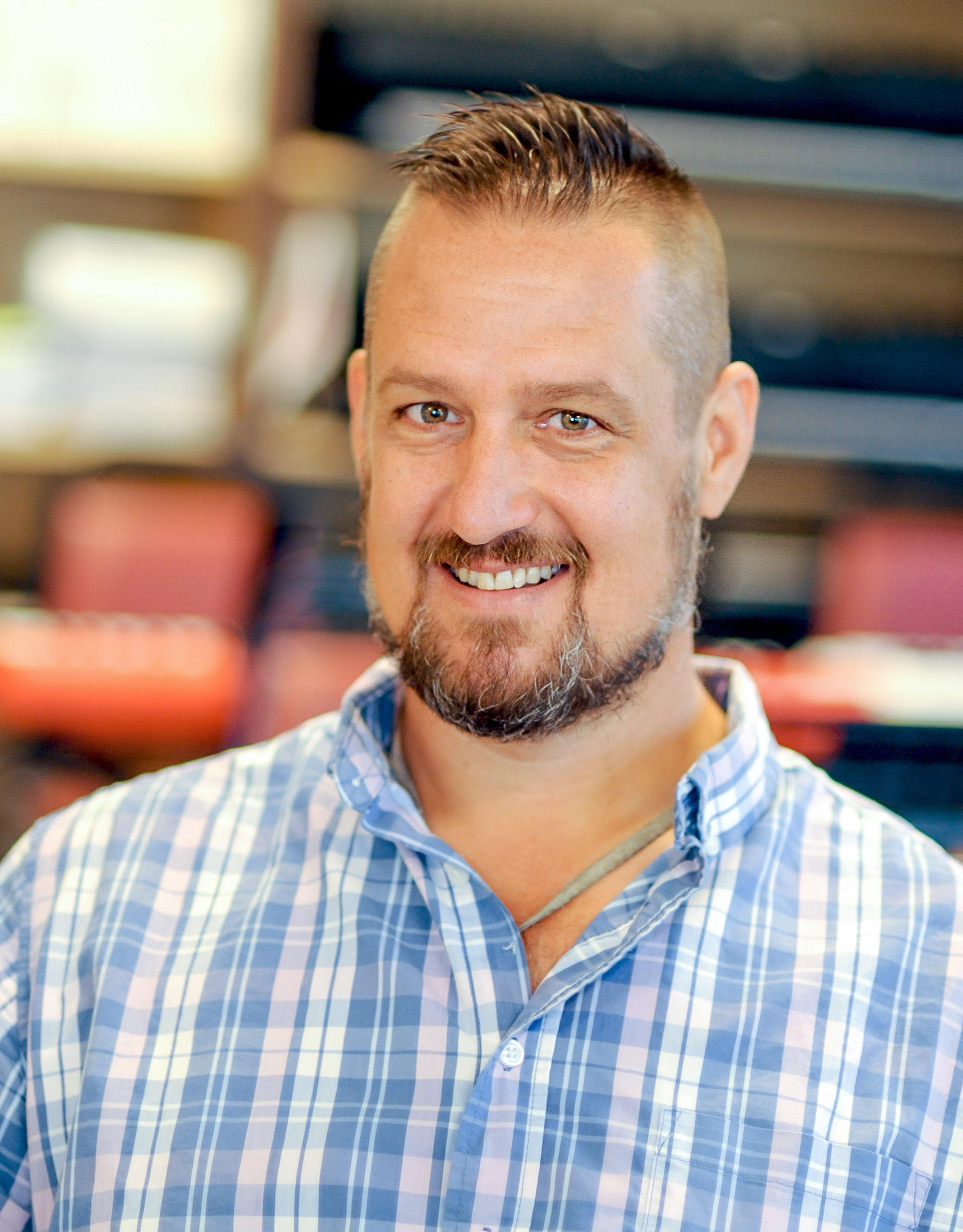 Theo Jackson
Theo Jackson (sounds like TAYO) has been making music around Columbus since...well, for a very long time! When making music, you will catch him playing piano, bass, drums, guitar, trumpet or singing - and often more than one instrument at a time! He has a written 100+ original compositions for bands and theaters - and even one weird commercial you can still hear on the radio. Theo has a BA in Vocal Performance from Otterbein and is Guest Faculty at The Ohio State University teaching "The Singing Actor" class to develop young actors' ability to act through song. He has music directed over 30 musicals including our local Wagnalls Community Theater, CATCO and Actors Theatre, and The Ohio State University. You can contact Mr. Jackson by emailing him at jackson@artcollegeprep.org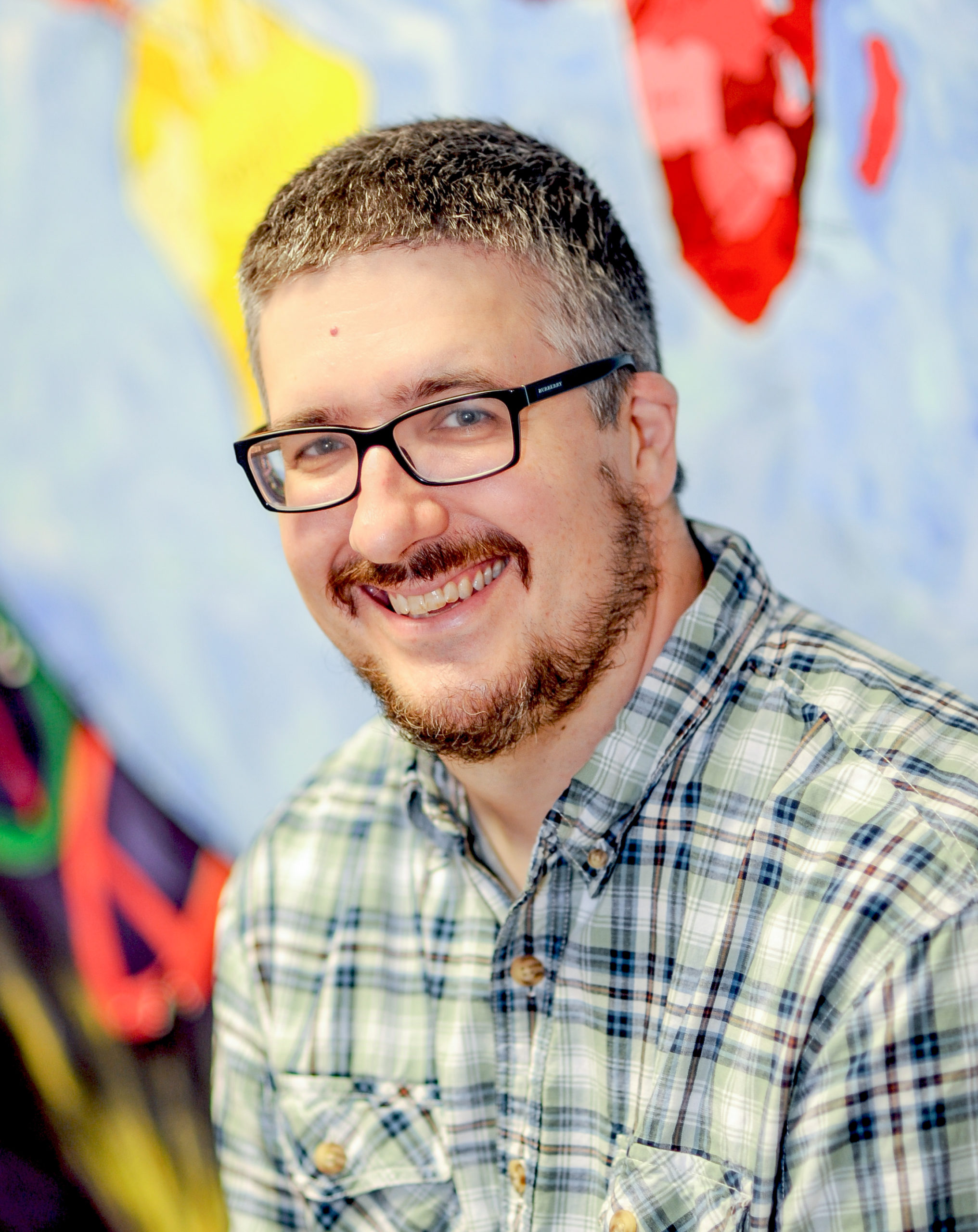 David Jones
Dr. Jones took a long route to reach ACPA, but is thrilled to join the team here in 2020! Prior to entering middle school education two years ago, Dr. Jones taught African History at Ohio State, and before that had stints as a newspaper reporter and baseball historian, among other adventures. But his real passion is teaching history, and he is eager to help ACPA students connect the lessons of the past with the challenges of the present. He believes history is fundamentally about empathy, and recognizing the shared humanity of people from every time and place. He encourages his students to see themselves as historians, actively interpreting the past in order to shape the future! You can contact Dr. Jones by emailing him at djones@artcollegeprep.org.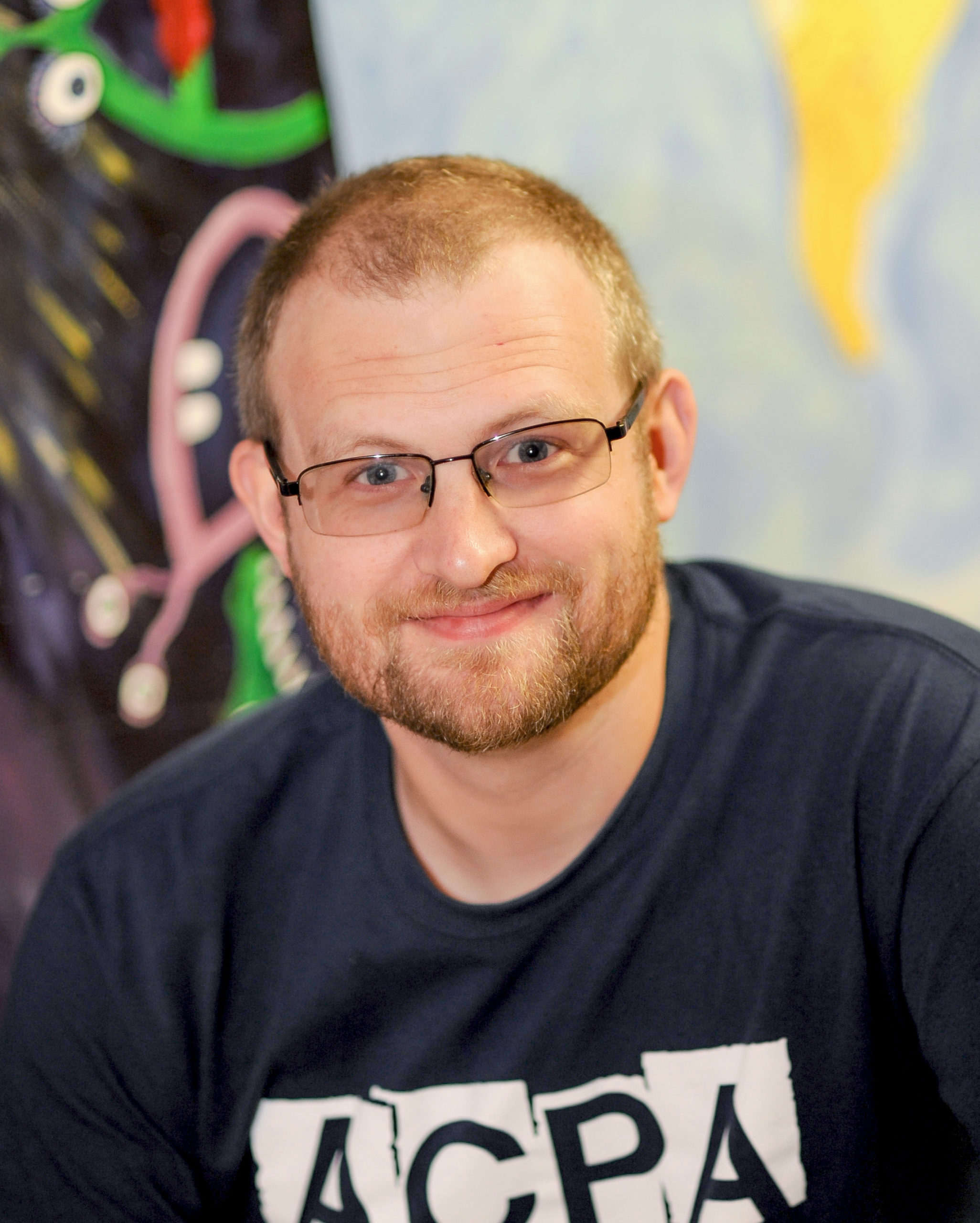 Ryan Kirkman
Mr. Kirkman grew up in Illinois right across the Mississippi River from St Louis, Missouri, got his degree at Elmhurst College near Chicago, then eventually moved to Ohio and taught Biology, Paleontology, and Zoology for 6 years at East Knox High School before moving to Columbus and joining ACPA. Mr. Kirkman has always been fascinated by the scientific mindset that encourages us to learn more about the world around us, and is continually awestruck by just how confusing and incredible those discoveries can be! He also enjoys riding bikes on trails, reading books people recommend to me, discovering new music, playing video games, watching movies, going to museums to point at fossils and say wow, breathing, and picking up critters that I probably shouldn't. Mr. Kirkman can be reached at kirkman@artcollegeprep.org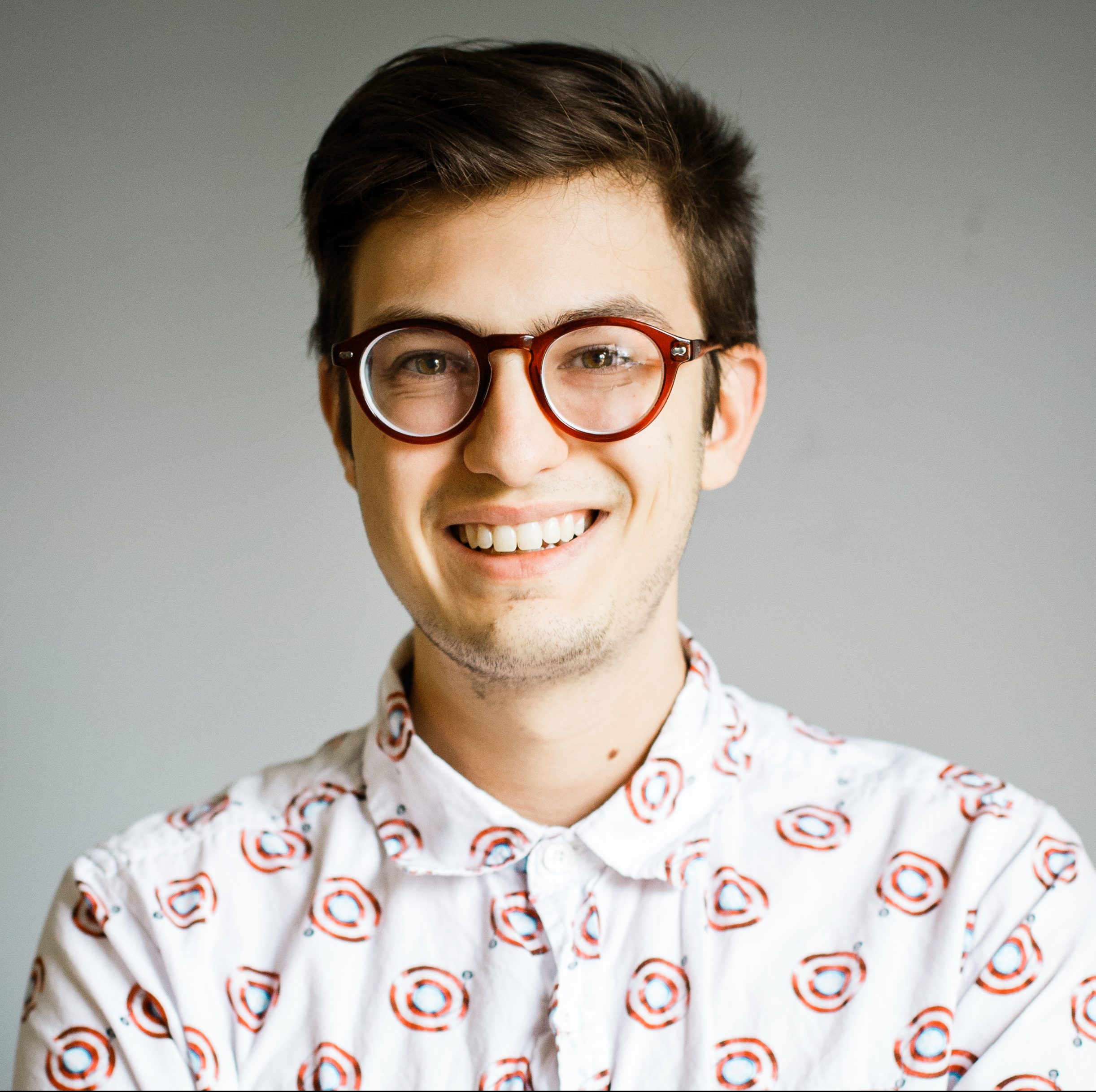 Bobby Lowery
Mr. Lowery received his Masters in Education in 2019 from The Ohio State University and is psyched to join the ACPA family. Outside of the classroom, you can probably find him at his second home, the Gateway Film Center, taking pictures in the Metroparks, or reading at home with his cat, (Sergeant) Pepper. Mr. Lowery strongly believes in the power of all texts, specifically pop culture, to connect people together in multitudes of ways. Originally from northeast Ohio, he will always have a place in his heart for Cleveland sports. Ask him about his Oscar predictions. You can contact Mr. Lowery by emailing him at lowery@artcollegeprep.org
Jordan Luedtke
As a recent grad from Ohio State, Ms. Luedtke knew she wanted to start her teaching career at a school that was unique, inclusive and grounded with a positive community. ACPA was the perfect fit. Outside of teaching, Ms. Luedtke is an avid concert-goer, lover of all animals, and chocolate covered pretzels enthusiast. She is open to any and all music suggestions and looking forward to embracing all that ACPA has to offer. You can contact Ms. Luedtke by emailing her at luedtke@artcollegeprep.org
Catherine McMillin
Teaching for me started in a jungle. If you think I'm kidding, you've never seen the kudzu of Arkansas. Having majored in Drama and History at Kenyon College, teaching was not on my radar until I heard about Teach for America. A program designed to close the achievement gap, it places recent college grads in classrooms around the country. You can contact Ms. McMillin by emailing her at mcmillin@artcollegeprep.org
Veronica Montoya
Ms. Montoya attended ACPA as a student and graduated in 2010 (she was Prom Queen!). While a student, she participated in dance, acting, and choir. Ms. Montoya is eager and very excited to join the ACPA staff and work alongside people who were once her teachers! She can be reached at montoya@artcollegeprep.org
Kati Nelson
If you've ever been to ACPA, you've most certainly met Ms. Kati Nelson. Ms. Nelson is the ultimate ACPA problem solver. If there is a problem, she can fix it. And she will. You can contact Ms. Kati by emailing her at nelson@artcollegeprep.org
TED Otting
TED Otting is an interventional specialist, academic advisor, and facial hair enthusiast. He has taught quite a number subjects and has over 10 years of educational and intervention experience. You can contact Mr. Otting by emailing him at otting@artcollegeprep.org
Jessica Pissini
Dr. Jessica Pissini comes to ACPA with an eclectic creative portfolio—working in film production, photography, and various museum and design industries over the last decade. She received her BAs in Integrative Arts and Classical Archeology from Penn State, a MA in Digital Art History from Duke, and most recently her PhD in Arts & Museum Education from Ohio State. She is excited to join the ACPA community and help develop the school's new Digital Art & Design curriculum! You can contact Dr. Pissini by emailing her at pissini@artcollegeprep.org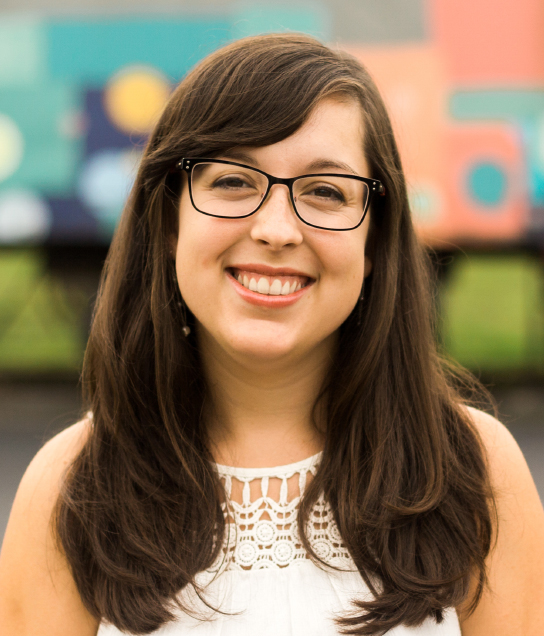 Hannah Rivas
Señora Rivas, more commonly referred to as "Seño", lives and breathes anything cultural. Her hobbies are salsa dancing and eating international food but her passion is teaching Spanish. With a degree in Spanish Education from Otterbein University, six months experience in Argentina and two years teaching as a bilingual assistant in the public school system in Spain, she is so excited to share her love of Spanish and latino cultural with ACPA. You can contact Ms. Rivas by emailing her at rivas@artcollegeprep.org
Jennifer Ruff
Midwesterner, Music lover, and Disney lover. Born and raised in Illinois, becoming a school counselor was something I thought about doing since I was in high school. I went to Purdue University and majored in Psychology. A few years later I went on to get my Master's degree in School Counseling at The Ohio State University. You can contact Ms. Ruff by emailing her at ruff@artcollegeprep.org
Bradley Severt
Mr. Severt recently received his Masters in Education from The Ohio State University, and couldn't be happier about finding ACPA to begin his teaching career. Mr. Severt enjoys reading, hiking, and playing basketball (finally someone to challenge Mr. Patterson in some sportsball!). You can contact Mr. Severt by emailing him at severt@artcollegeprep.org
Ben Shinabery
I spent the first 7 years of my adult life exploring and experimenting with progressive methods of education…I did everything from teaching 2 year olds about shapes to teaching 14 year olds how to write songs. I'm infinitely grateful that I found ACPA. Not that all that exploring and experimenting wasn't great. I'm just really glad I found ACPA. You can contact Mr. Shinabery by emailing him at shinabery@artcollegeprep.org
Eric Simons
Before coming to ACPA, Mr. Simons lived in Spain for 4 years teaching English in a bilingual public school while simultaneously getting his Masters in teaching Spanish as a foreign language. Since returning to the states, he worked for the Columbus Metropolitan Library at the Whitehall Branch. When Mr. Simons isn't teaching Spanish, you can likely find him playing his guitar or listening to music (favorite bands are The Weakerthans and Bright Eyes, to name a few). You can contact Mr. Simons by emailing him at simons@artcollegeprep.org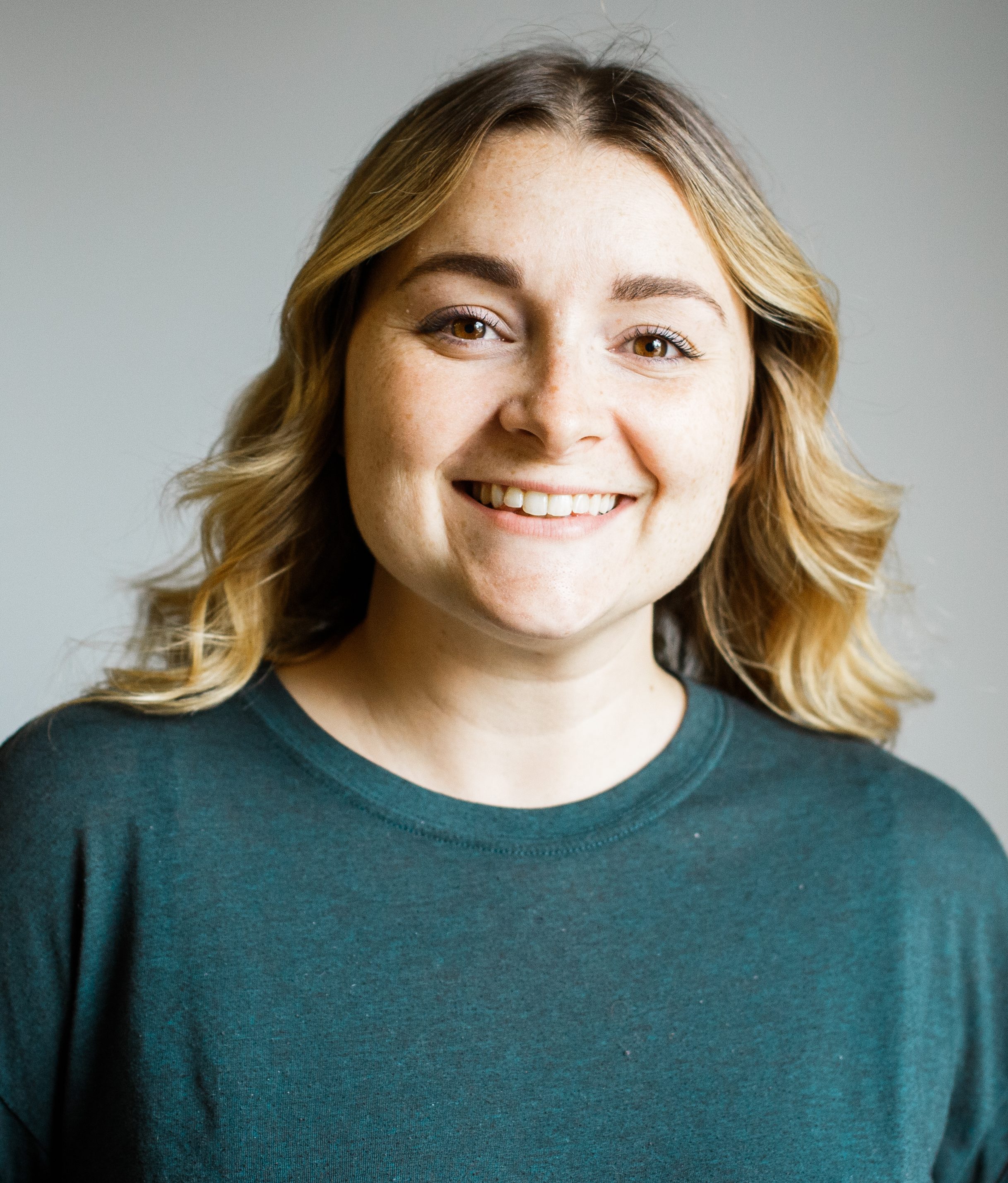 Amber Toth
Ms. Toth found ACPA through sheer luck, but when she walked through the halls and spoke to the staff she fell in love. ACPA instantly felt like home! She is extremely excited to be apart of the brand new ACPA Middle School as the English teacher! When Ms. Toth isn't in her classroom, she enjoys reading (duh), watching Gilmore Girls (Rory is her favorite), playing with her miniature dachshund (Croix), and eating too much Indian food (Chicken Makhani)! She believes that this year will be APCA's best year yet! You can contact Ms. Toth by emailing her at toth@artcollegeprep.org
Sharon Udoh
Sharon has spent the past few decades of her life being the following: a C++ coder, a math tutor, a vegan baker, a member of over 25 bands, short-order cook, and a hip-hop dance teacher. Sharon has been described as the following: a warm bowl of soup, a tornado, a jalapeño pepper, and a Jackson Pollock painting. You can contact Sharon by emailing her at sharon@artcollegeprep.org
Selena Vlajic
I recently graduated from The Ohio State University with my Masters in Social Studies education. Before immersing myself in my teaching career, I spent some years trying out jobs in the business and financial world but was ultimately drawn back to pursue my true passion...teaching! I believe that Social Studies as a discipline is essential because it teaches us about the human experience and gives us the ability to see the world through different perspectives. I'm so excited to be a part of the beautiful community that ACPA has built and I look forward to learning and growing with my fellow educators and students throughout the year! You can contact Ms. Vlajic by emailing her at vlajic@artcollegeprep.org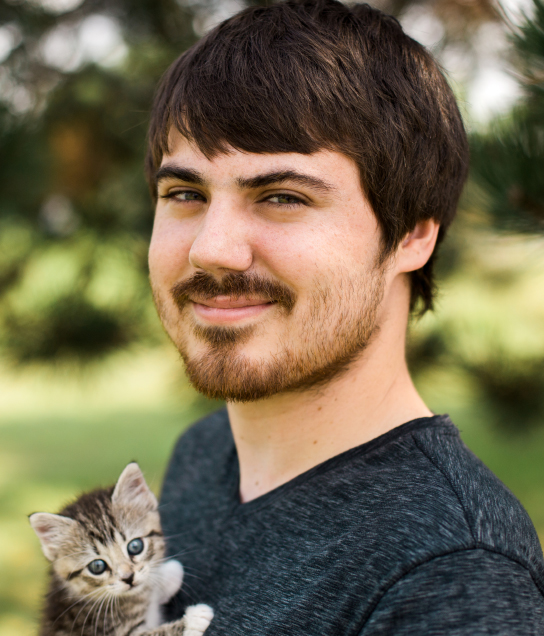 Aaron Wagner
Mr. Wagner has been teaching at ACPA since 2014. He has taught Geometry, Real World Math, and AP Calculus at ACPA. This year he is excited to begin teaching Algebra 2. ACPA students are his favorite students because of the creativity and energy they bring to the classroom. Math is the key to the universe! You can contact Mr. Wagner by emailing him at wagner@artcollegeprep.org
Amanda Waluzak
Ms. Amanda Waluzak has worked at ACPA since 2007 and serves students, families, and staff as both an educator and an administrator. Ms. Waluzak loves working with ACPA students because of our welcoming educational environment that encourages academic and artistic grit, curiosity, and dialogue amongst all community members. You can contact Ms. Waluzak by emailing her at waluzak@artcollegeprep.org
Steve Whitt
I believe that mathematics and science, just like visual art, dance, theater, and music, are part of what make us human, a young species on an ancient planet striving to understand who we are. I'm so excited to help launch ACPA Middle, and I look forward to teaching and learning with my new middle school family this year. You can contact Mr. Whitt by emailing him at whitt@artcollegeprep.org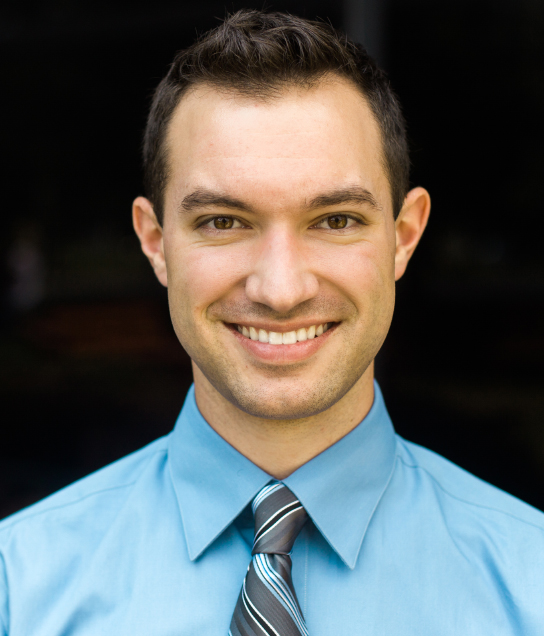 Brandon Wise
Mr. Wise is originally from Northwest Ohio and went to a small country high school. He then went on to receive his Bachelor of Science in Education from Ashland University. From there he found his home at ACPA teaching life science, and absolutely loves it! Mr. Wise truly enjoys teaching students about the wonderful world of Biology, the huge diversity of life, and everything that comes together to make life on Earth possible. Outside of school, Mr. Wise enjoys reading (Stephen King is the greatest author of all time), golfing, geocaching, disc golfing, and loves to watch scary movies! You can contact Mr. Wise by emailing him at wise@artcollegeprep.org
Tara Zimmer
With a bachelors in art education, a deeply rooted affection for music, and a desire to help students find their version of successful, I am in my natural habitat when at ACPA. I feel grateful every day to be working in a school where individuality, intelligence, and creativity are celebrated. You can contact Ms. Zimmer by emailing her at zimmer@artcollegeprep.org