Important Dates
Middle School Share Day
December 1st
Winterfest
December 6th
Gallery at 5:30pm, Performance at 7:00pm
No School - Professional Development
December 8th
No School - Teacher Work Day
December 15th
Winter Break - No School
December 18-January 2
Important Contacts
Sarah Bostelman - Middle School Principal
bostelman@artcollegeprep.org
Catherine McMillin - High School Principal
mcmillin@artcollegeprep.org
Aaron Wagner - High School Principal
wagner@artcollegeprep.org
Sarah Silver - Transportation Director
transportation@artcollegeprep.org
Juan Rojas - Enrollment Director
enrollment@artcollegeprep.org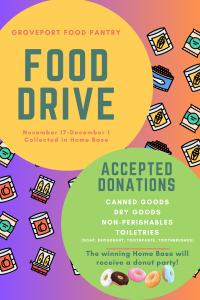 'Tis the season for giving back! ACPA's Canned Food Drive is happening now through December 1st! Accepted donations include: Canned goods Veggies Fruit Beans Tuna/Chicken Jarred goods Pasta sauce Jelly Peanut Butter Olives Dry Goods Pasta Beans Rice Lentils Toiletries Toothbrushes Toothpaste Menstrual Products Deodorant Shampoo/Conditioner Body Wash Baby Wipes Diapers Hand Sanitizer All donations …
Rigorous curriculum
Our academic programs are demand a commitment from our students. We believe in challenging our students with a robust college preparatory academic program that prepares our students for college.
Our students graduate feeling empowered and self-assured that they will succeed in their next endeavor.
Join our community. Start your enrollment process today.
Our Mission
We have a climate and culture that is based on a trailblazing arts and college prep curriculum in an environment that is safe, inclusive, and progressive.
Our Vision
The vision of ACPA is to sustain a progressive teaching and learning culture that thrives on safety, acceptance, and inclusion, rigorous academics, a commitment to the arts, and college preparedness.
Address
4401 Hilton Corporate Drive
Columbus, OH 43232
Phone & Fax
P: (614) 986-9974
F: (614) 986-9976
Email
contact@artcollegeprep.org
Guest Artist visits sponsored by