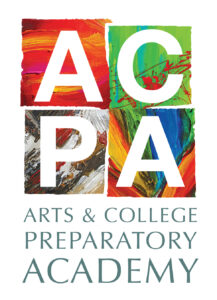 ACPA is seeking a highly qualified and progressive full time High School Principal for the 2021-2022 school year.
Rigorous curriculum
Our academic programs are demand a commitment from our students. We believe in challenging our students with a robust college preparatory academic program that prepares our students for college.
Our students graduate feeling empowered and self-assured that they will succeed in their next endeavor.
Join our community. Start your enrollment process today.
Address
4401 Hilton Corporate Dr
Columbus, OH 43232
Phone & Fax
P: (614) 986.9974
F: (614) 986-9976
Email
contact@artcollegeprep.org