Updated November 4, 2022
Level 2 Ballet/Jazz is working on building turns, leaps, tilts, etc. and advanced combinations at the ballet barre. Students previously put together a dance for ACPA's first term Spirit Rally, and are currently working on a jazz piece for WinterFest. Students will also be setting a piece for the Triumph play, Dance Concert, and the ACPA Star Awards.
Level 1 Ballet/Jazz covered terminology and basic warm up. Students are currently working on building foundations for dance technique and focusing on musicality and transitional steps in jazz.
Freshman Dance has covered the beginnings of dance, focusing on Dance and religion, and dance during the Renaissance. Students learned various dances from around the world (Kalamatianos and Ikariotikos from Greece, Tarantella from Italy, Polka and Mazurka from Poland, French Minuet and Volta from France). Students also learned about King Louis XIV and the creation of ballet as we know it today. Dancers are now immersed in a Modern Dance unit learning about various pioneers of Modern Dance such as Katherine Dunham and Alvin Ailey. This class is learning the foundations of modern dance, as well as the differences between modern and contemporary dancing.
Dance Composition is soaring in 2022! So far, this class has covered:
Creation and isolation of large and small body parts
Initiating and creating dance phrasing
High points and momentum in movement and phrasing
Levels of movements
Planes of the body and movement
Directions of movements and phrasing
Adjectives and emotions
Parts of the stage and pathways across the stage/during transitions
Positive/negative space
Shapes
Statues and inspirations
Spatial relationships and working with extremes (close up vs far away)
Movement quality-directions (direct, indirect)
Speed (quick, sustained), Weight (heavy, light) and Flow (light, free)
Transitions in phrasing and movement
Graphing a dance, and dancing a graph
Students are currently working on forming a dance and choreographing their piece for WinterFest, their first official student-choreographed work of the year.
Contemporary Dance is focusing on floor work, types of rolls (pretzel rolls and various shoulder rolls), tripletts, some Horton Technique (table top T, tilts) and building a basic foundational technique of ballet and modern dance.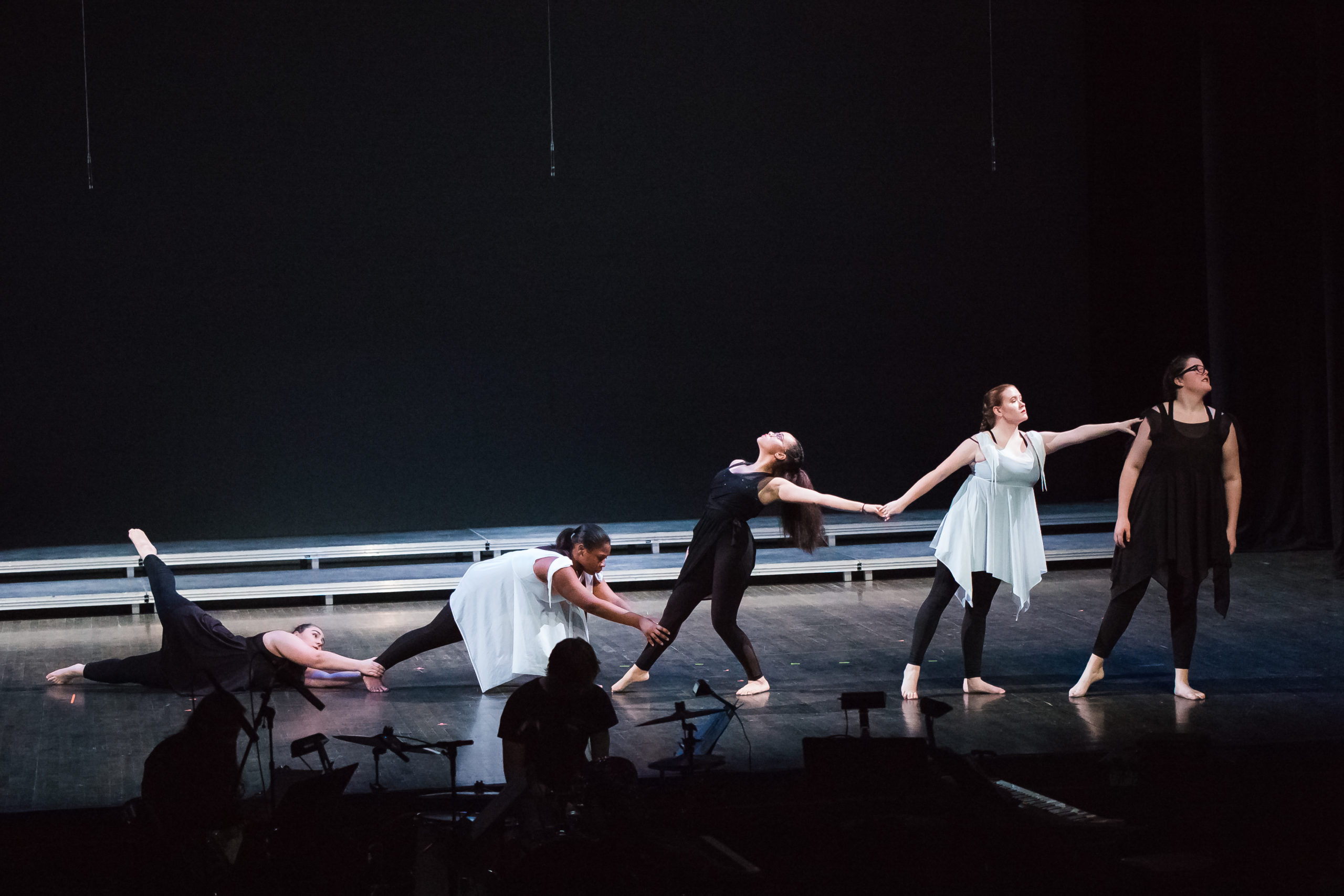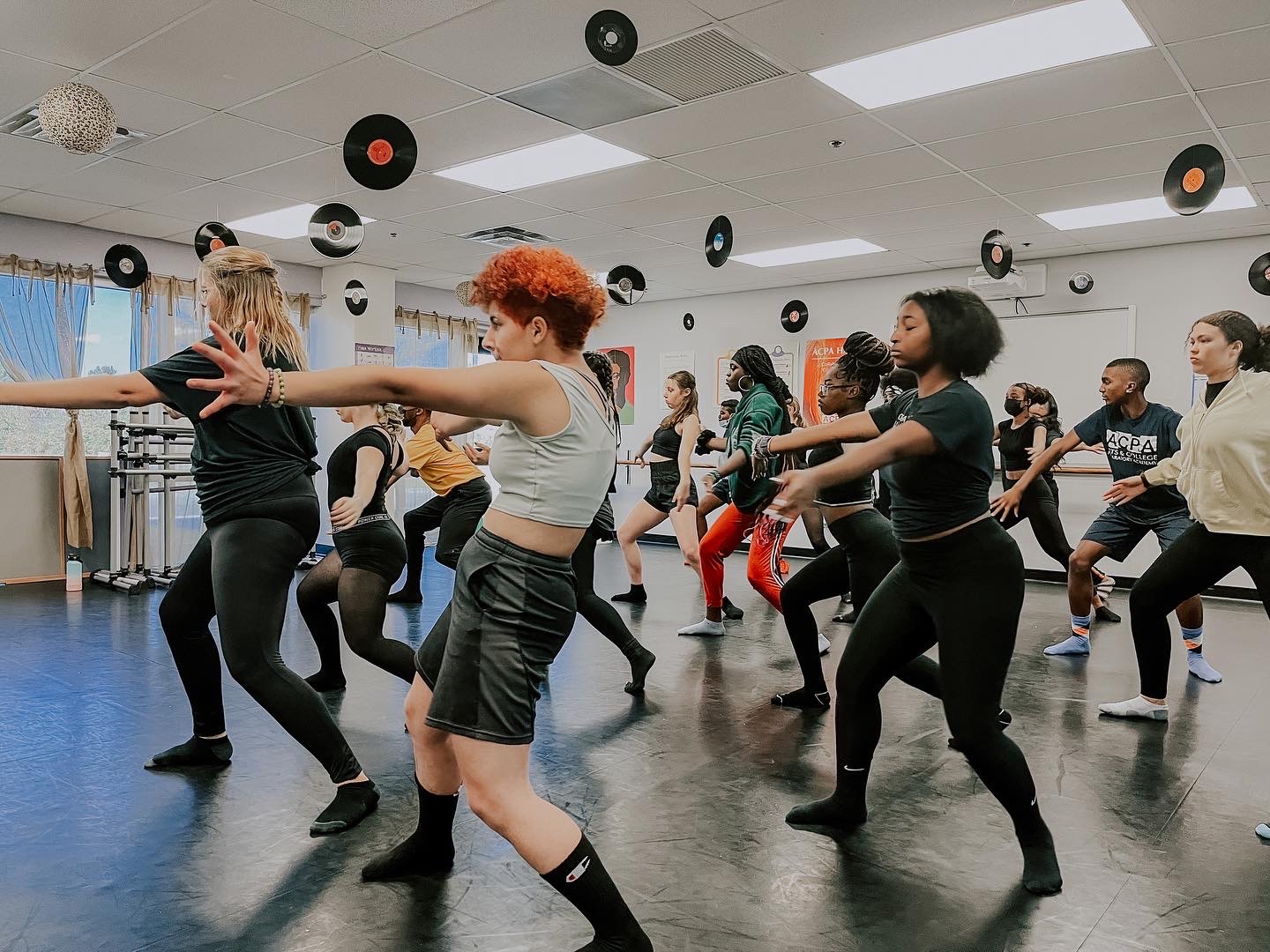 ACPA Dance Company: "MisConnection"