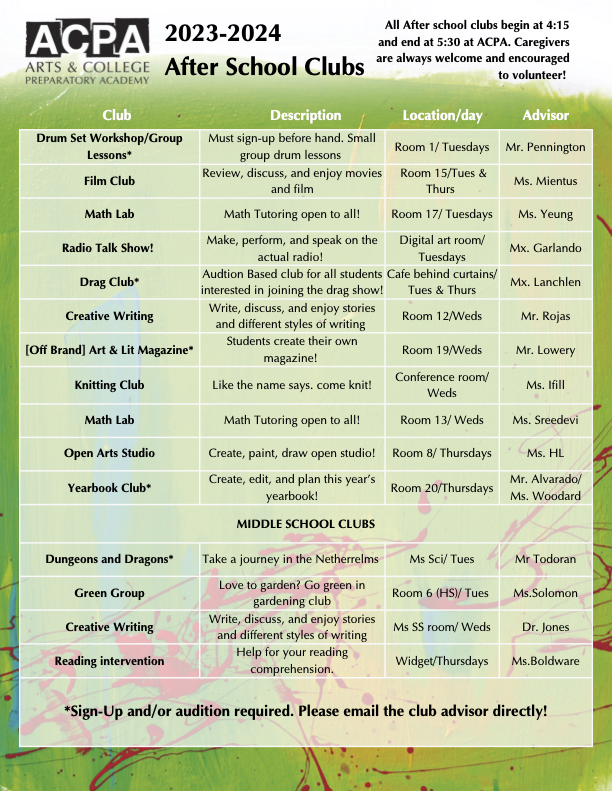 NEW Pickup & Late Charge Policy
 Due to ongoing safety concerns and to prevent traffic congestion, no student will be allowed to be picked up between 3:30pm and 4:05pm. Students who must leave due to medical appointments may be picked up earlier than 3:30pm.
Additionally, ACPA will be implementing a Late Charge policy that will charge Caregivers $5 for every 5 minutes late a student is picked up after 5:30pm. This policy excludes those participating in After School programs with end times that extend past 5:30pm, such as SpecDrum, the fall play, and Dance Company.
If you have any questions or concerns, please reach out to Mr. Wagner or Mrs. McMillin.
---
Asya Mosley
After School Program Coordinator
amosley@artcollegeprep.org