Music has always played a significant role in shaping our culture and history. It's a powerful tool for storytelling, conveying emotions, and connecting people across generations. At ACPA, we're thrilled to welcome Blues in the Schools to our building this week to speak to some of our music classes. This exciting initiative aims to introduce our students to the captivating world of blues music, allowing them to delve deep into its rich culture and history.
What is Blues in Schools?
Blues in Schools is a nationwide educational program designed to foster an appreciation for blues music, a genre rooted in African-American culture that has had a profound impact on the evolution of American music. This program brings professional blues musicians and educators into schools, offering students a unique opportunity to learn about the blues through a combination of live performances, workshops, and interactive lessons.
This particular workshop/assembly is invite-only for our music students, but we may announce future opportunities with this program!
The Significance of Blues Music
Blues music is a genre born out of hardship, resilience, and a deep desire for self-expression. Originating in the Southern United States in the late 19th century, blues music is characterized by its emotional lyrics, soulful melodies, and distinctive guitar techniques. It has served as a voice for those who have faced adversity and has played a pivotal role in the civil rights movement. Blues artists like B.B. King, Muddy Waters, and Howlin' Wolf have left an indelible mark on the music industry, influencing countless musicians across genres.
ACPA's Commitment to Music Education
At ACPA, we believe in the transformative power of the arts. Music education is an integral part of our curriculum, and we're dedicated to providing our students with diverse musical experiences. The Blues in Schools program aligns seamlessly with our mission to expose students to various art forms, fostering creativity, cultural awareness, and a deeper understanding of the world around them.
Why Blues Education Matters
Blues education is about more than just learning to play a few chords or sing a blues song. It's about understanding the stories and emotions behind the music, appreciating the cultural significance, and recognizing the role of blues in the broader context of American history and society. Through programs like Blues in Schools, students can gain a profound appreciation for the arts and a deeper understanding of the world around them.
The Blues in Schools program exemplifies our commitment to providing a well-rounded education that goes beyond traditional classroom learning. We look forward to seeing our students embrace the blues, explore their own creativity, and develop a deeper appreciation for the diverse world of music.
Check back for highlights from this exciting assembly at ACPA!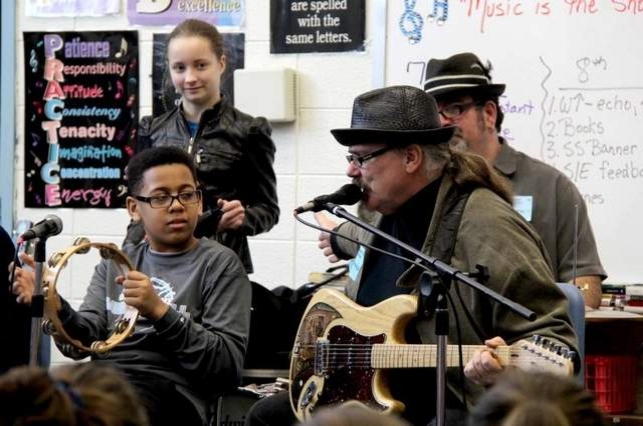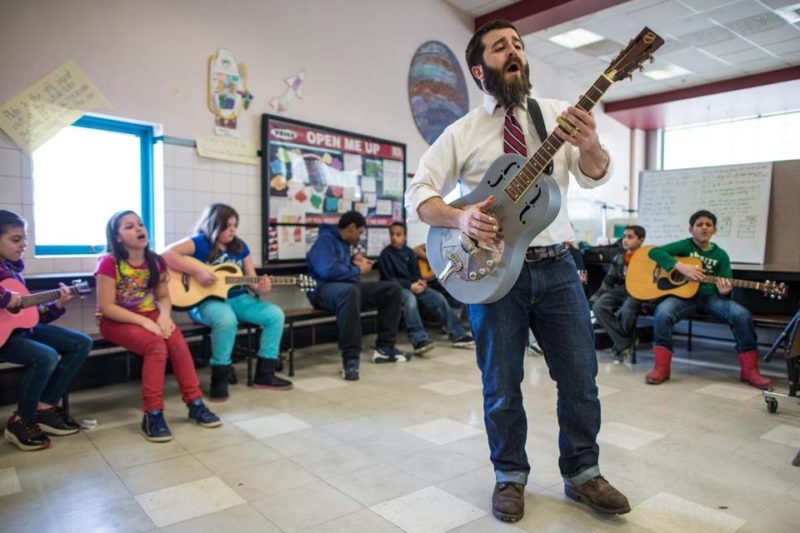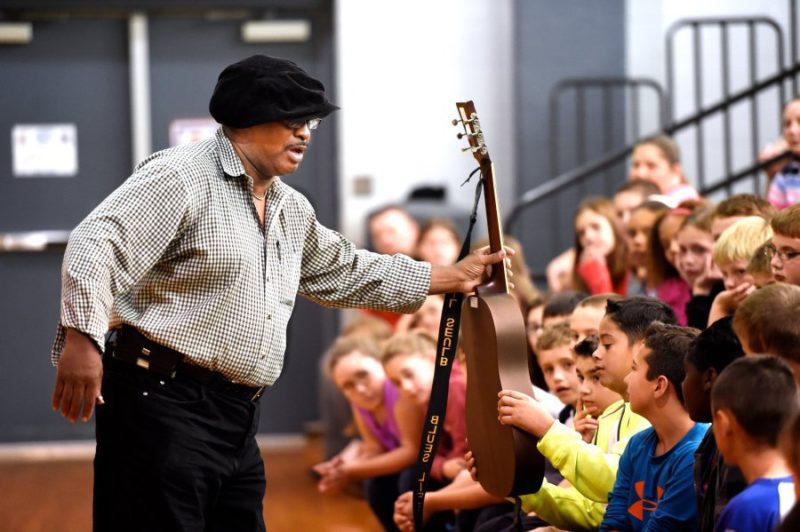 Blues in the Schools. (2023). The Blues Foundation. https://blues.org/blues-in-the-schools/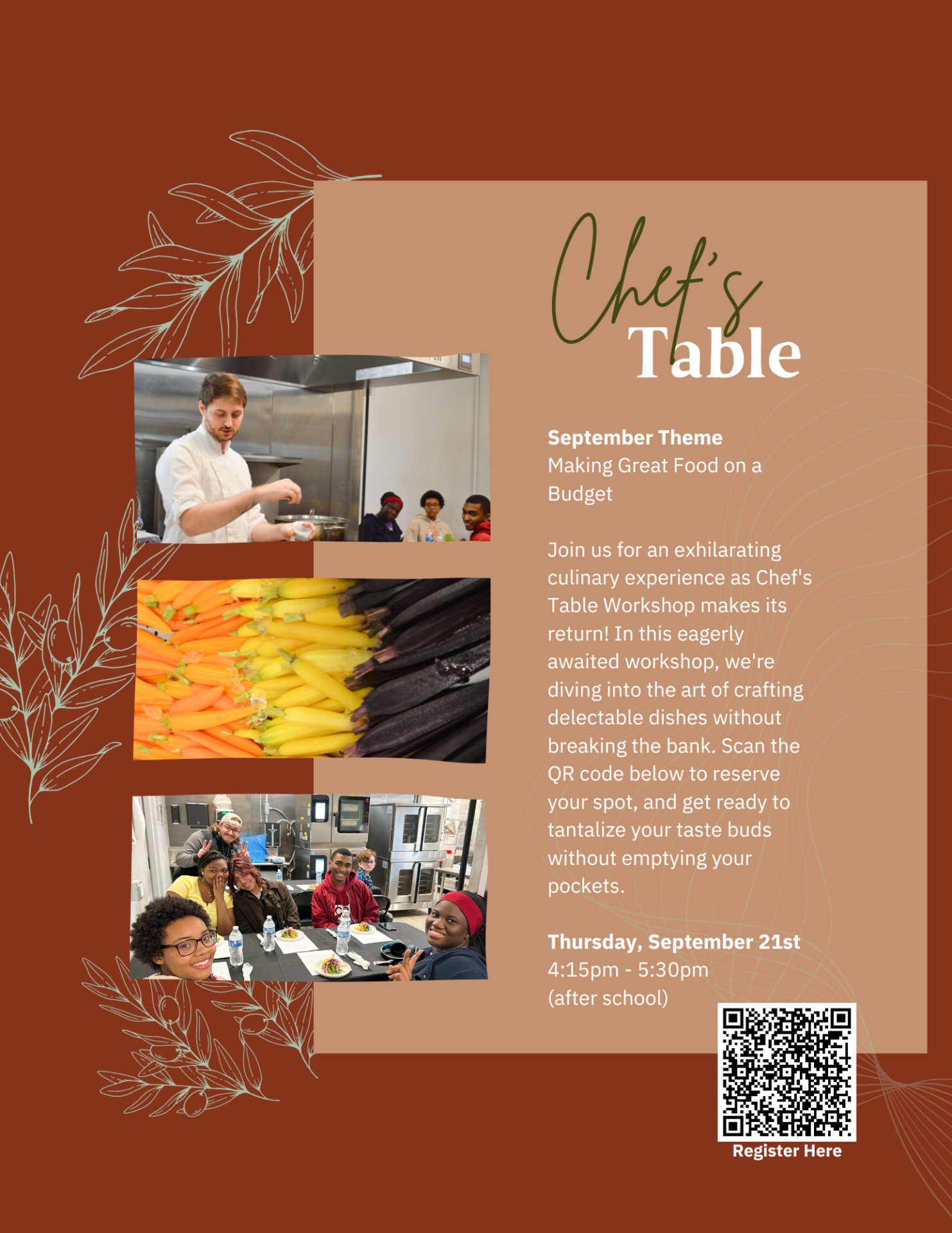 Prepare to sharpen your culinary skills and tantalize your taste buds as The Chef's Table returns on Thursday, September 21st! Join us after school from 4:15pm to 5:30pm for an exciting culinary workshop all about making great food on a budget. Our talented chefs will show you how to create delicious, budget-friendly meals that are both scrumptious and wallet-friendly. Whether you're a budding chef or just looking to make your meals more economical, The Chef's Table promises to be an inspiring and mouthwatering experience. Mark your calendars and get ready to discover the art of gourmet cooking without breaking the bank. Don't miss out, sign up below to reserve your spot!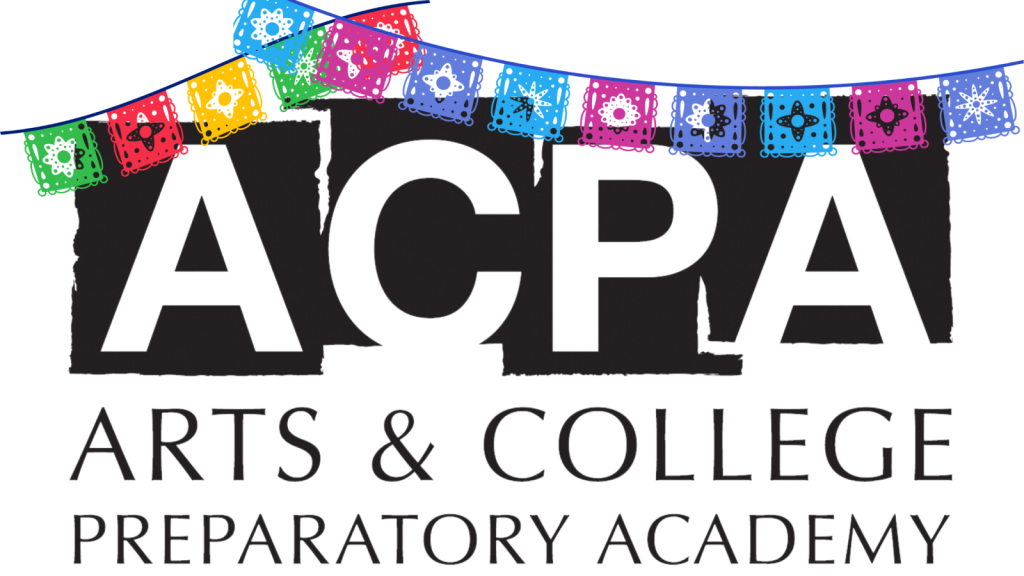 It's Hispanic Heritage Month, and we're celebrating at ACPA all month long! Our wonderful Hispanic Heritage Celebration Committee is dishing out new trivia questions every day, with chances to win fun snacks and Amazon gift cards at the end of each week! Below are some of the trivia questions we've had so far:
9/15/23: What is the theme for 2023 Hispanic Heritage Month?
9/18/23: What beauty product did Mexican and Portuguese- American Rea Ann Silva invent?
9/19/23: Who ties together his love for mathematics and DJing to showcase his Colombian heritage?
Additionally, our Latinx students and staff had the opportunity to answer a few questions about themselves and their heritage to be featured on beautiful posters to be displayed in the hallways at ACPA and on our Instagram page!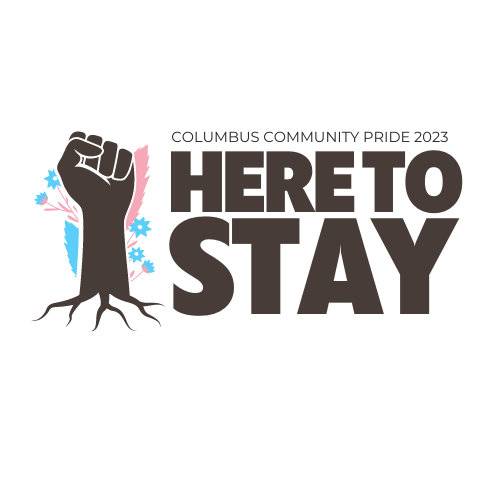 ACPA @ Columbus Community Pride
Join us on Saturday, September 23rd from 12-7pm at Columbus Community Pride!
If you're interested in helping at our info booth, please email pennington@artcollegeprep.org.
Important Dates & Upcoming Events
September 20 - Blues in the Schools (during the day, invite only)
September 21 - Chef's Table (4:15pm-5:30pm)
September 22 - No School (Professional Development)
September 23 - Columbus Community Pride @ Mayme Moore Park
September 25 - No School
September 30 - Chalkfest
Want to get involved at ACPA? Consider joining the ACPA Caregiver Group!
Have you seen our new Staff Page? Click below to meet our wonderful new staff and to see some familiar faces!