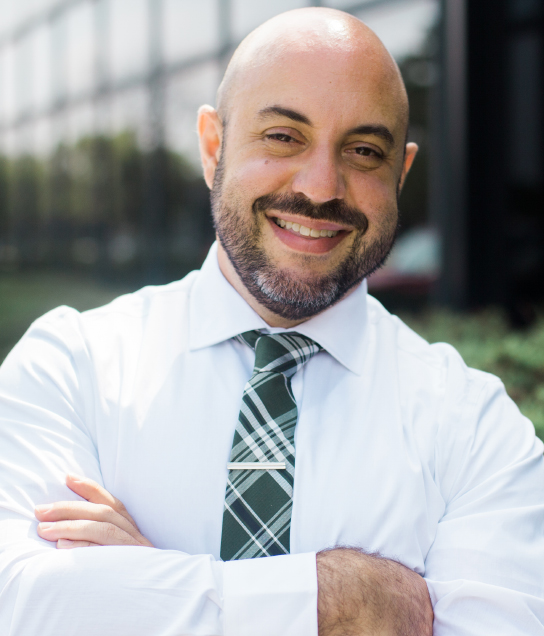 Anthony Gatto
Mr. Gatto was on the founding staff of the Arts & College Preparatory Academy (ACPA) in 2002, and has been principal since 2010. Prior to stepping into administration, Mr. Gatto taught Algebra and Geometry at ACPA and various subjects at an arts-focused middle school in Columbus City Schools.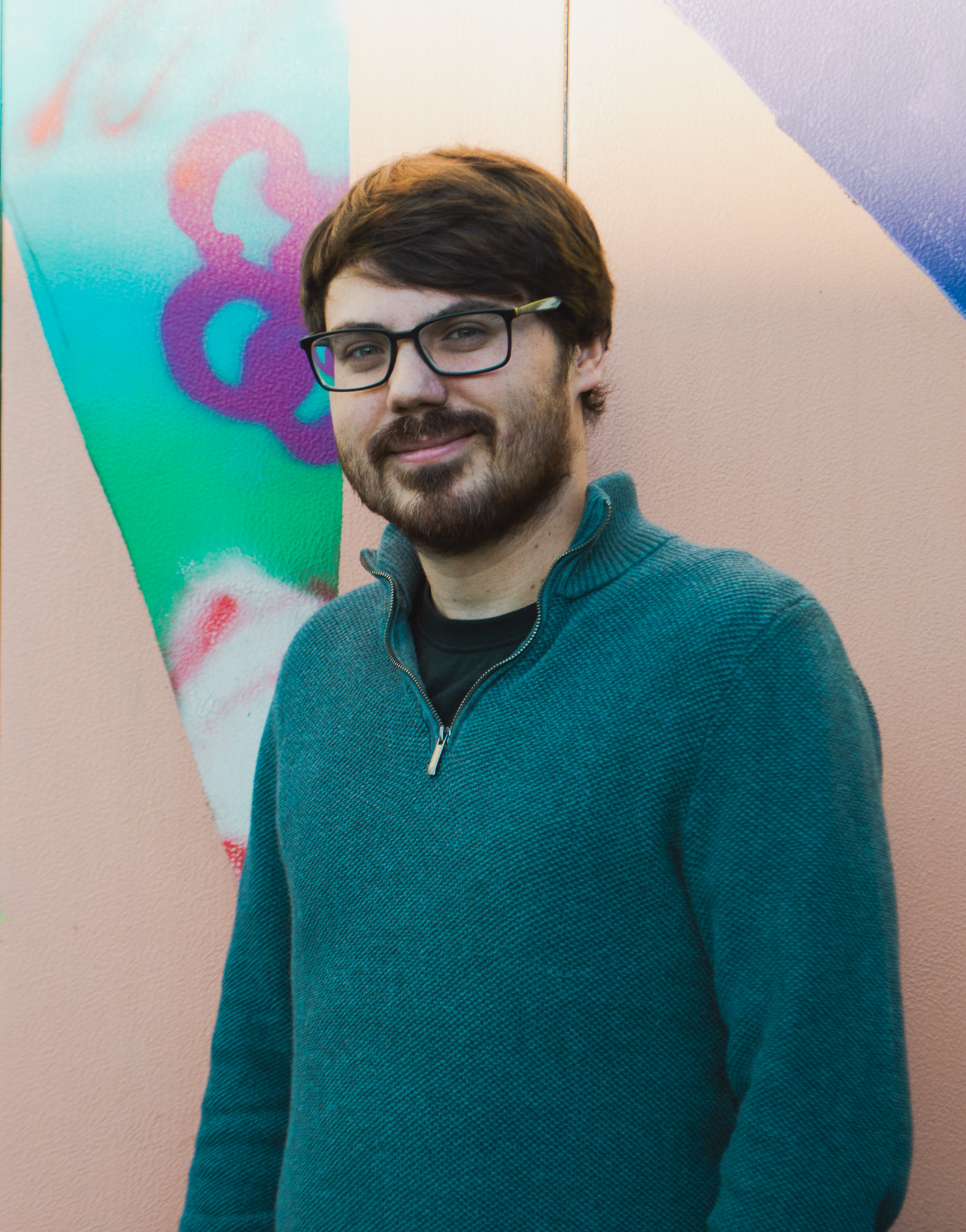 Aaron Wagner
Mr. Wagner has been teaching at ACPA since 2014. He has taught Geometry, Real World Math, and AP Calculus at ACPA. This year he is excited to begin teaching Algebra 2. ACPA students are his favorite students because of the creativity and energy they bring to the classroom. Math is the key to the universe!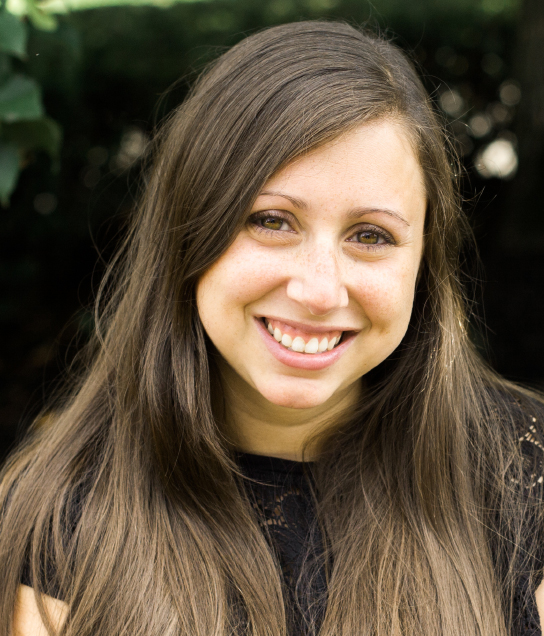 Sarah Bostelman
Sarah graduated from Bowling Green State University with one thing in mind...to teach at ACPA. That's not actually true, though upon discovering what she has deemed her "dream school" she immediately rewrote that part of her history.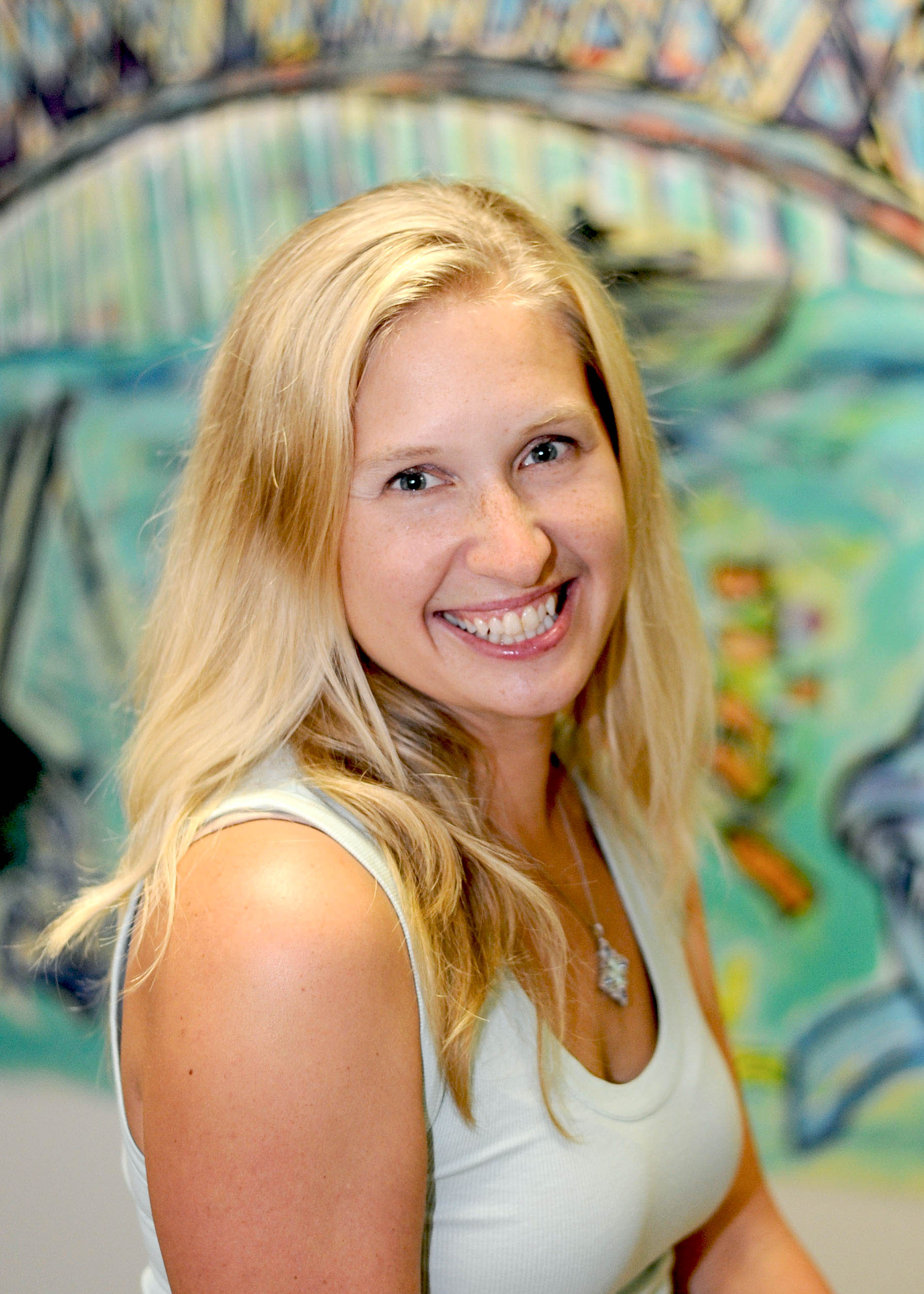 Catherine McMillin
ACPA has been my professional home since 2007. While here I have taught Social Studies and Spanish, mentored dozens of teachers, been an instructional coach, principal and interim principal (2x and counting!). I love the students here, their creativity and diversity, their kindness and their hope, their determination and their courage.The students have taught me so much more than I have taught them. My priority is always to provide a safe environment that fosters curiosity, understanding, and deep learning. I am delighted to work with such a strong, caring, and reflective staff.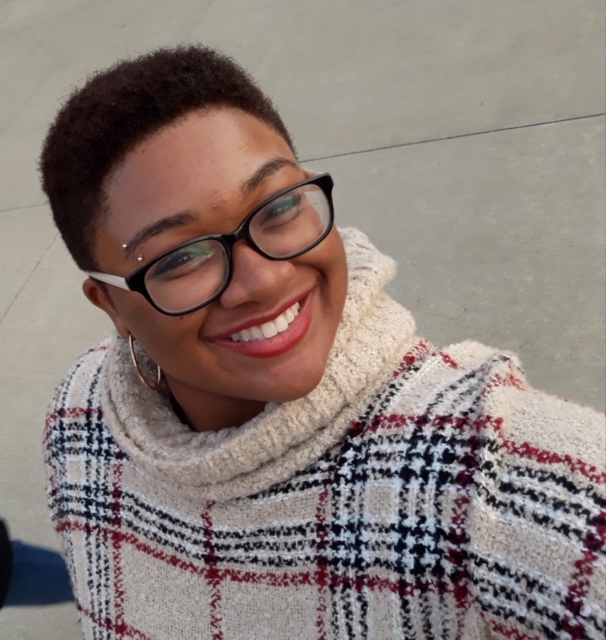 Asya Mosley
I am an ACPA alumni and I truly found that I could be my most authentic self at ACPA. I appreciate the support of the staff and the peace of mind I had knowing everyday could be a good day. Now I get to give that opportunity to others. It makes my feel like I'm really making a difference.
Administrative Support Staff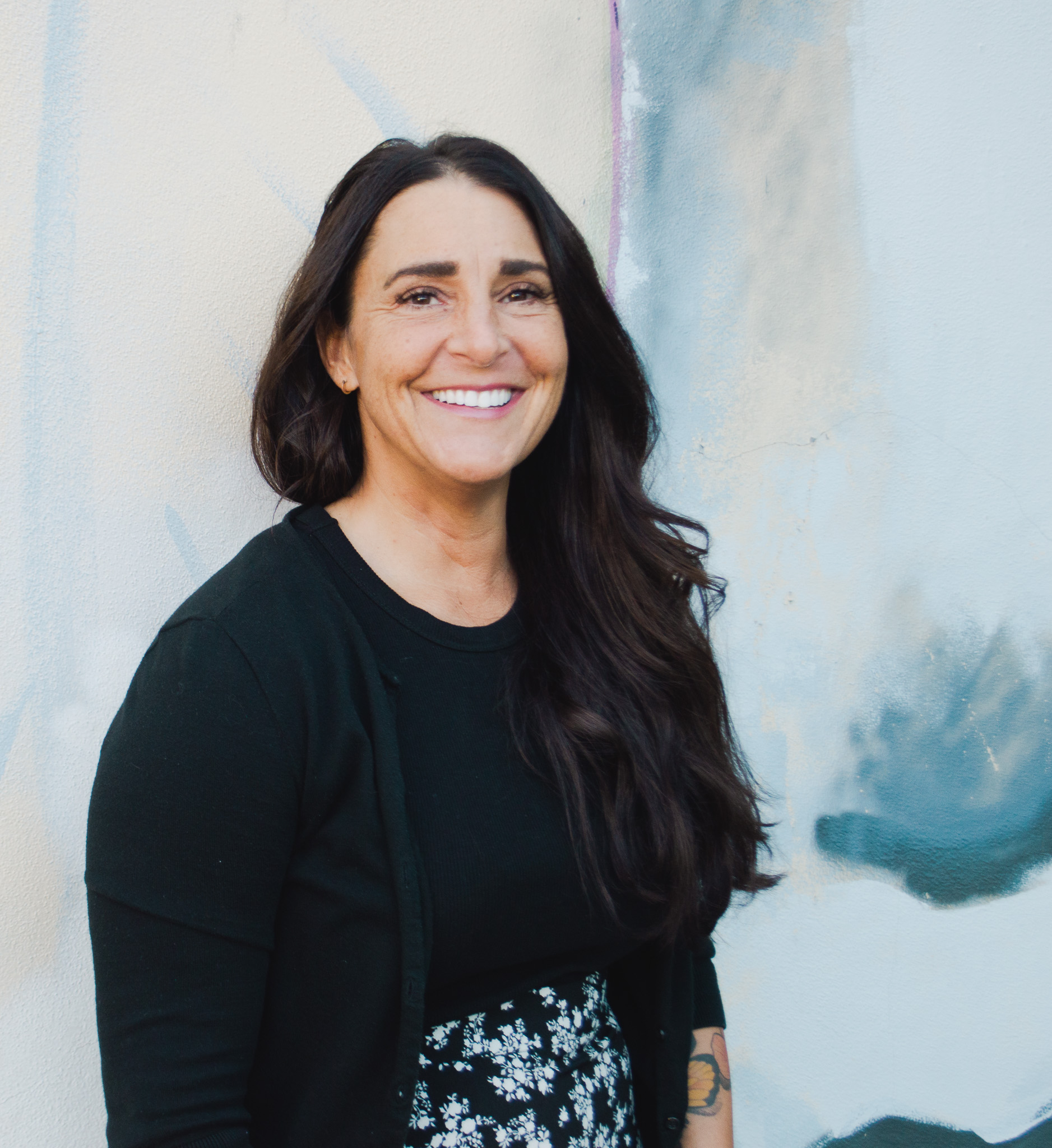 Emily Collins
MS Administrative Assistant (Records)
Ms. Collins began working at ACPA in July 2011, and could never imagine working at another school again. Ms. Collins loves the creative energy at ACPA and is constantly amazed by what students here are able to accomplish. Outside of ACPA, you can find Ms. Collins spending time with her kids and exercising during all hours of the day.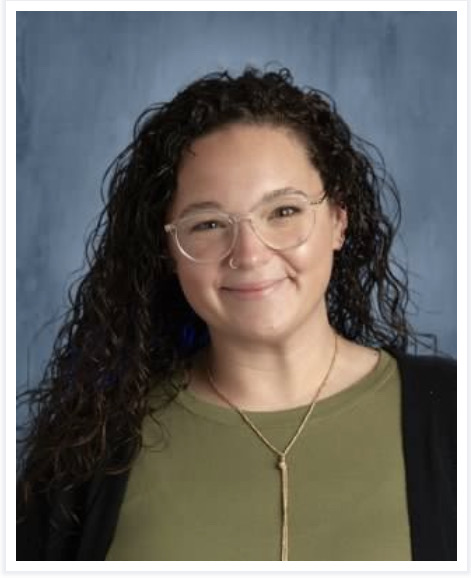 Sarah Silver
HS Administrative Assistant (Transportation & Attendance)
Ms. Silver graduated from the University of Georgia with a degree in Spanish. Ms. Silver enjoys hanging out with her 5 year old son, reading (her favorite book is Pride and Prejudice), and cooking (she makes an amazing chickpea coconut curry)! Fun fact about Ms. Silver - her childhood babysitter is married to Seth Rogan! Make sure to stop by the High School front desk and say "hi" to Ms. Silver!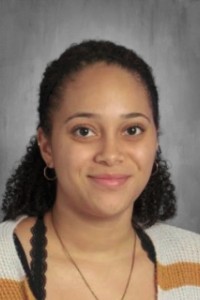 Molly Jordan
HS Administrative Assistant
I graduated from ACPA in 2019. I am now a full time student at Mount Carmel College of Nursing, going for my BSN. My time at ACPA was always really amazing and fun. I love the energy and vibe that the school has. Getting to be back as a part of the administrative team is a really amazing experience for me.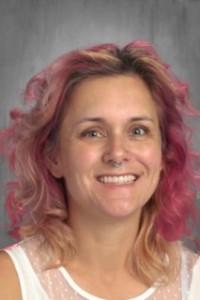 Jennifer Dunaway
Jennifer graduated from Wright State University with a degree in Public Administration and certificate in Nonprofit Management. Prior to moving to Columbus with her husband Nick and 6 children Jennifer served as the Senior Director of Advancement at Seton High School in Cincinnati. Jennifer has spent the last 5 years with the Soccer Field Academy managing soccer programming and developing resources for parents of young soccer players. In her free time Jennifer enjoys writing, watching any and all soccer, live music and singing Karaoke.
Vivian Morrison
MS Administrative Assistant
I truly love ACPA and appreciate the happiness and freedom I had here as an alumni. I am now part of the support team. Outside of ACPA I have more hobbies than I can count and really love anime, art and listening to music.
Lanchlen Randles
HS Administrative Assistant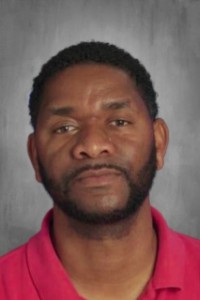 Jalen Hopkins
Student Support Specialist
Ms. Jay graduated from ACPA in 2012, and we couldn't be happier to welcome her back to the community as an instructional assistant! Ms. Jay loves to sing and perform in community theater, and is currently learning how to play the guitar. Ms. Jay credits many of her ACPA teachers for positively changing her life, and she is eager to be that same type of teacher for all the current ACPA students.
Edith Cooper
Career & Outreach Coordinator
Ms. Cooper dreamed of becoming an attorney. She studied Marketing, Photography, Real Estate, Technical Communications, Middle School English, and Office Administration before she settled on Organizational Communications as her under graduate and her master's in Psychology, Youth & Adolescent Development. After working with a university, she fell in love with education. She finally found her dream job at ACPA. She is the proud mom of an ACPA graduate. She wants to see every child succeed.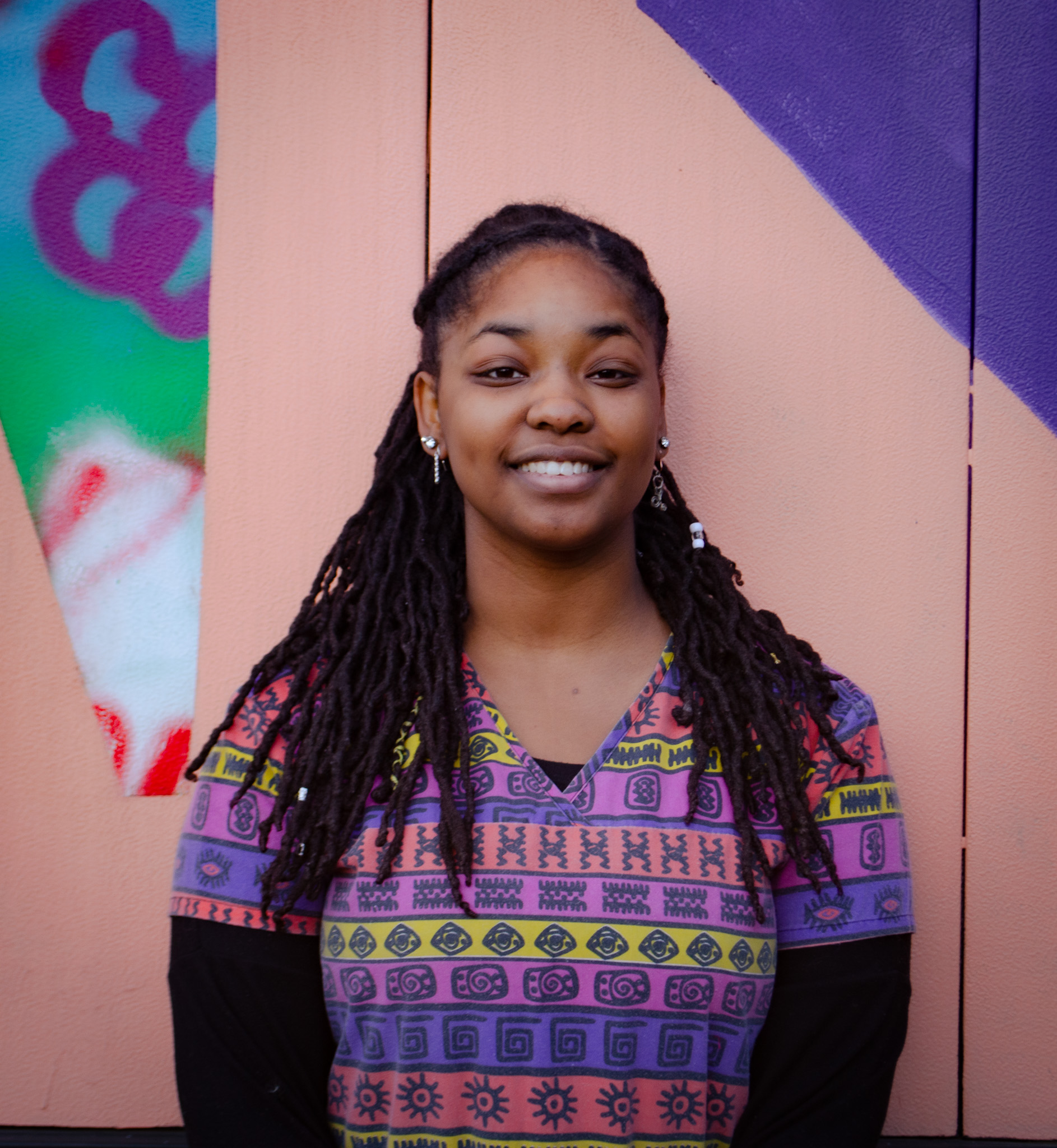 Nonha Powell
Youth and art have always been my passions, however, the medical field has always been my gift. ACPA is home to both for me, and I'm an ACPA alumni. I'm so happy to dedicate my services to such an amazing community. Outside of school, I enjoy food and music from all over the world.
Akili Cooper
Instructional Aide/Building Substitute
Zelina Jacobs
Instructional Aide/Building Substitute
Tara Zimmer
Counseling Department Lead
With a bachelors in art education, a deeply rooted affection for music, and a desire to help students find their version of successful, I am in my natural habitat when at ACPA. I feel grateful every day to be working in a school where individuality, intelligence, and creativity are celebrated.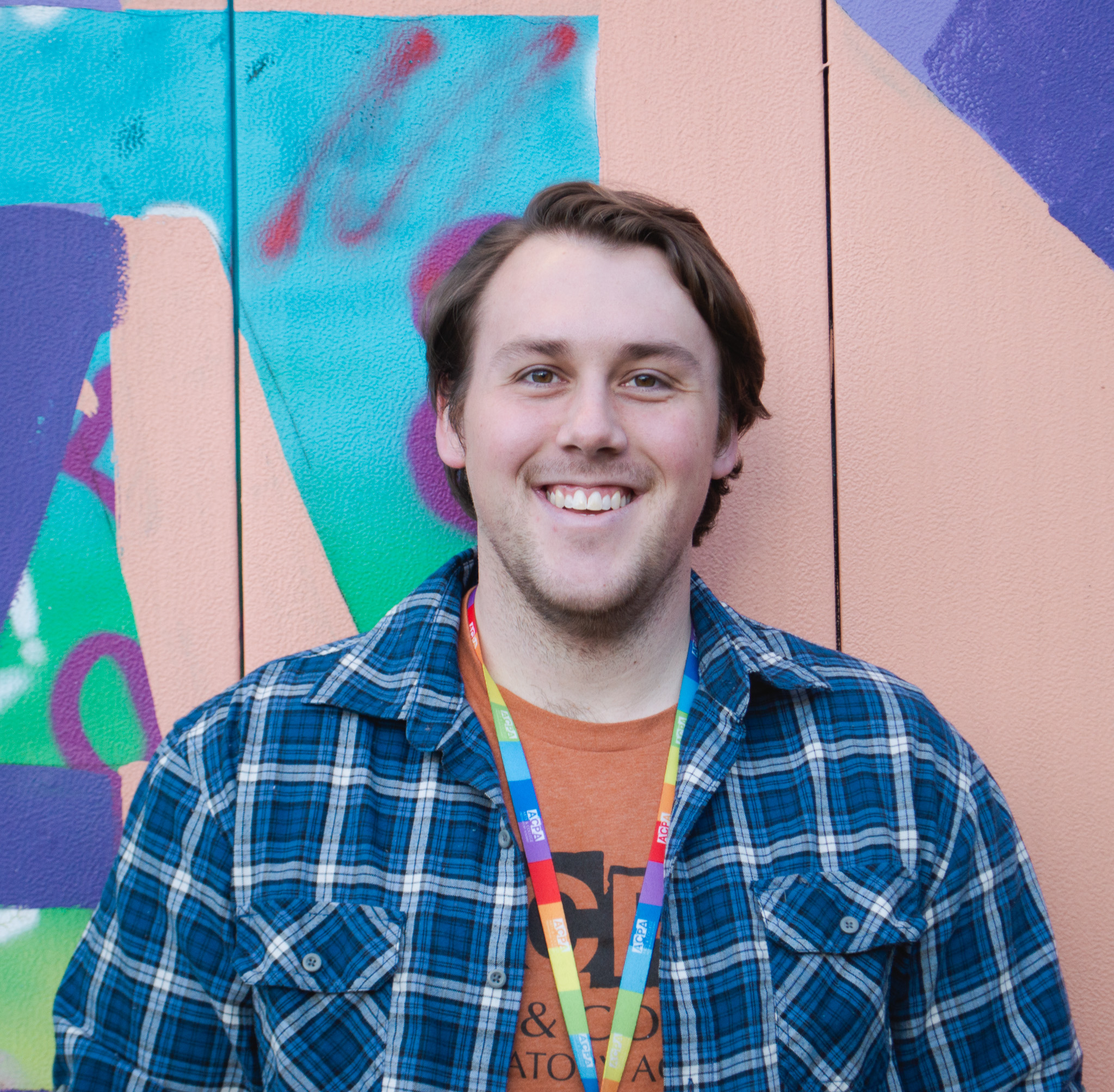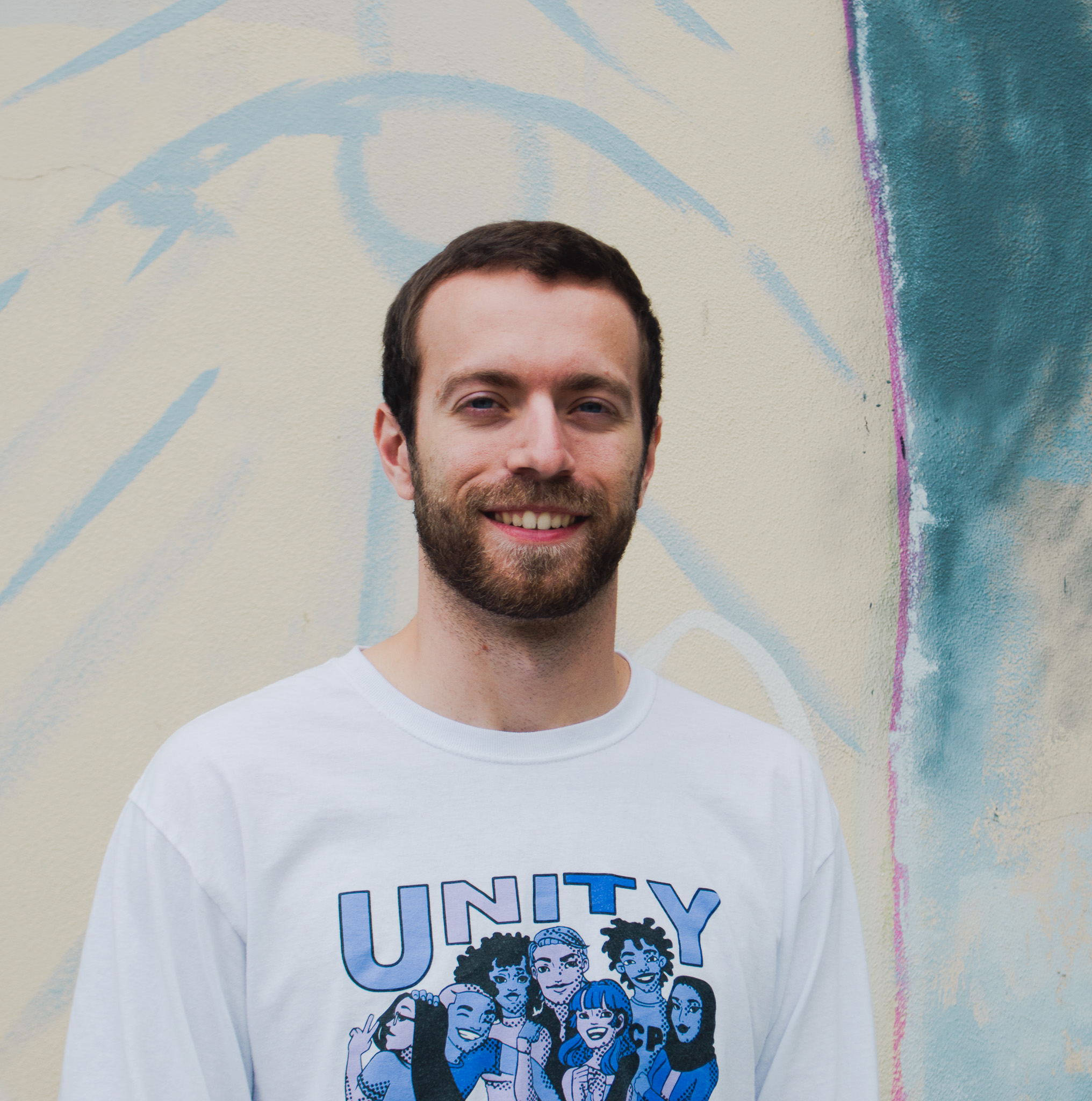 Eric Gerlach
Mr. G is very excited to join ACPA full time after being the counseling intern during the 2021-22 school year. He has a bachelor's degree in Psychology from Denison University and a master's degree in School Counseling from The Ohio State University. Mr. G loves being a part of this unique community, where the culture is driven by an emphasis on values and creativity. In his free time, Mr. G enjoys swimming, playing guitar, making music, increasing his Xbox gamerscore, painting and drawing, and reading.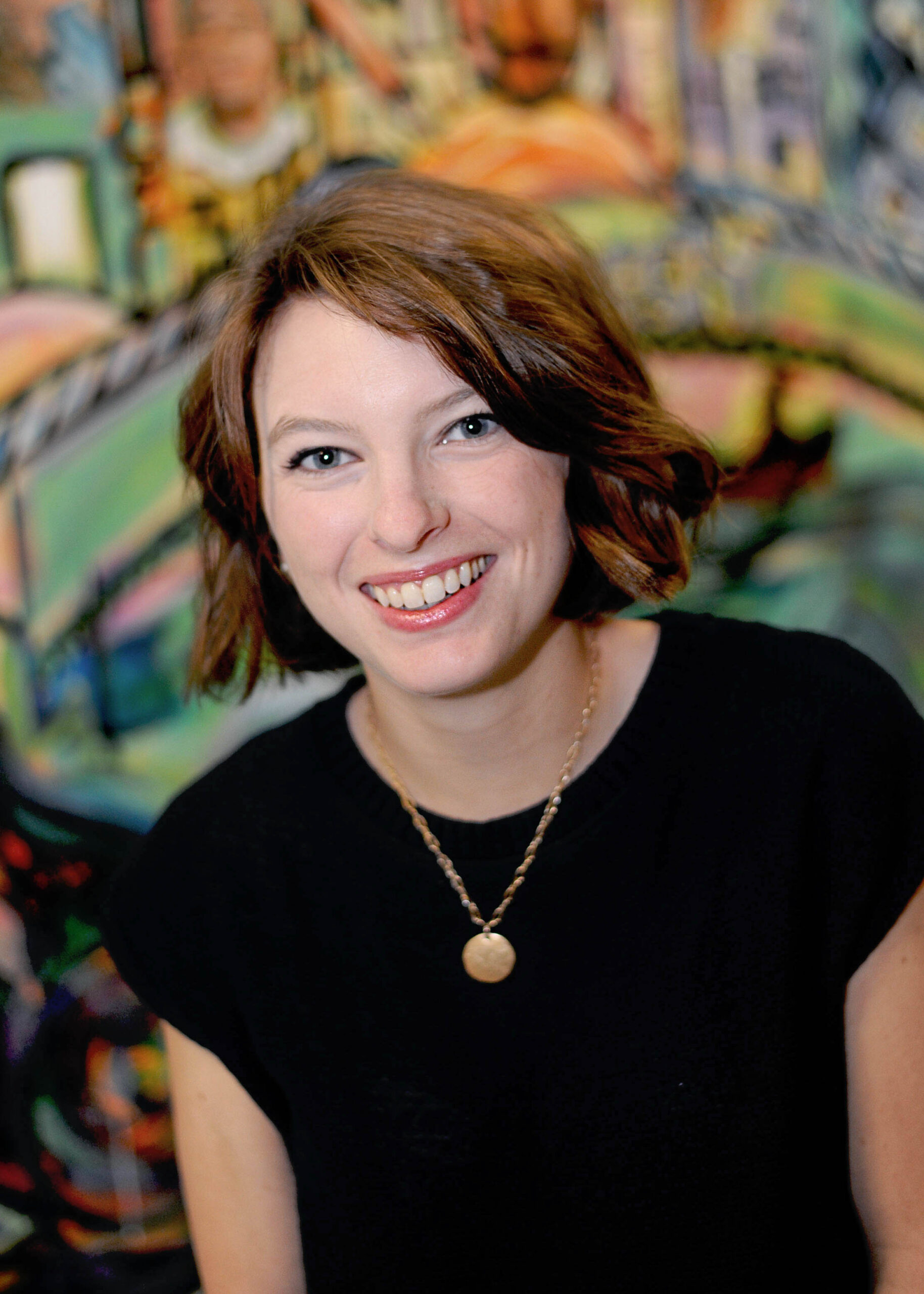 Carley Roe
Ms. Roe is coming into her second year at ACPA and is excited to continue supporting mental health, academic achievement, and creativity at ACPA! Ms. Roe has her master's in school counseling from Ohio State University and holds a bachelor's degree in psychology with a minor in education from Sewanee University in central Tennessee, where she also competed on their equestrian team. Ms. Roe has previously been a certified equine therapist and is passionate about the study of positive psychology and cognitive development. At ACPA, Ms. Roe is a high school counselor for students' whose last names start with the letter L to Z. She facilitates small groups; teaches NEXT courses; and coordinates the College Credit Plus program.
Elizabeth Chinn
Ms. Chinn is a licensed independent social worker (LISW) and clinically trained therapist. She comes to ACPA from Nationwide Children's Hospital and is excited to be your school social worker! Ms. Chinn loves empowering students and families through supporting mental health and linking community resources to our school. Ms. Chinn is part of ACPA's mental health department and provides student counseling and therapy; crisis management; facilitates small groups; and even teaches classes! Ms. Chinn has a bachelor's & master's degree in political science and world religion before getting her master's in social work from Ohio State University. Ms. Chinn is passionate about body politics, horror movies, queer literature and her English Bulldog, Delilah Jane.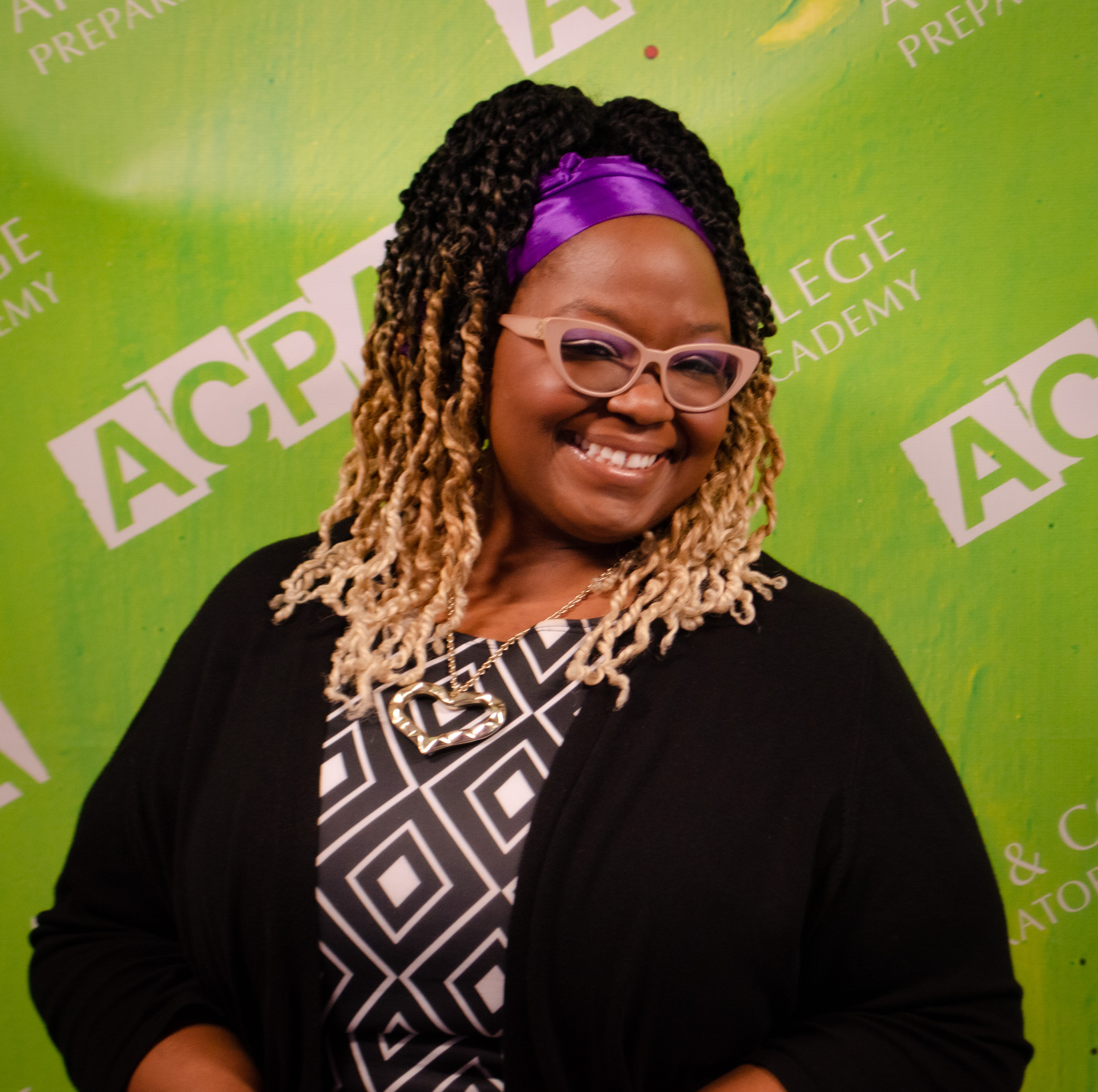 Akilah Boldware
MS Intervention Specialist
Hello! My name is Akilah Boldware. I have provided support for students with individualized plans for going on ten years. I am married with two amazing girls (who both attend ACPA high school). Some fun facts about me include: I love the Cleveland Cavaliers. I was a court stenographer before becoming an educator. I enjoy cooking, baking, listening to music and spending time with my loved ones. I am so excited and grateful to be among such an awesome community here at ACPA!
Elizabeth Lawyer
HS Intervention Specialist
When I walked into this school I felt at home. I want to help make sure my students will be feeling safe and supported in this school. I have been working with individuals with individualized plans for 6 years, 3 of those years have been in the Intervention Specialist / Sub position. Some fun facts about me, I have a golden retriever named Champ. I am going to be an aunt. My little niece will be born in November. I am active in the Columbus Drag scene. I write poetry and in hopes to convert some of my poems into songs. I am very excited to be a part of the ACPA family!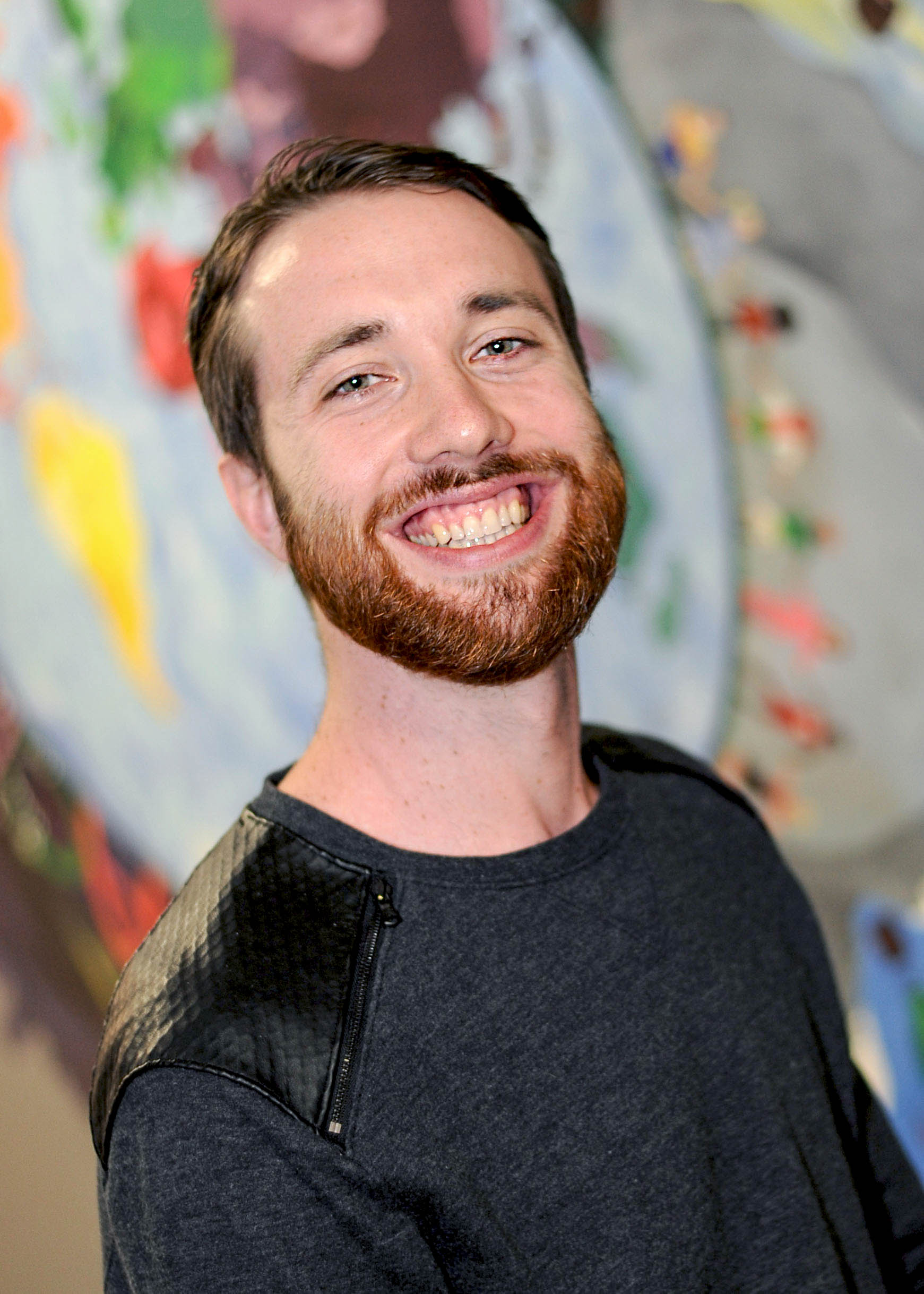 Nathan Renner
HS Intervention Specialist
Hello there! My name is Nate and I'm looking forward to my second year at ACPA as an Intervention Specialist. I love the unique potential of every person on this planet and I have had the pleasure of supporting people on individualized plans for over 6 years. When I'm not at school, I enjoy spending time with my cats Morris & Peaches, editing videos, working as a care provider for my client who is basically my younger brother, and frolicking through meadows.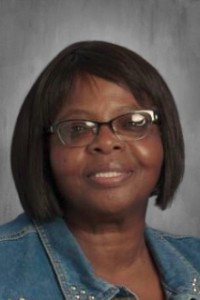 Sandra Sloan
MS & HS Intervention Specialist
Events, Marketing & Communications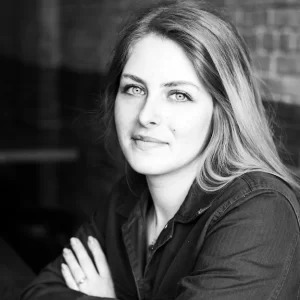 Fayth Pennington
Fayth has been a member of the ACPA community since 2010, when she began her freshman year! She enjoys taking care of her garden and sixteen chickens, attending music festivals and concerts, and going on adventures with her two kids Lorelei (8), Anthony (2), and husband Anthony, also an ACPA alumni. She is so excited to finally realize her dream of taking on marketing and events for ACPA this year!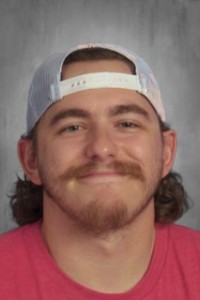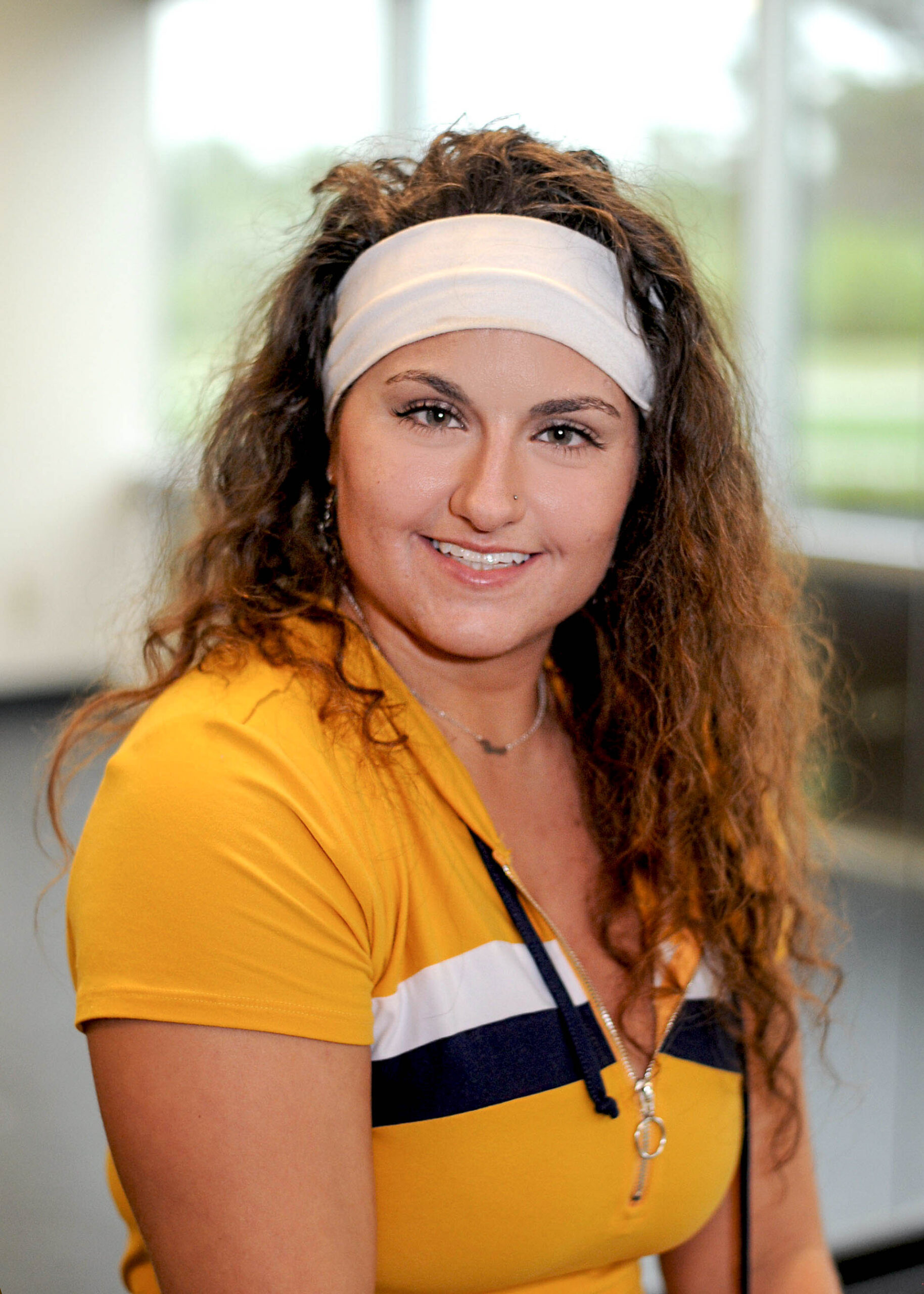 Dallas Karr
Dallas is originally from Nashville, TN, where she started dancing at a local dance studio at the age of 3 years old. Since then, Dallas has had a wide range of accomplishments including performing in a piece choreographed by Britney Spears' choreographer ,Andre Fuentes, and traveled the country participating in competitions and conventions. Before becoming part of the ACPA team, Dallas worked for BalletMet teaching dance classes to the company trainees, students of Columbus State Community College, and high schoolers in the Reynoldsburg area. She is so excited to be a part of the ACPA team and get the opportunity to work with so many talented students and faculty!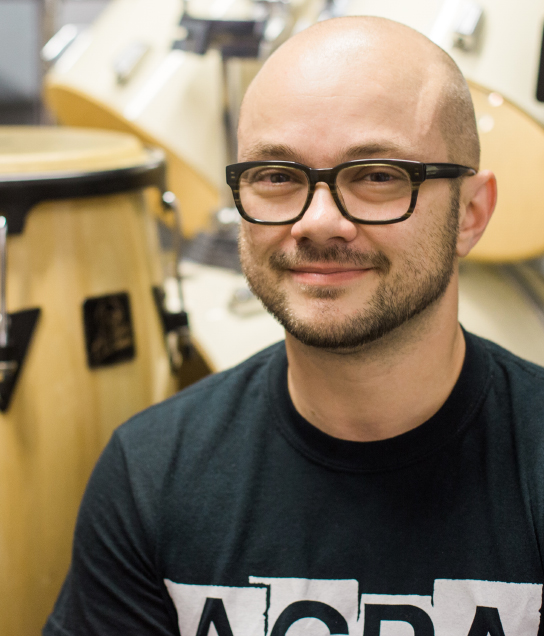 Noah Demland
As a classically-trained percussionist who grew up playing in garage bands, Mr. Demland has found his dream job at ACPA. Since joining the ACPA family in 2005, he has worked to develop an innovative music program that blends the best of those two worlds to produce creative and capable young musicians.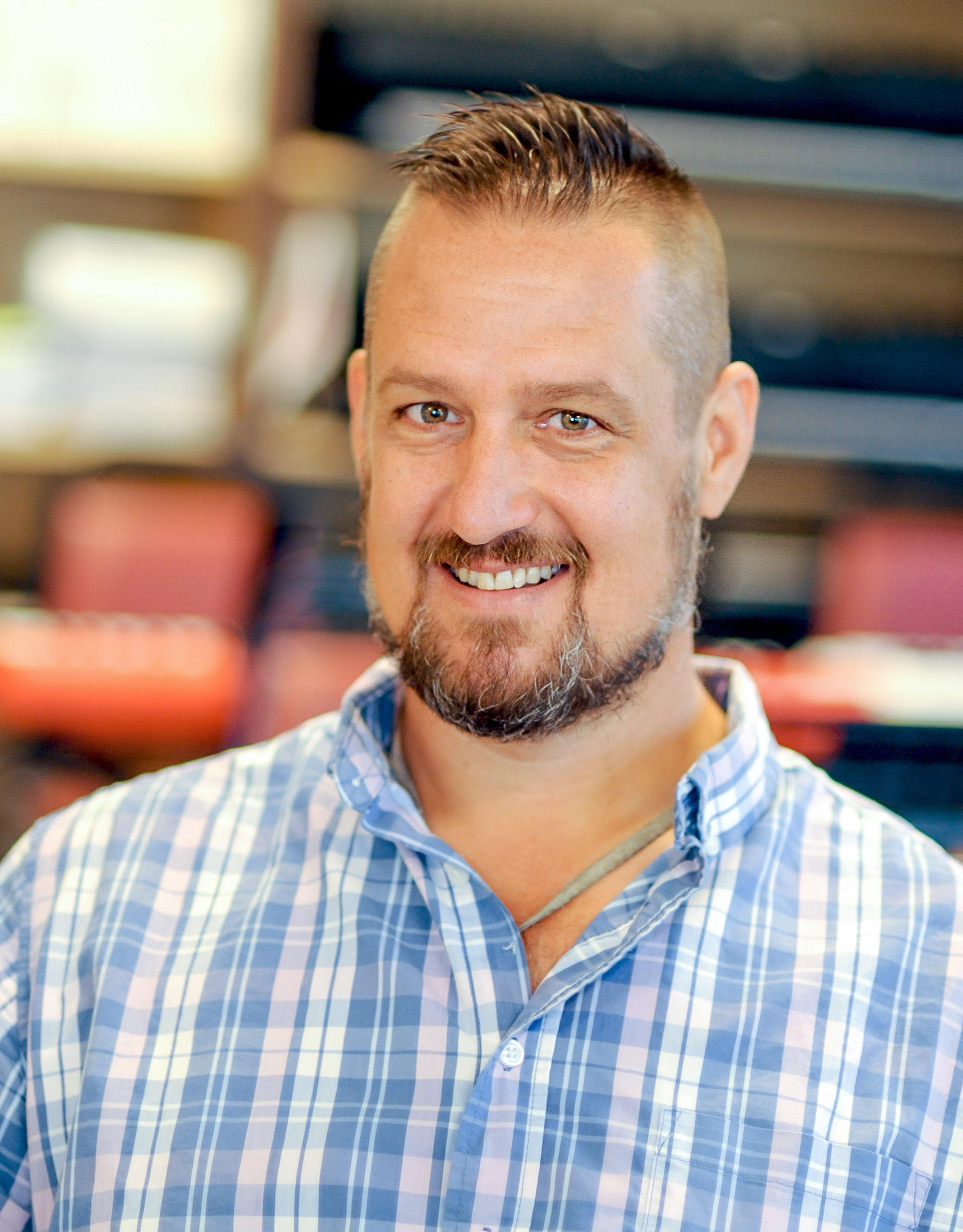 Theo Jackson
Theo Jackson (sounds like TAYO) has been making music around Columbus since...well, for a very long time! When making music, you will catch him playing piano, bass, drums, guitar, trumpet or singing - and often more than one instrument at a time! He has a written 100+ original compositions for bands and theaters - and even one weird commercial you can still hear on the radio. Theo has a BA in Vocal Performance from Otterbein and is Guest Faculty at The Ohio State University teaching "The Singing Actor" class to develop young actors' ability to act through song. He has music directed over 30 musicals including our local Wagnalls Community Theater, CATCO and Actors Theatre, and The Ohio State University.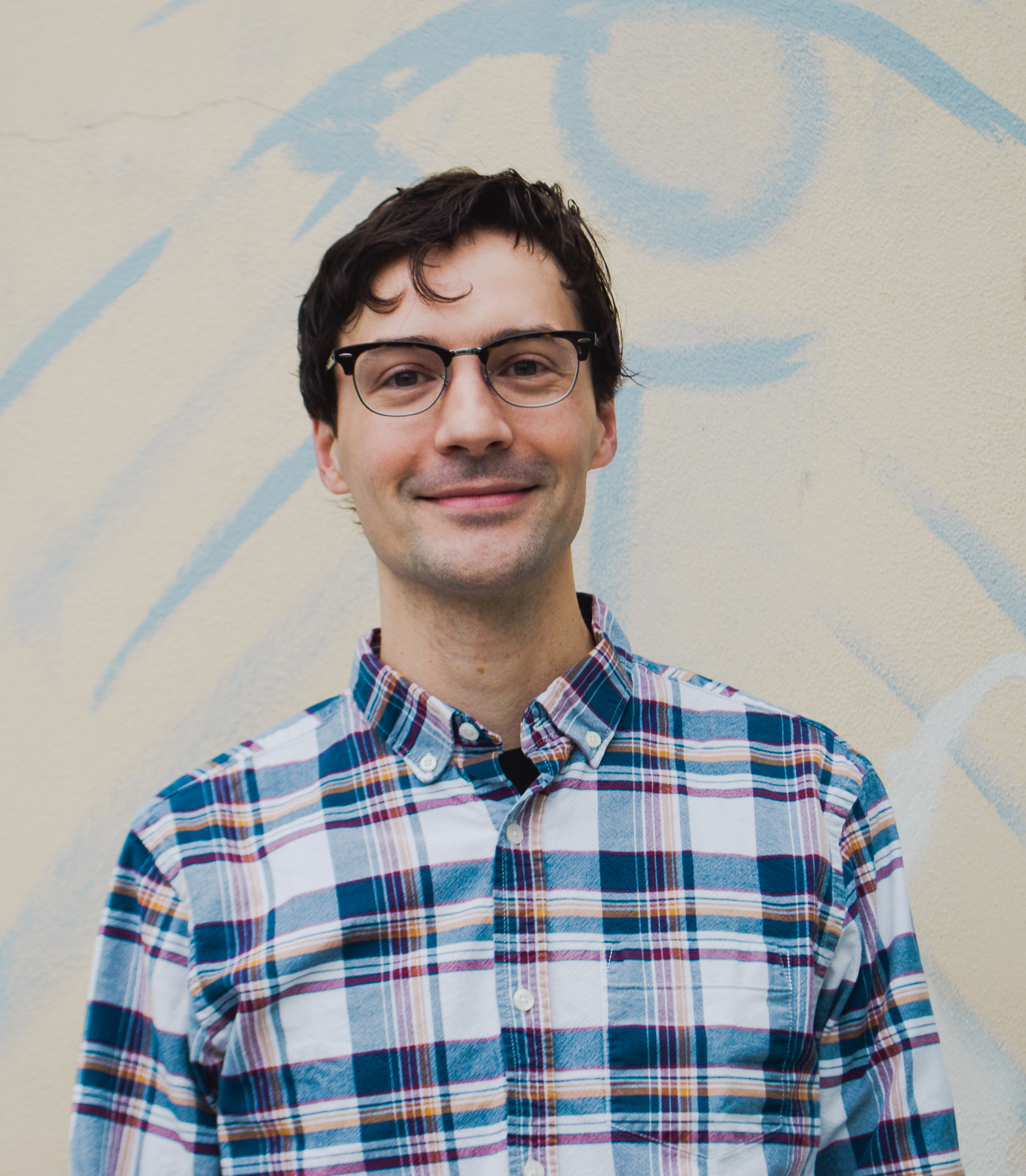 Alex Dodge
Mr. Dodge originally came to ACPA as a guest director and quickly decided it was a place he wanted to stay. While he still works in the arts, teaching Improv and directing the fall play, he now spends most of his time in the English department, where the plays usually stay on the page.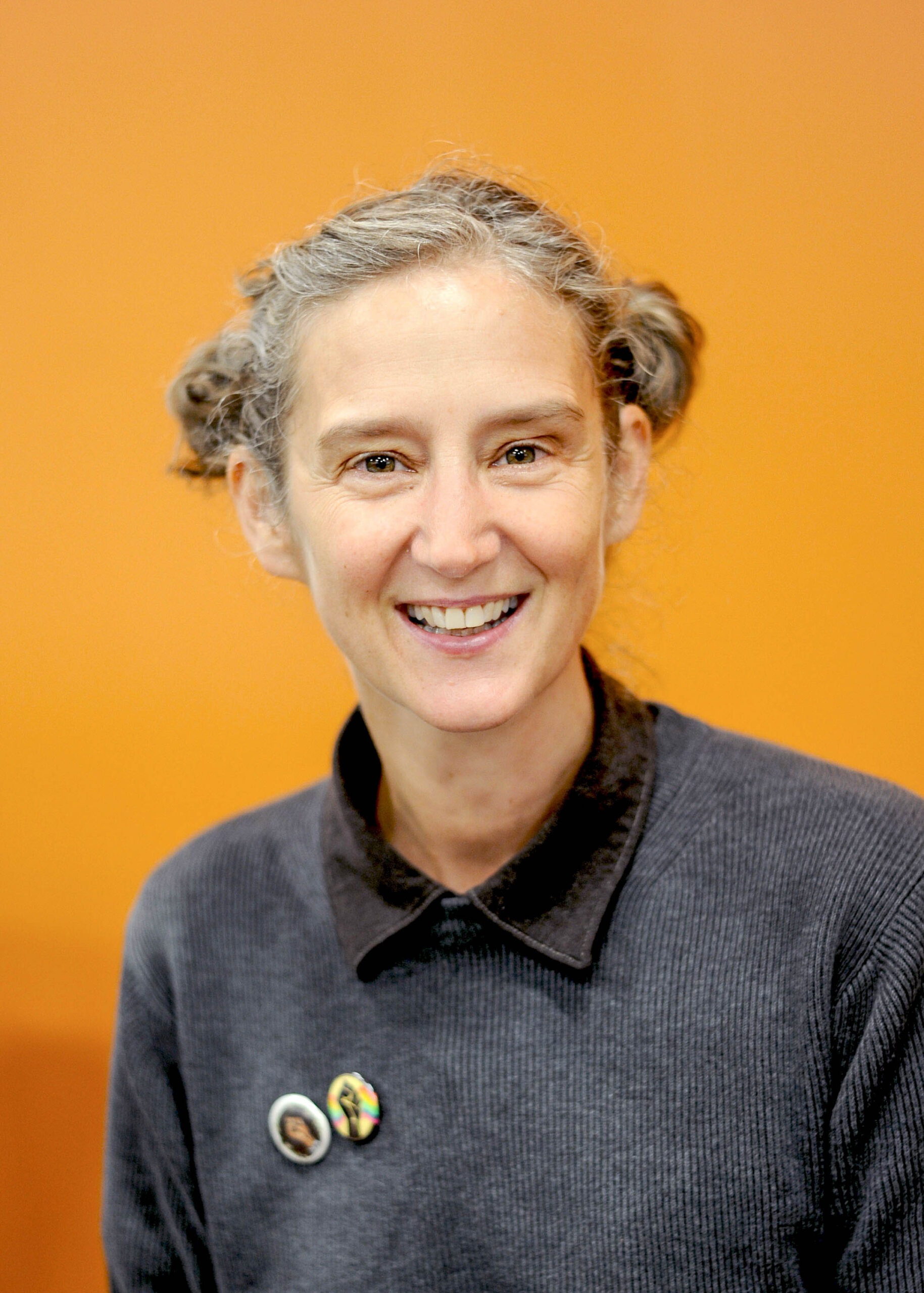 Melanie Holm
Mrs. Holm started in the visual art department in 2007 (in the original building!). She loves working with the spectacularly creative and open-minded students that fill her classroom every day. Mrs. Holm started sewing (clothes for stuffed animals), drawing and making things when she was little. She earned her BFA at Ohio Wesleyan University and now she plays bass in bands, has kids who go to ACPA and just got certified as a yoga instructor!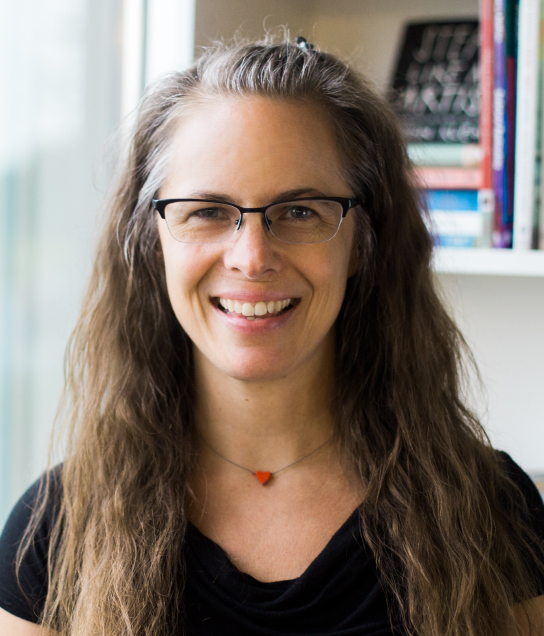 Brooke Hunter-Lombardi
Ms. Hunter-Lombardi received her Bachelor of Fine Art degree from Columbus College of Art & Design and her Master of Fine Art from The Ohio State University. Ms. Hunter-Lombardi's current body of work incorporates her love of science, history and storytelling through ceramics, watercolor, mixed media, printmaking, book arts and assemblage. Teaching since 1994, she seeks to facilitate maximum learning, as she works with all age groups including 16 years' experience teaching college art foundations and over a decade of teacher training.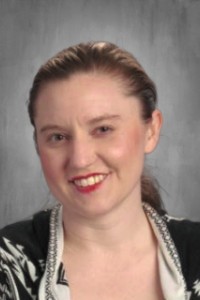 Marrett Laney
Ms. Laney (Ms. LJ) has her Bachelor's Degree from the Capital University Conservatory of Music, has worked as a character and parade performer at Walt Disney World in Florida, toured Ireland with a singing group and has performed at Carnegie Hall. She has also done film work, teaches voice and acting lessons out of her home studio, and performs regularly around Columbus. She is beyond excited to be teaching at ACPA specifically for its arts and academic integrative approach. Ms. LJ loves to read, hike, and study languages and history in her free time, and is excited to share that she will be getting married in March of this school year! She also is extremely fond of coffee and board games, and always strives for students to know that learning is continuous. Mistakes will be made, but how we succeed is by getting back up and trying again.
Middle School Academic Staff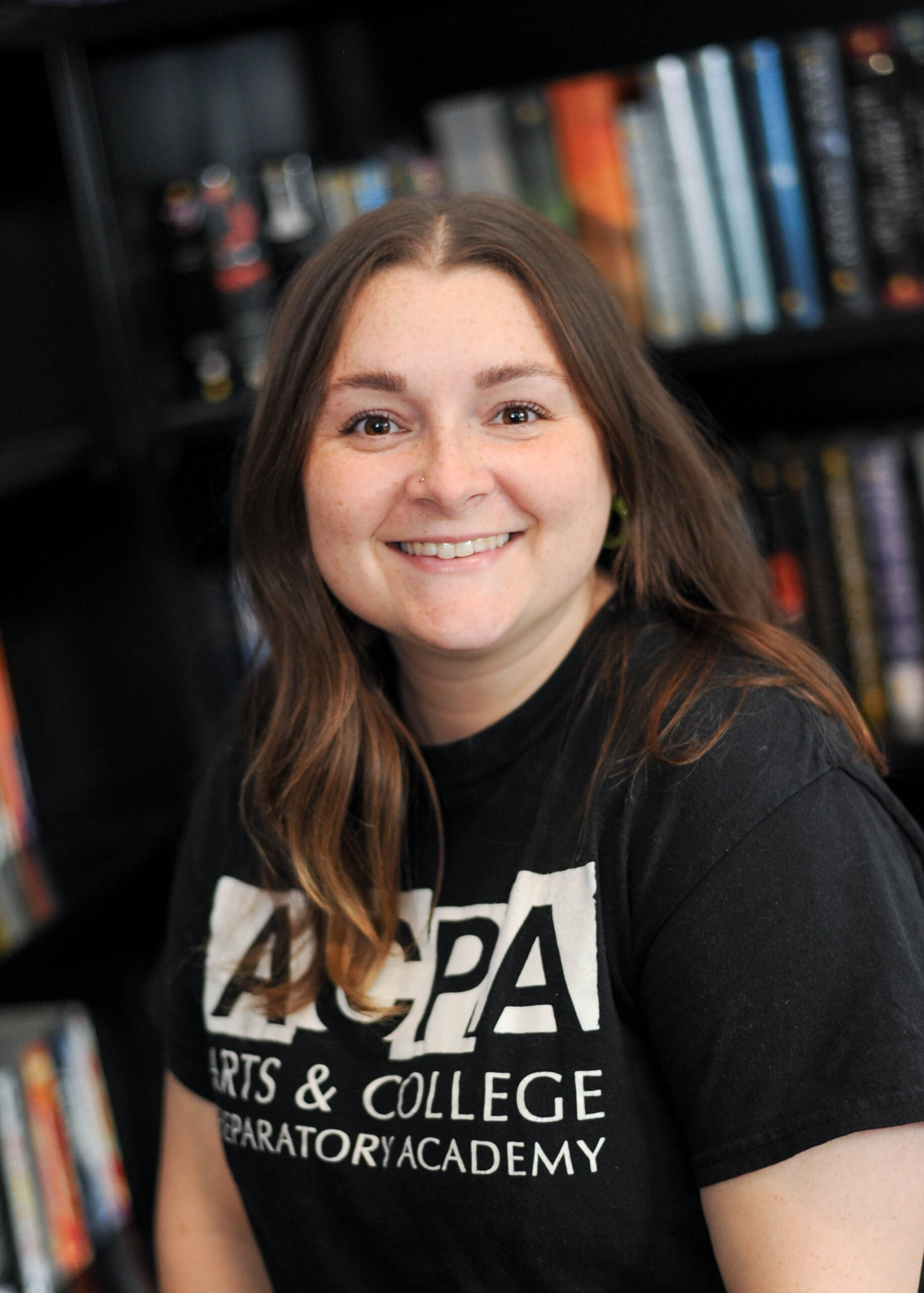 Amber Toth
Ms. Toth found ACPA through sheer luck, but when she walked through the halls and spoke to the staff she fell in love. ACPA instantly felt like home! She is extremely excited to be apart of the brand new ACPA Middle School as the English teacher! When Ms. Toth isn't in her classroom, she enjoys reading (duh), watching Gilmore Girls (Rory is her favorite), playing with her miniature dachshund (Croix), and eating too much Indian food (Chicken Makhani)! She believes that this year will be APCA's best year yet!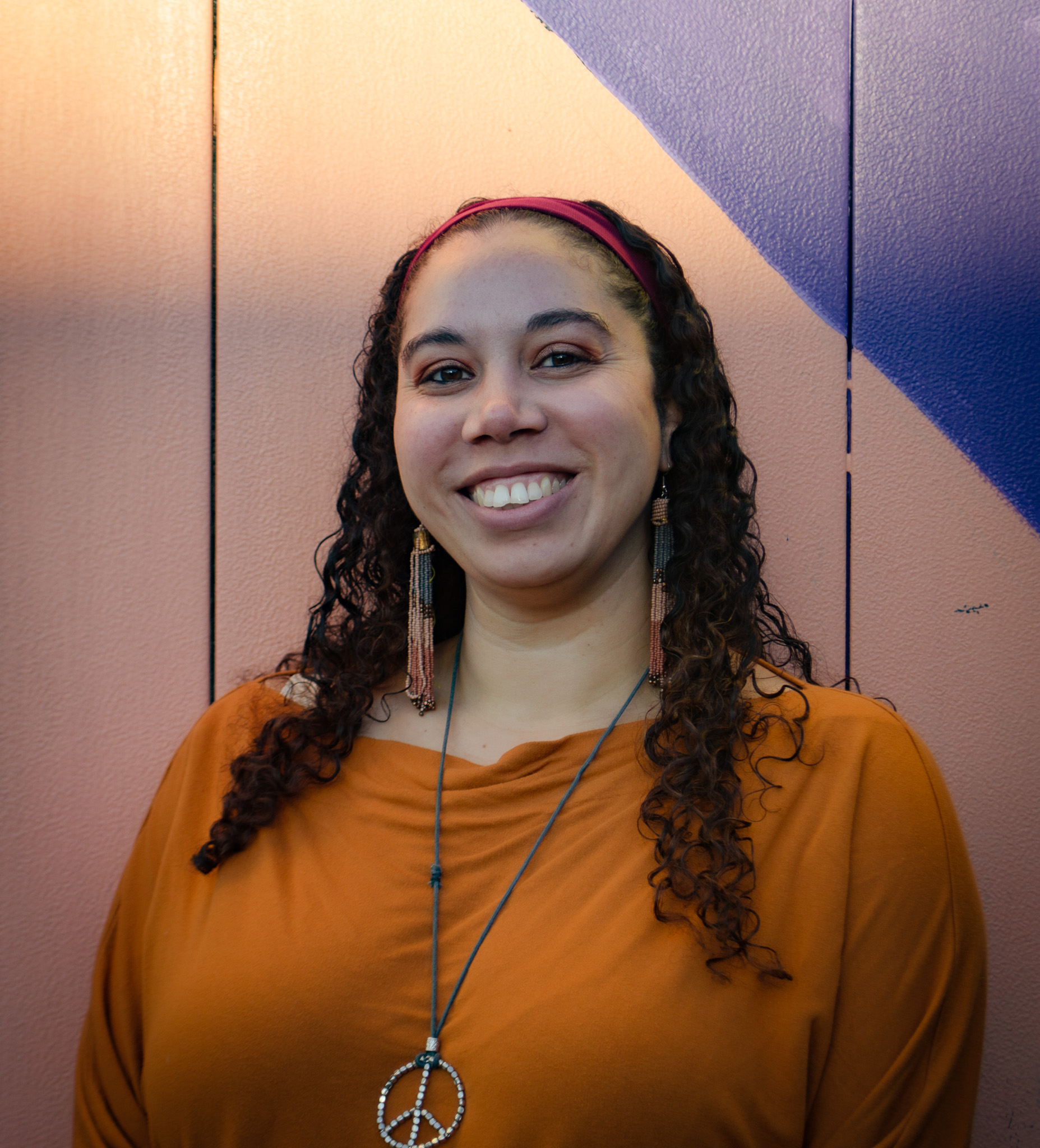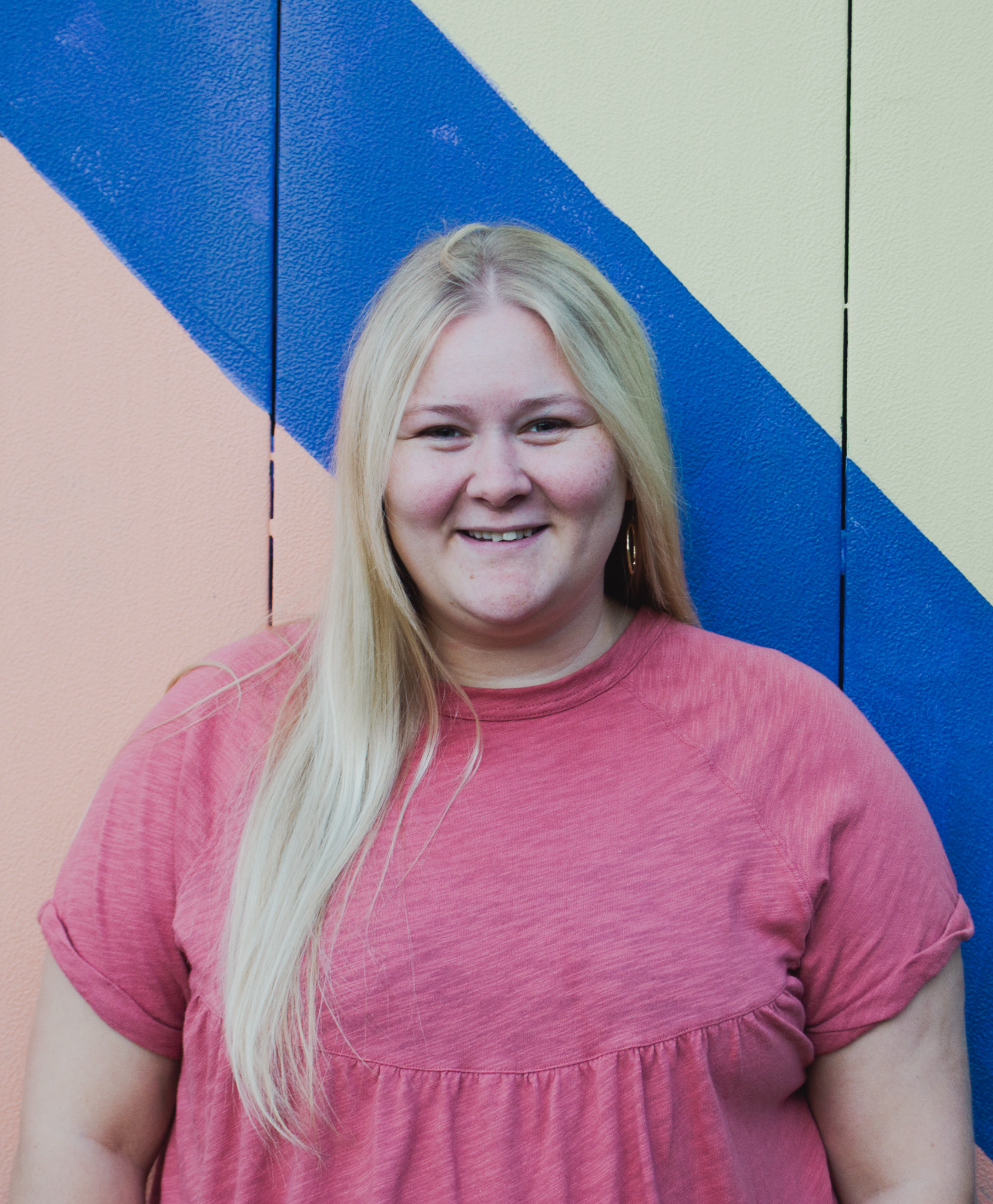 Jenna Blackburn
Miss Blackburn is excited to begin her first year teaching here at ACPA. She recently graduated from Bowling Green State University and knew she wanted to teach at a school that fosters the same love for the arts as she does. As soon as she saw the art covering the walls she knew this was the school for her. Miss Blackburn will be teaching middle school science and wants to share her love for science with as many students as she possibly can. Miss Blackburn loves animals and is often found trying to help stray kittens, eating Jeni's ice cream (which she worked at for 6 years), and spending time outside listening to podcasts. Miss Blackburn can't wait to see what everyone accomplishes this school year! You can contact Miss Blackburn at Jenna.Blackburn@artcollegeprep.org.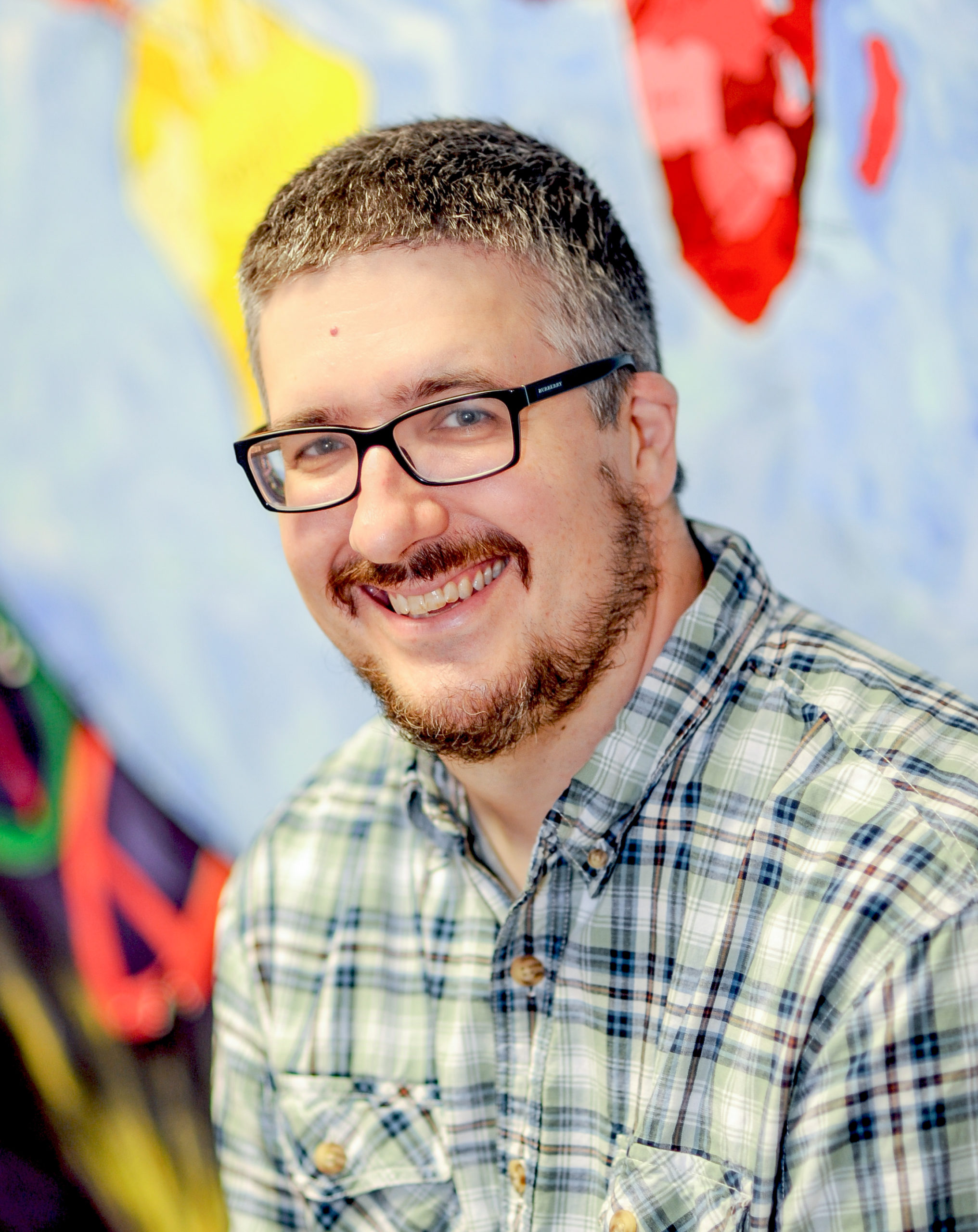 David Jones
In August 2022, David Jones is beginning his third year teaching Middle School Social Studies at ACPA. Prior to entering middle school education, Dr. Jones taught African History at Ohio State, and before that had stints as a newspaper reporter and baseball historian, among other adventures. But his real passion is teaching history, and he is eager to help ACPA students connect the lessons of the past with the challenges of the present. He believes history is fundamentally about empathy, and recognizing the shared humanity of people from every time and place. He encourages his students to see themselves as historians, actively interpreting the past in order to shape the future!
High School Academic Staff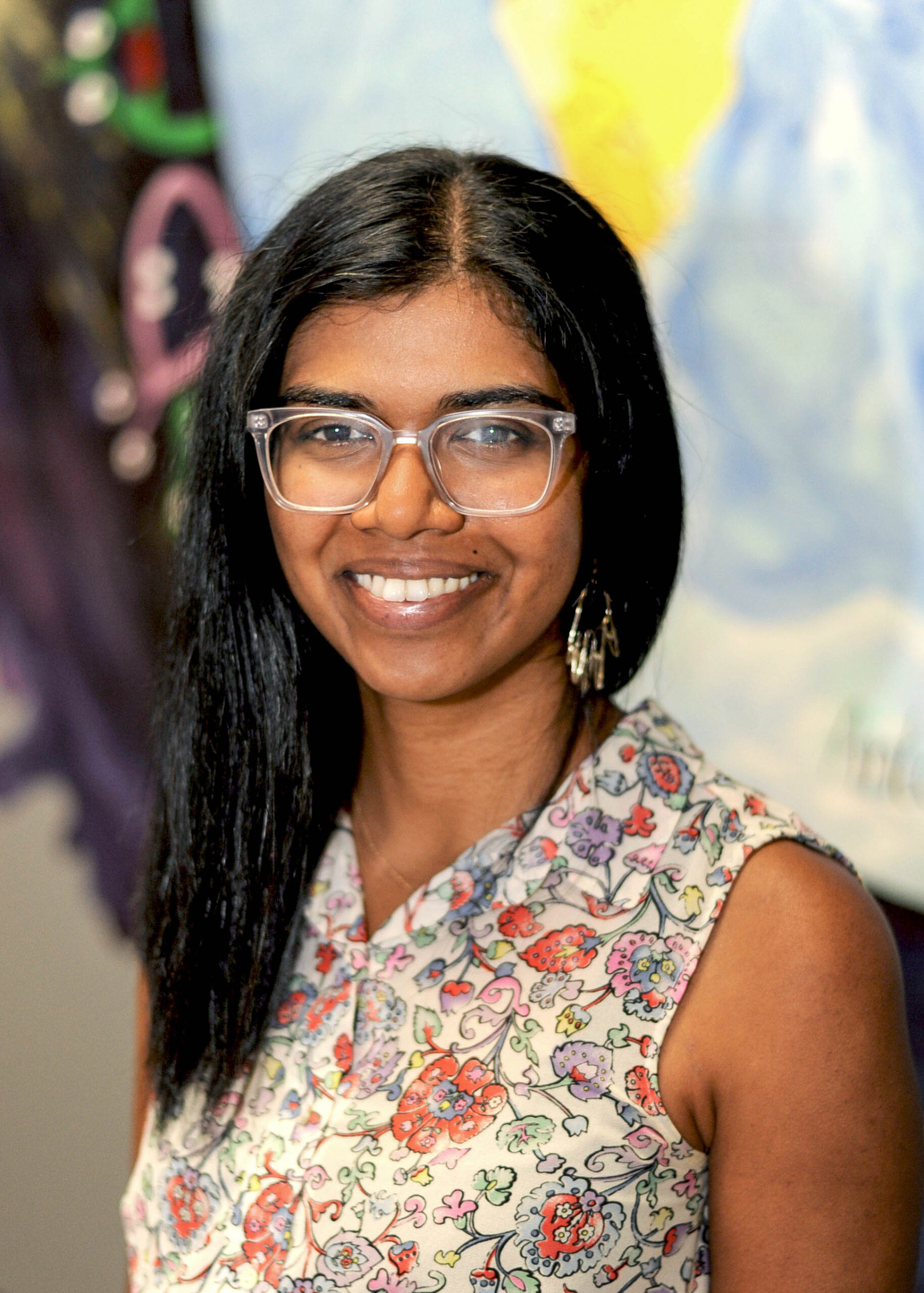 Vinusha Autar
Ms. Autar is entering her fifth year as an ACPA English Language Arts teacher! With a background in architectural design and a Master's in Education from The Ohio State University, she brings diverse interests into the planning of her classroom curriculum. Of all the ACPA values, Kindness is the one she finds the most important. When Ms. A isn't in the classroom you can find her at Target, having lattes and shopping for snacks with Ms. Vlajic.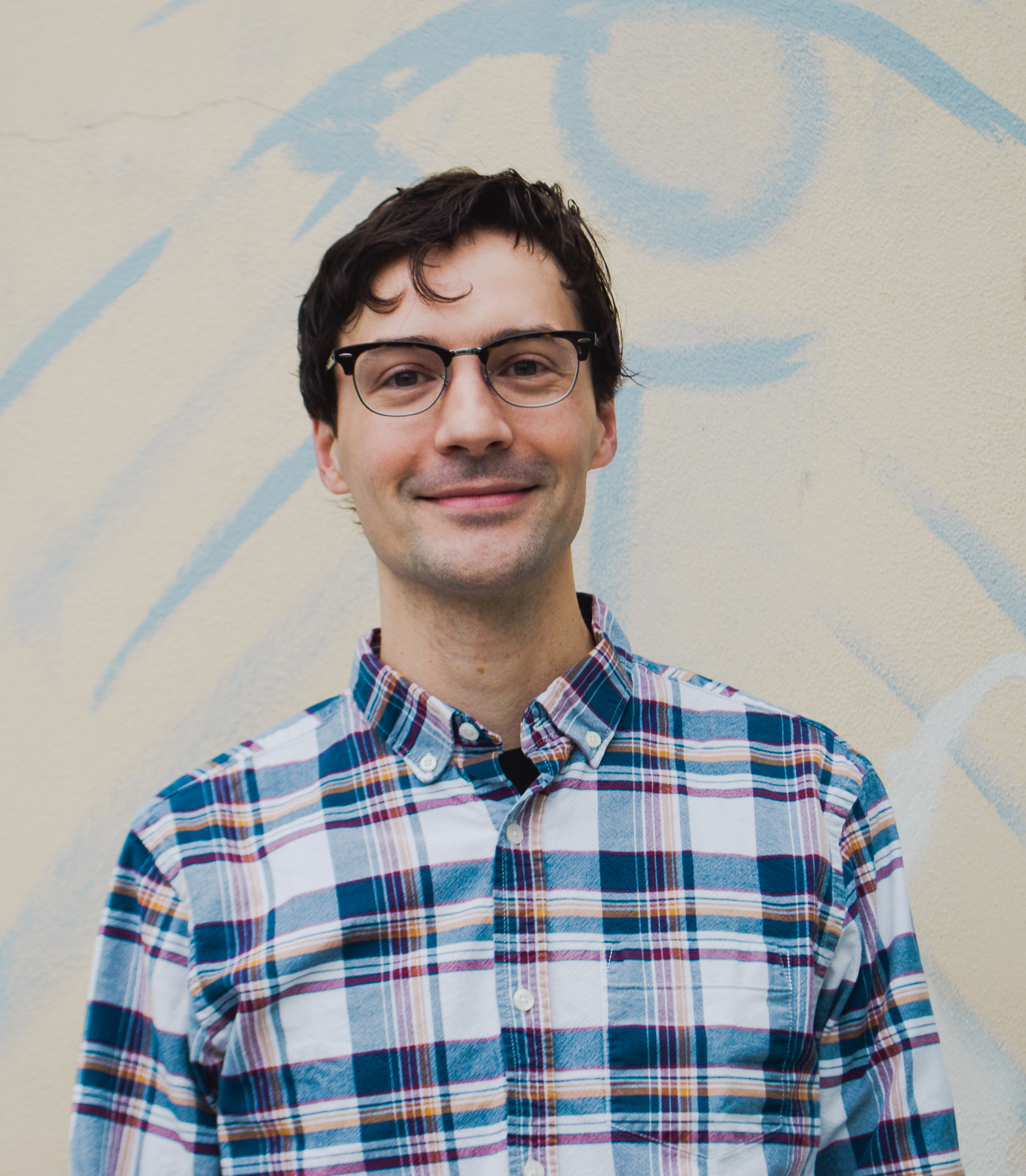 Alex Dodge
Mr. Dodge originally came to ACPA as a guest director and quickly decided it was a place he wanted to stay. While he still works in the arts, teaching Improv and directing the fall play, he now spends most of his time in the English department, where the plays usually stay on the page.
Bobby Lowery
Mr. Lowery received his Masters in Education in 2019 from The Ohio State University and is thrilled to be a part of the ACPA family. Outside of the classroom, you can probably find him at his second home, the Gateway Film Center, taking pictures in the Metroparks, woodworking, cooking, or reading at home with his cats, (Sergeant) Pepper and Orion. Mr. Lowery strongly believes in the power of all texts, specifically pop culture, to connect people together in multitudes of ways. Originally from northeast Ohio, he will always have a place in his heart for Cleveland sports. Ask him about his Oscar predictions.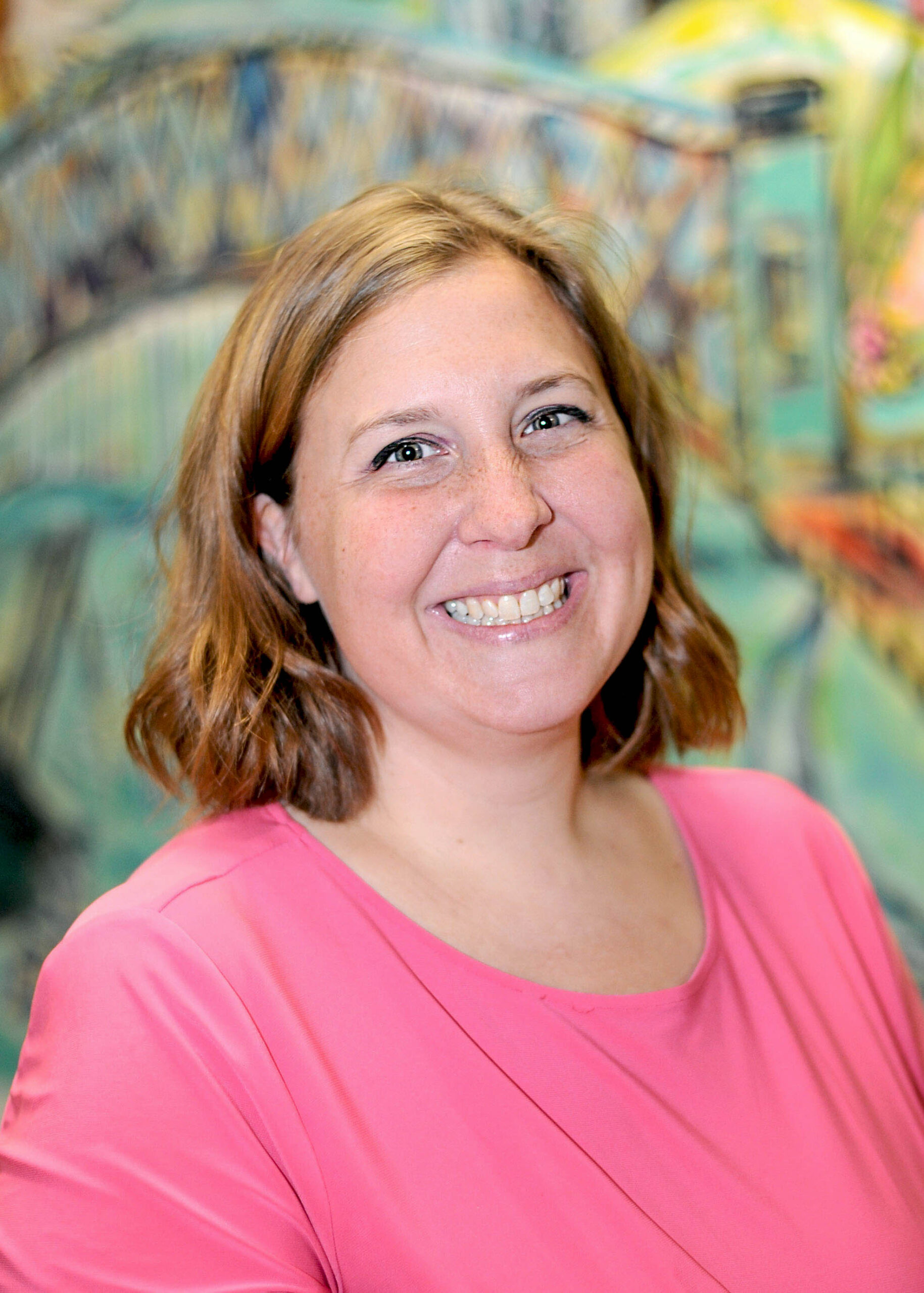 Ashley Woodard
Ms. Woodard is delighted to be part of the ACPA community! She earned her BA in music from Otterbein University and her teaching certification in English from Ashland University. Ms. Woodard integrates all of her passions and experiences into her classroom, occasionally even singing the instructions for the day. Her greatest passion is exploring the human condition and discovering how artists of all disciplines express their humanity. Outside of school, Ms. Woodard enjoys going on long walks around town, performing, reading books with lots of citations at the end, playing video games with interesting stories, and listening to podcasts. She is looking forward to a year full of creativity and laughter.
Foreign Language Department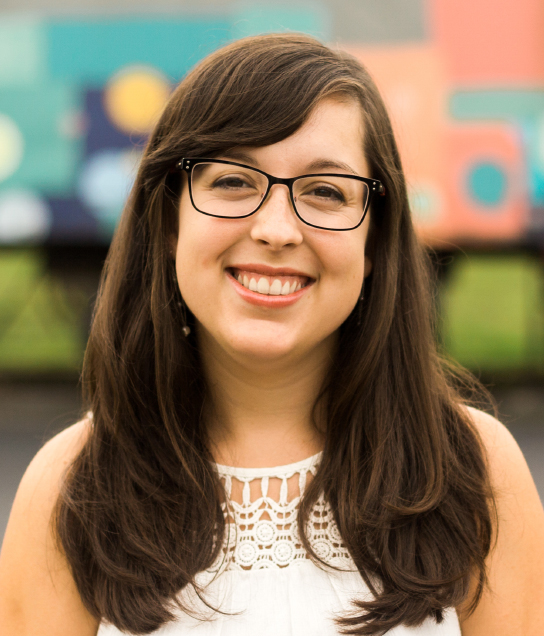 Hannah Rivas
Señora Rivas, more commonly referred to as "Seño", lives and breathes anything cultural. Her hobbies are salsa dancing and eating international food but her passion is teaching Spanish. With a degree in Spanish Education from Otterbein University, six months experience in Argentina and two years teaching as a bilingual assistant in the public school system in Spain, she is so excited to share her love of Spanish and latino cultural with ACPA.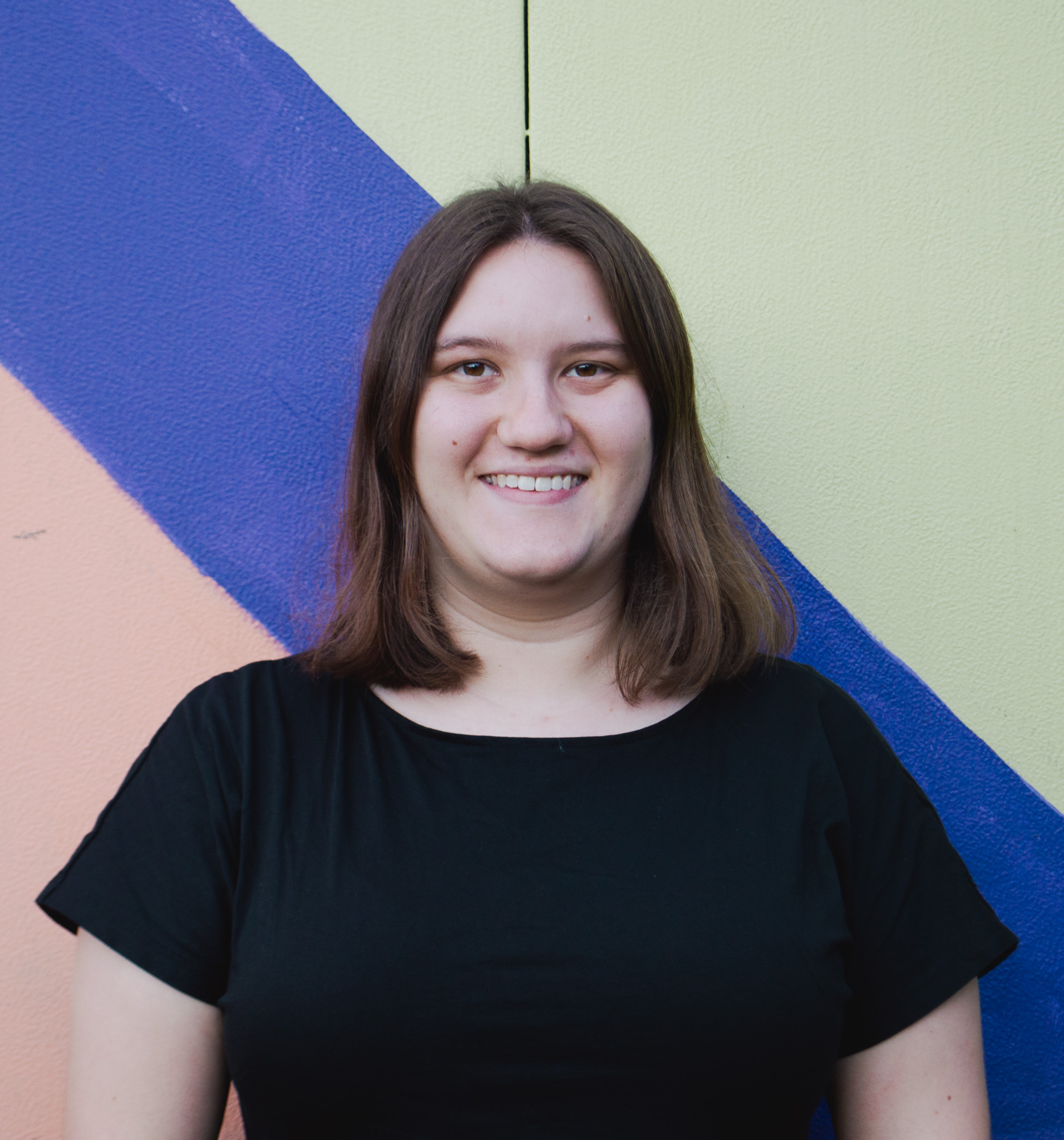 Emily Horwath
Señorita H. (ah-che) is excited to begin her first year at ACPA! She graduated with a degree in Foreign Language Education with a concentration in Spanish from the University of Dayton. After studying Spanish for over half her life, she is thrilled to share her love of the Spanish language and its connected cultures with her students. Señorita H. enjoys going to concerts, eating international foods, and traveling to familiar and unfamiliar places.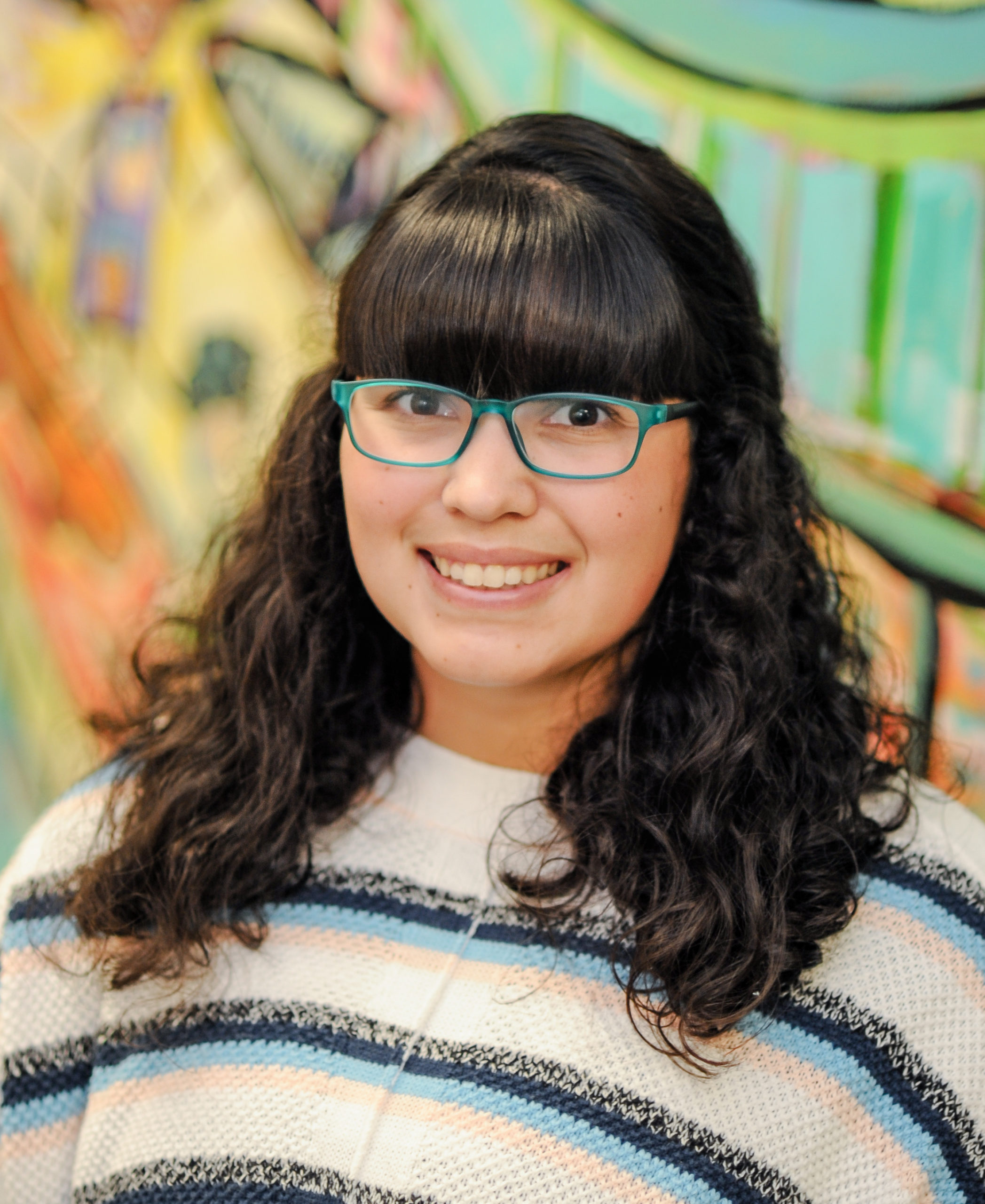 Maekenzie Yeung
Mrs. Yeung received her Bachelor of Mathematics and Masters in Education from Ohio State University. She discovered ACPA during her student teaching and decided it was so great she didn't want to leave! She fell in love with the community and commitment to diversity. Ms. Alba enjoys DIY projects, watching movies, spending time outside and ice cream.
Destiny DeWar
Miss DeWar graduated from the University of Findlay with a BA in both mathematics and mathematics education, so it's safe to say she loves math! In addition, she has been heavily involved both on and off stage in theatre productions for over 10 years. When not working, she enjoys painting, taking dance classes, kayaking, and spending time with her cats. Miss DeWar loves theatre for its ability to promote individuality within a community, and provide a safe space to learn and grow. She is excited to continue teaching at ACPA for the same reasons!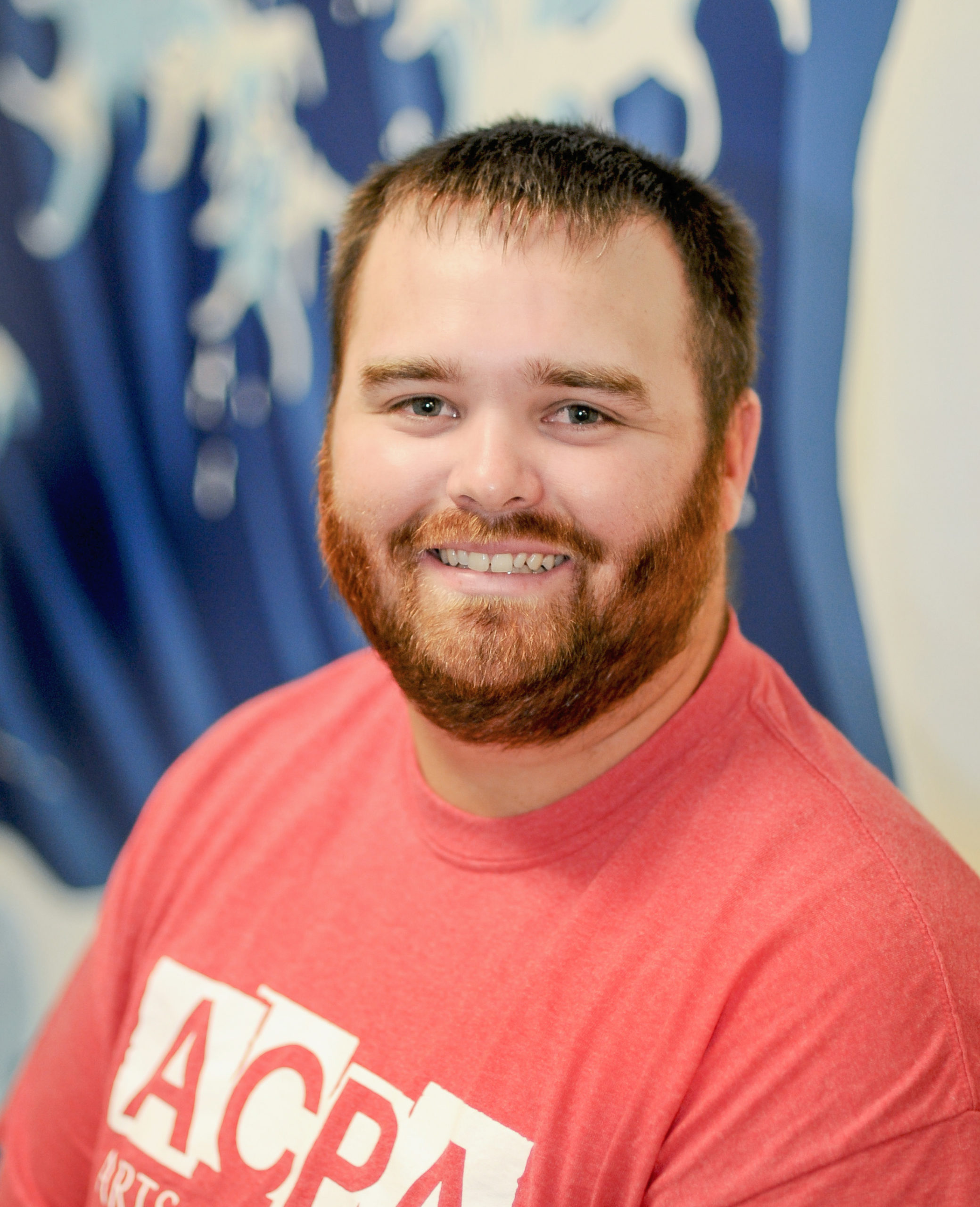 Jason Holman
Mr. Holman graduated from Muskingum University in 2014 and has been teaching Algebra and Geometry ever since, including being at ACPA since 2020. Mr. Holman loves math (obviously) and is an avid sports fan. He is often watching a football or baseball game in the evenings or on weekends. In the summer, Mr. Holman spends a lot of time coaching baseball. If he is not watching, coaching, or playing a sport, Mr. Holman is likely watching a movie or TV show and enjoying some pizza or popcorn with his wife and new baby.
Marc Solis
Before coming to ACPA, Marc worked as an engineer in Odessa, Texas. Marc continues to utilities his engineering skills as an Officer in the National Guard where he spends one weekend a month building roads and hospitals (in fact, he had a big role in setting up many of the temporary COVID hospitals around the country). Marc is so excited to have found ACPA and the opportunity to build meaningful relationships with all his students.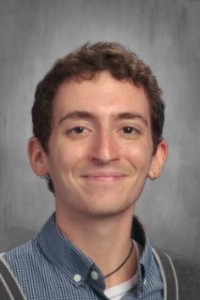 Ray Hardesty
Mx. Ray teaches Biology and the new Botany course at ACPA. Being an alumni, Ray feels honored to be teaching for their first year here. They studied Environmental Science at Ohio Wesleyan University and have spent the past few years working in the field, like farming algae in WA and teaching young folks how to garden at the Franklin Park Conservatory. In their off time, Ray enjoys reading speculative fiction, hanging out with their partner and two cats, and learning more about plants!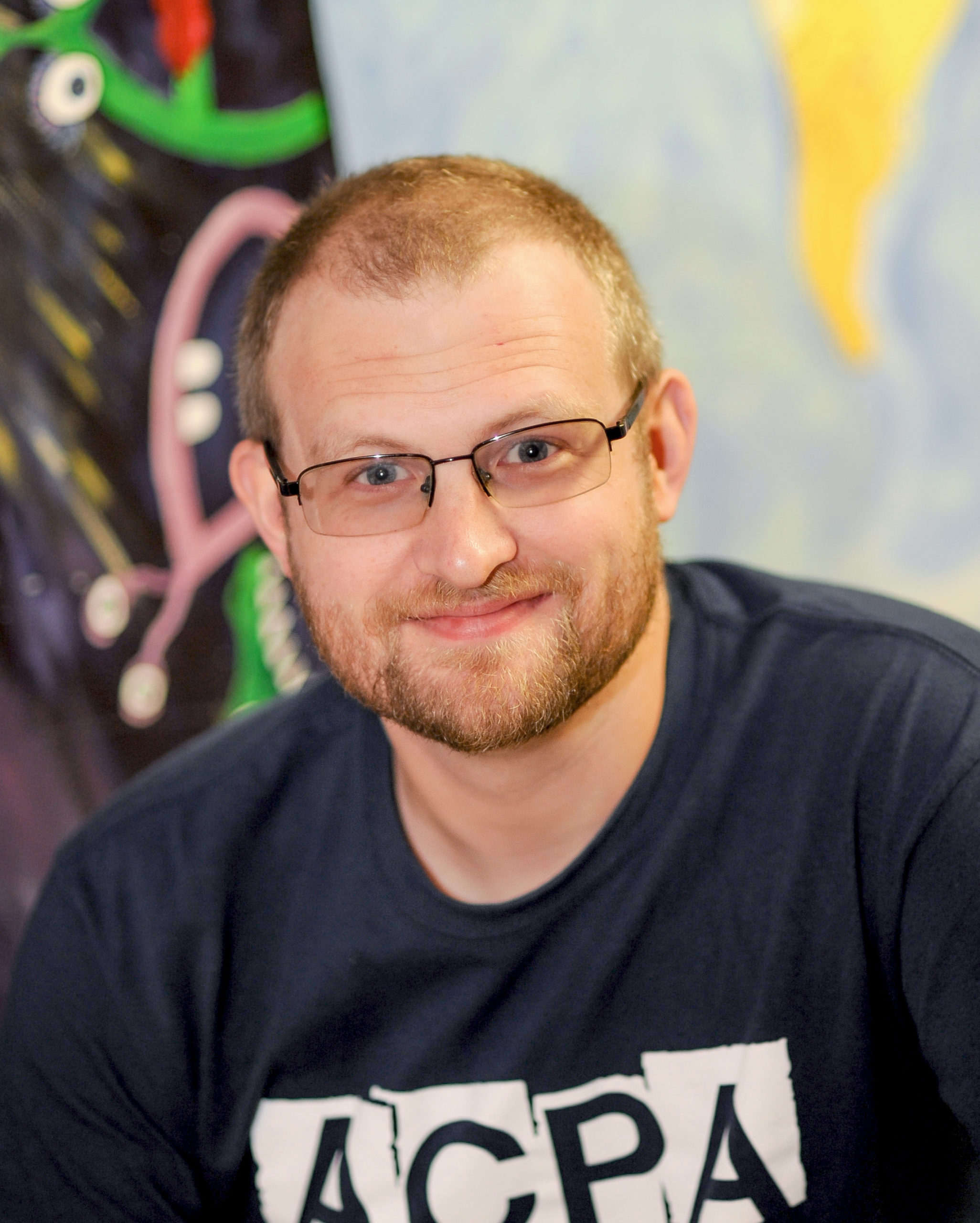 Ryan Kirkman
Mr. Kirkman grew up in Illinois right across the Mississippi River from St Louis, Missouri, got his degree at Elmhurst College near Chicago, then eventually moved to Ohio and taught Biology, Paleontology, and Zoology for 6 years at East Knox High School before moving to Columbus and joining ACPA. Mr. Kirkman has always been fascinated by the scientific mindset that encourages us to learn more about the world around us, and is continually awestruck by just how confusing and incredible those discoveries can be! He also enjoys riding bikes on trails, reading books people recommend to me, discovering new music, playing video games, watching movies, going to museums to point at fossils and say wow, breathing, and picking up critters that I probably shouldn't.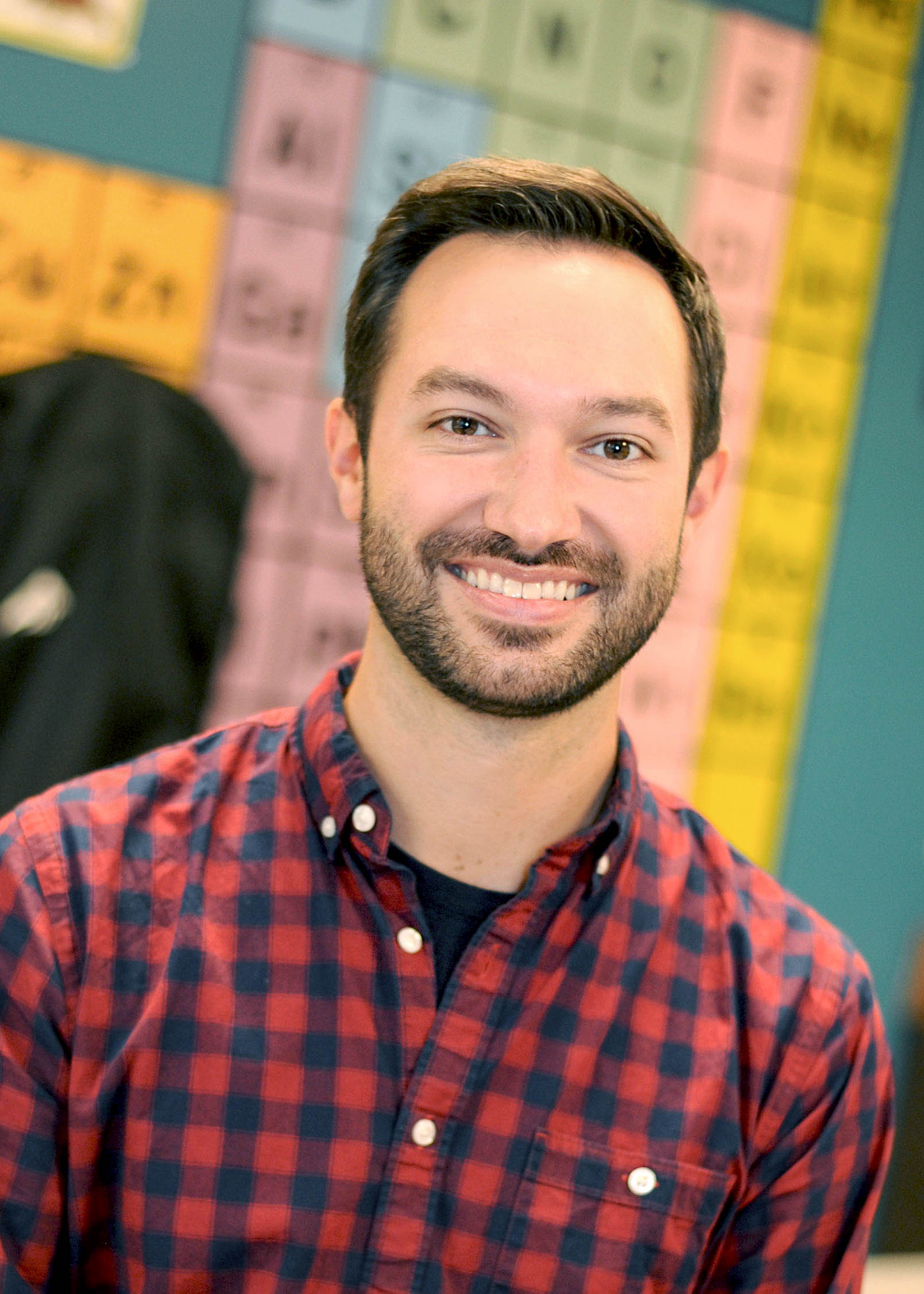 Brandon Wise
Mr. Wise is originally from Northwest Ohio and went to a small country high school. He then went on to receive his Bachelor of Science in Education from Ashland University. From there he found his home at ACPA teaching life science, and absolutely loves it! Mr. Wise truly enjoys teaching students about the wonderful world of Biology, the huge diversity of life, and everything that comes together to make life on Earth possible. Outside of school, Mr. Wise enjoys reading (Stephen King is the greatest author of all time), golfing, geocaching, disc golfing, and loves to watch scary movies!
Social Studies Department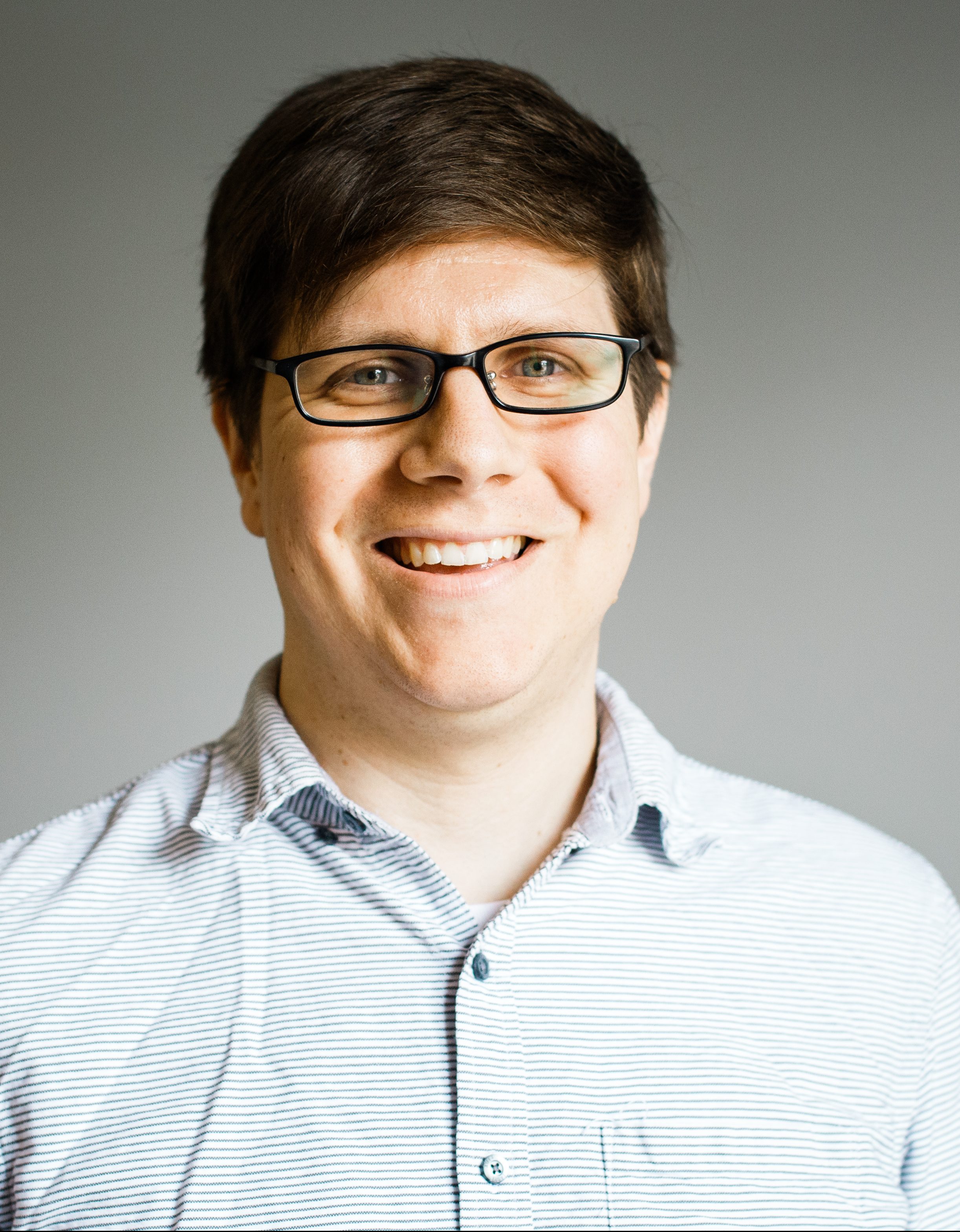 Landon Hedrick
Mr. Hedrick joined the ACPA staff at the beginning of the 2019 school year. He has a BA with a double major in history and philosophy and a PhD in philosophy. Mr. Hedrick enjoys philosophizing, learning new things, reading books (Brandon Sanderson is his favorite fiction author), watching shows on Netflix, and spending time with his wife and pets. Mr. Hedrick absolutely loves the community of teachers and students at ACPA, and considers himself lucky to play a small role in this great educational program, surrounded by some of the kindest people he's met!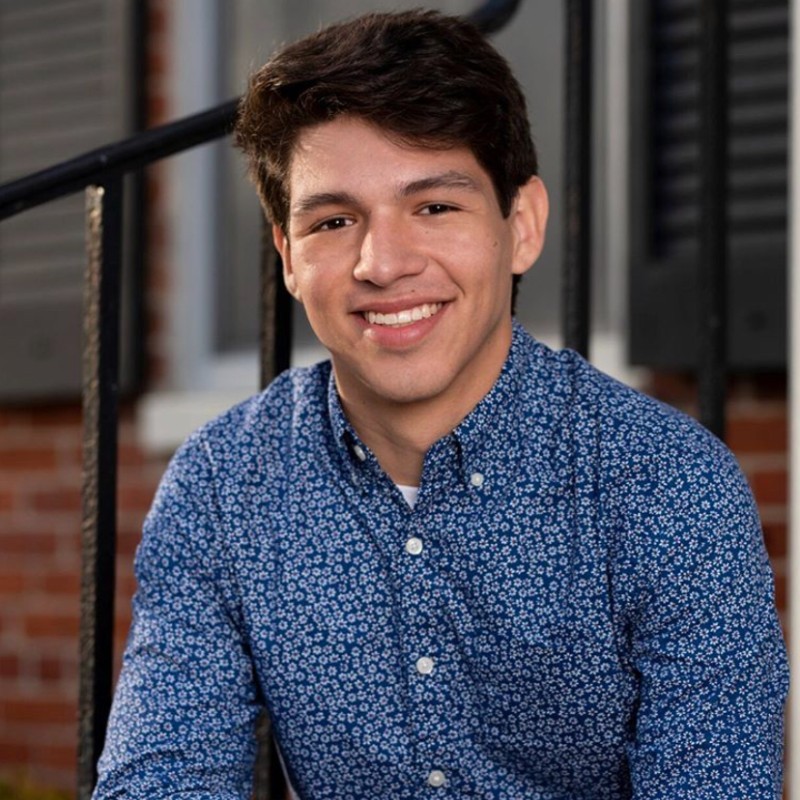 Ryan Alvarado
I'm from a small town in Ohio called Tiffin. I attended The Ohio State University in order to obtain my Bachelor's Degree and am currently working towards my Master's at the University of Findlay. I am teaching U.S. History this year and am most excited to cover the Civil Rights Movement as well as the rise of Popular Culture. Outside of school I enjoy playing the piano, going on walks with my dog Kimber and most of all, exploring new restaurants even though nothing can beat McDonald's. I love the inclusive atmosphere that exists at ACPA and look forward to helping students find their own definition of success and happiness.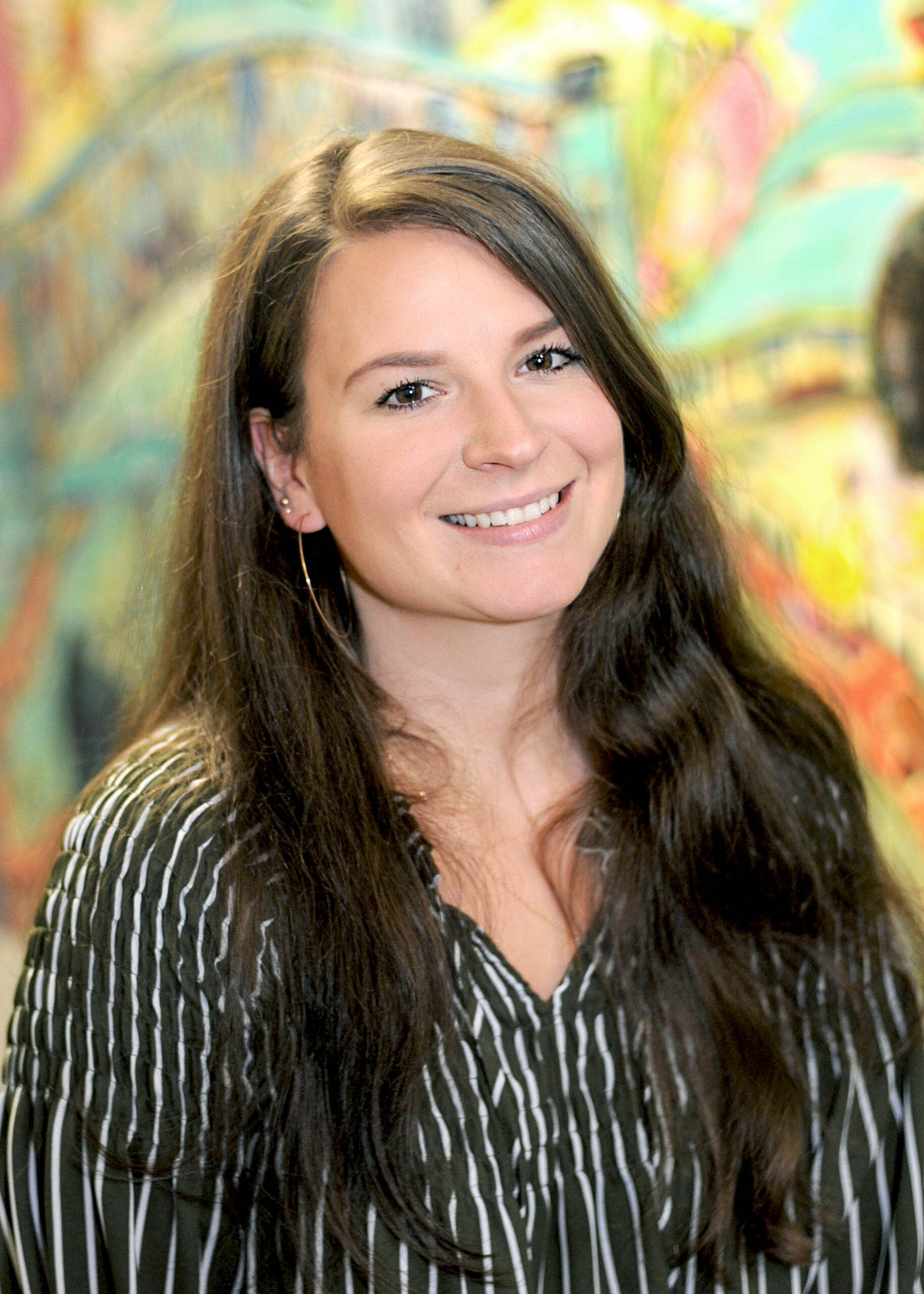 Selena Vlajic
I recently graduated from The Ohio State University with my Masters in Social Studies education. Before immersing myself in my teaching career, I spent some years trying out jobs in the business and financial world but was ultimately drawn back to pursue my true passion...teaching! I believe that Social Studies as a discipline is essential because it teaches us about the human experience and gives us the ability to see the world through different perspectives. I'm so excited to be a part of the beautiful community that ACPA has built and I look forward to learning and growing with my fellow educators and students throughout the year!