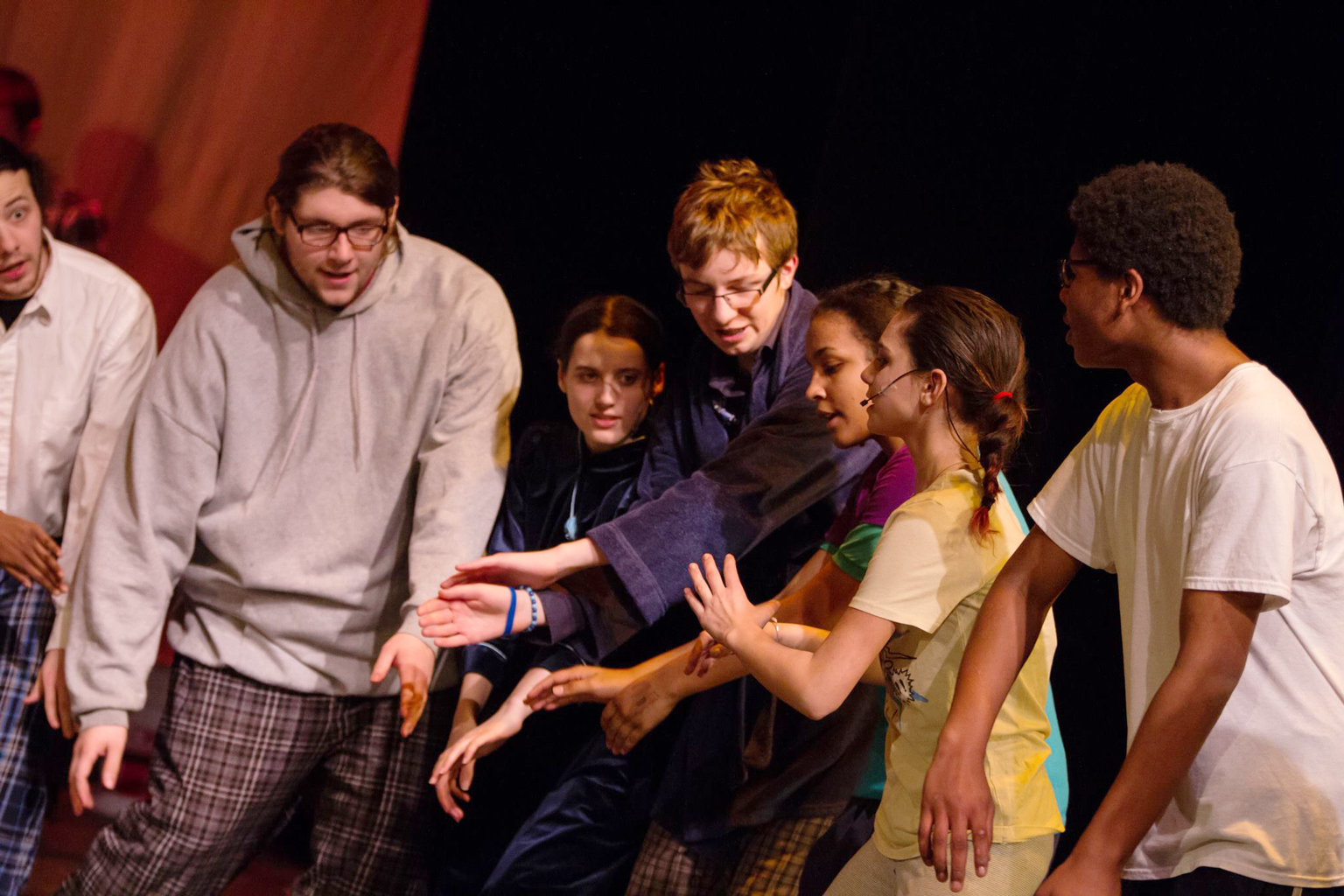 "I have never been judged ever for anything I've said or done.
Nearly every opinion and idea is accepted and/or tolerated. Plus, whenever I'm feeling down or just not up to it, I have people emotionally supporting me and making sure my day is much better than before."
"I feel like when I am having a crappy day, my peers who don't even know me care enough to stop and see what's wrong.
ACPA has allowed to grow in a way that I feel confident in myself.
I don't care about what others have to say anymore."
"Although some of the teachers and students may not always understand what others are experiencing,
they are always willing to learn."
"No one really judges you. They might accidentally let something slip but I am just a sensitive person so basically everything hurts me.
But I'm not as hurt here.
I feel so safe here at ACPA and I can make so many more friends in such a short time and it's amazing. People don't judge if they want to be my friend by my looks, and it's amazing."
"At ACPA, I feel that I have many resources to talk to if I ever feel the need to. Every student is open to conversation and just listens to what you have to say. Same goes with the staff.
ACPA is a safe environment for me to express my feelings.
I feel that if I do, no one will bring me down or tell me rude things. Even though there are some arguments and times where I might not like someone, I always come around to realizing how amazing they are. I feel like I can talk to any teacher about anything, even if I don't know or necessarily have themin a class. I love it."
"I just wanted to express my feelings during an ACPA visit I had with my children, Taylor and Tyne. GG Howard was kind enough to set up a shadowing experience for them on that day. It was an absolutely astounding day!
Never in my life have I seen such a welcoming, accommodating school and student body as I did that day at ACPA. The students and staff greeted us with such enthusiasm and sincerity that I was just bowled over. Before the visit GG told us how great the students and staff were, but that information paled in comparison to the actual experience. No one had coached the students beforehand, their reactions were totally impromptu.
It became obvious that ACPA is no ordinary school.
There is something very special occurring there. The air of acceptance and open-mindedness is demonstrated not only in the students' dress, but more importantly in the way this very diverse student body co-exists on a daily basis. As a child of the 60's we chanted about acceptance and love for all. Your students not only support those ideals, they actually implement them— something my generation was not always successful with.