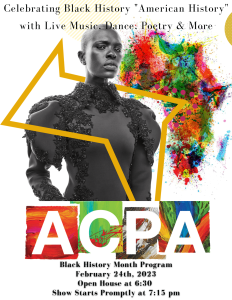 Join us February 24th at 6:30pm as we celebrate Black History - American History - through live music, dance, poetry, and more.
This is a free event, and all are welcome!
Do you own or know of a black-owned business? Consider setting up a table or booth at the Open House portion of the event! Email interest to pennington@artcollegeprep.org.