ACPA's Deeper Connection Series brings artists in various artistic disciplines to perform and/or exhibit their art for ACPA students during the school day. The series is designed to elicit profound reflection from students about the artist and their art. The Deeper Connection Series is made possible through support from The Ohio Arts Council and The Ohio Council of Community Schools.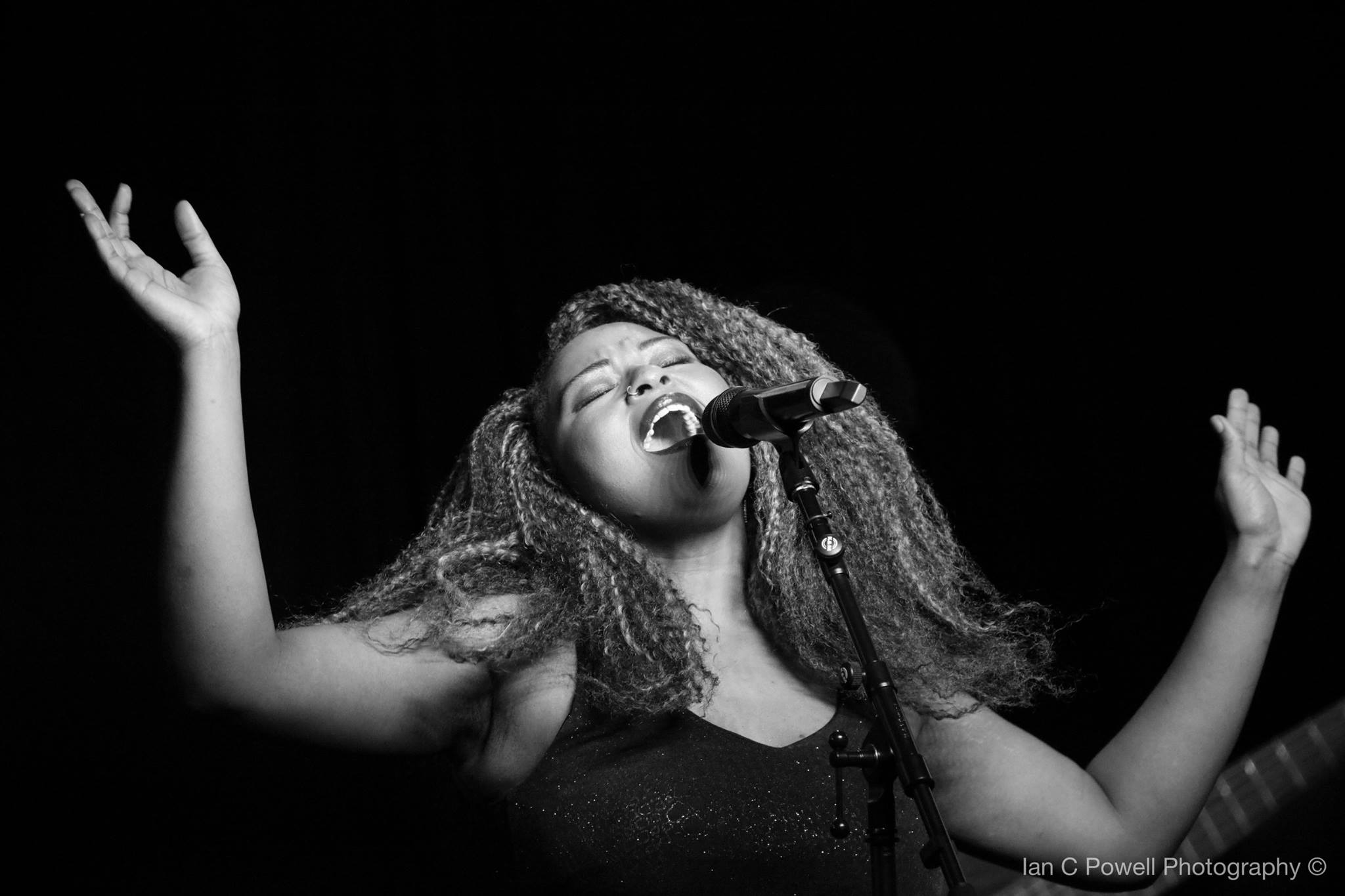 January 16
Amber Knicole
Amber Knicole has been lauded by critics as "a star of supernova proportions" with "a voice that is a medley of power and control." The award winning vocalist, actor and aerialist is best known to Columbus audiences as the lead singer of the critically acclaimed neoFunk group, MojoFlo. The group was recently named Best Local Group for the 5th consecutive year by (614) Magazine and are currently at work on their debut full length album, What It Is. Amber has starred in Short North Stage's productions of Dreamgirls and Pippin, earning a Theatre RoundTable Award for her role as Effie White in the former.
www.AmberKnicole.com
@msamberknicole
www.MojoFloMusic.com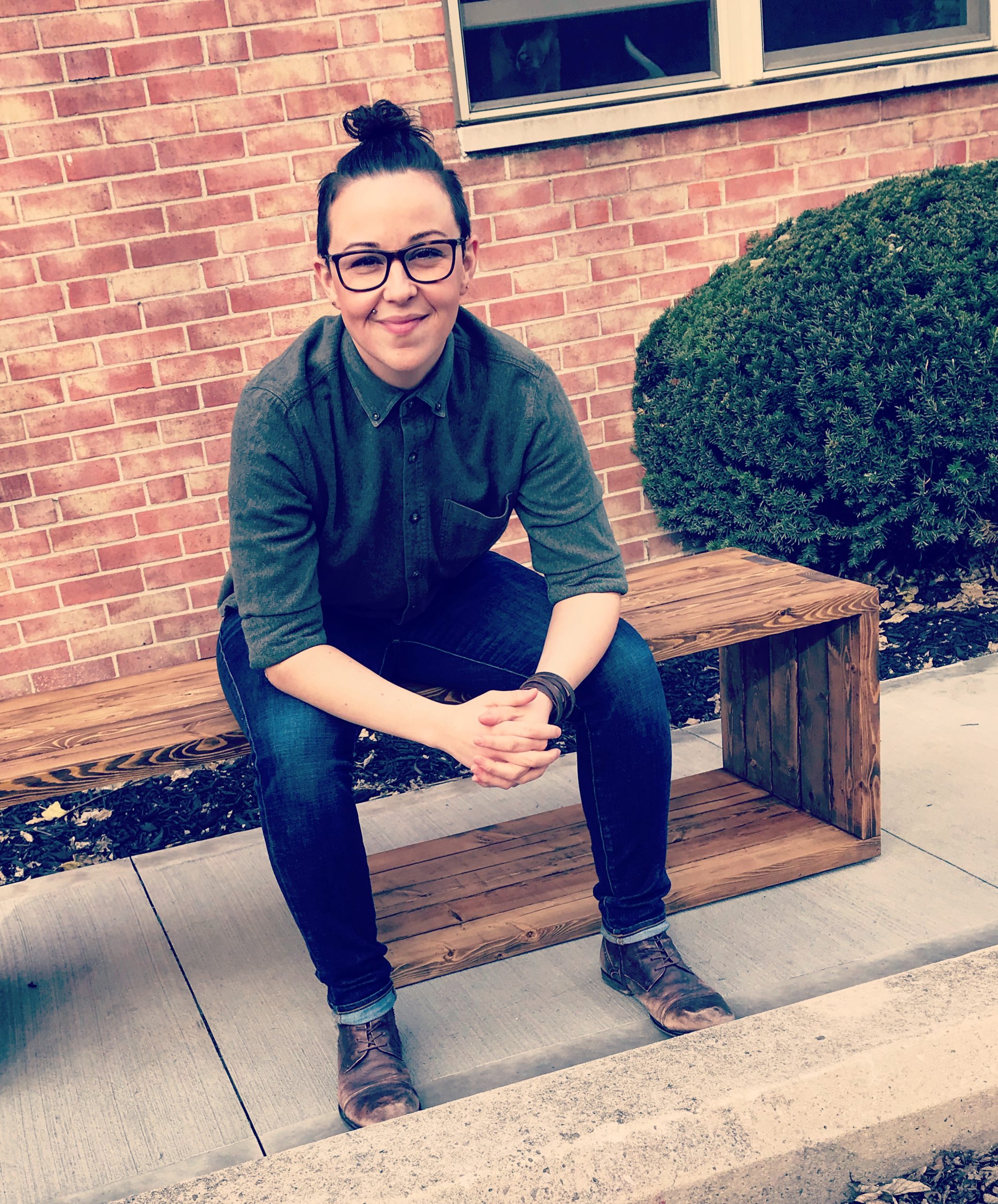 January 23
Summer Schultz
Summer Schultz is a born and raised Ohioan, visual artist, fempreneur/business owner, carpenter, dope dog mom and proud wife. She studied Fine Arts at Kent State University and Hospitality Management at CSCC. In 2018 she started Summer Schultz & Friends, a company where her and her friends create one of a kind pieces for clients ranging but not limited to custom furniture, murals, and 3D wood art. Summer's creative mantra is to "Create with intention and put love in everything I do. It doesn't matter if the success is as simple as not getting a splinter. Artists and makers are extremely self-critical and it is very easy to lose yourself in what you could have don't better or where you see the flaws."
@summer_schultz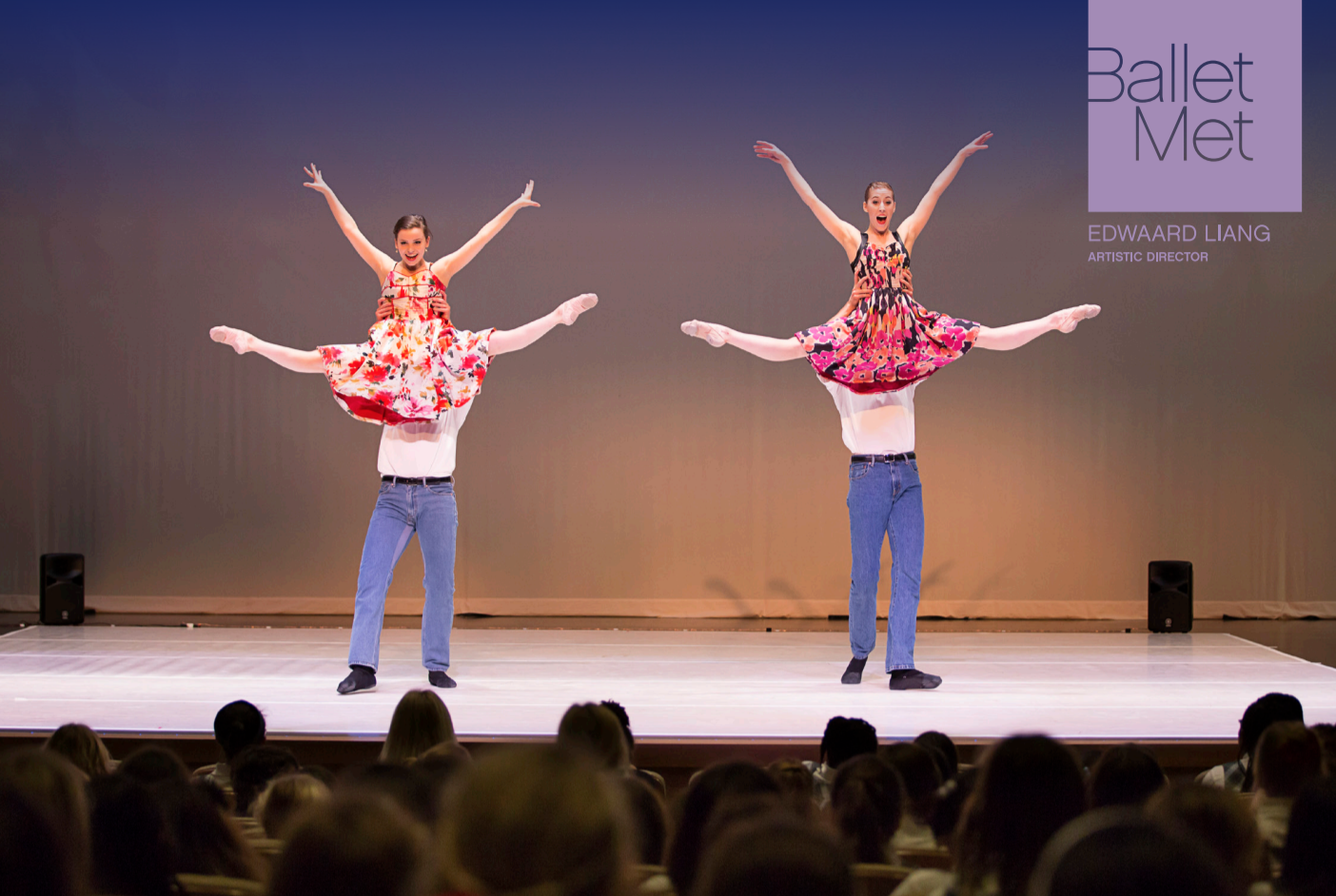 January 30
BalletMet
Founded by Edwaard Liang in 2014, BalletMet 2 is a second company consisting of 6 highly skilled dancers. Selected by audition and paid a modest stipend, BalletMet 2 members train, rehearse, and perform season repertoire with BalletMet, the resident professional Company. Designed to serve as a workforce development resource, BalletMet 2 ultimately helps dancers further develop the expertise required for a professional career. Movement Makers is an interactive dance experience that introduces students to ballet, dance and the craft of creating dances.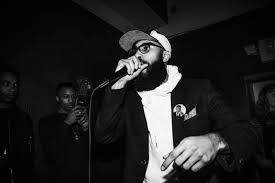 February 6 
Tripp Fontane
Dayton native, Tripp Fontane, has been slowly but surely creating a name for himself throughout the country. In recent years, Tripp represented Ohio across the country and represented the country across borders. Coming from humble beginnings, Tripp uses his life experience to paint a very unique picture of his atmosphere and his upbringing. Making tactful use of transparency and vulnerability, no topic is off-limits. His gritty content and smooth delivery have both made him a fan favorite. From community work to event coordinating, Tripp Fontane relentlessly uses his gifts to benefit the minds and everyday lives of the people. You're always in for a one of a kind experience!
http://www.tedxcolumbus.com/portfolios/tripp-fontane/
@trippfontane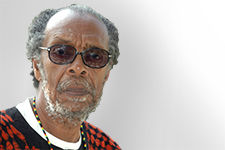 February 13
Advance Party, Is Said
Author, mentor, community-based activist and educator, Is Said provides sage leadership on a national level as well as in the greater Columbus arts community. He conceives, stages, writes, and performs unique multimedia arts events, combining visionary, historical-based poetry or prose synergistically with high-energy African music and dance. Founding the Columbus-based Advance Party in 1973, he brings to life a powerful, spiritual vision to inspire, inform, and empower diverse audiences. With an inclusive multicultural approach, Is Said serves formally and informally as consultant to many arts agencies and individuals, seeking his wisdom born of a lifetime of community experience.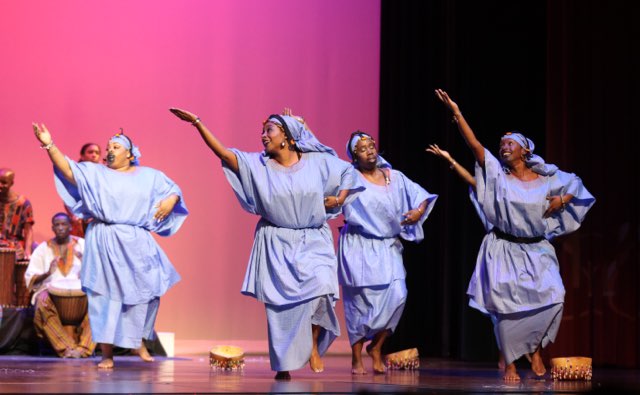 Thiossane Institute
February 20
School programs are designed for students K-12 to introduce, increase and enhance cultural awareness through traditional African dance and music.  This agenda includes a brief lecture and demonstration and a performance with audience participation and a question and answer session. These programs have proven to spark an interest in continued studies of dance and music that helps builds the student's self-esteem and confidence.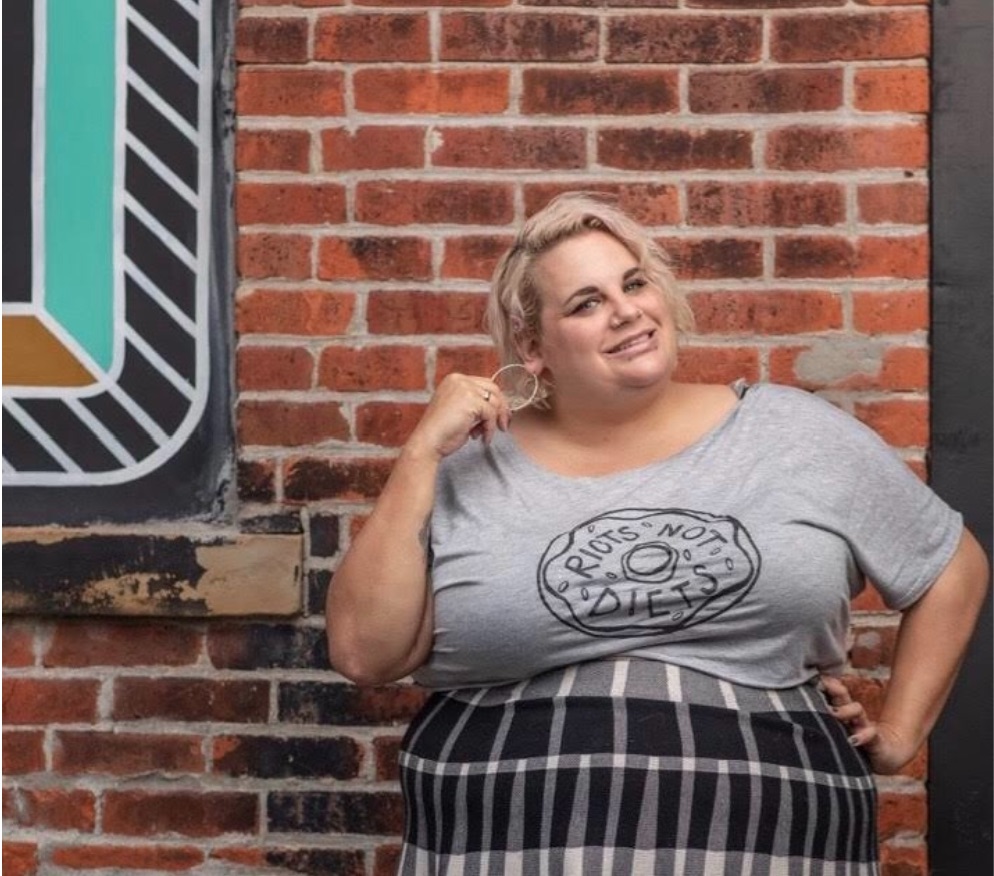 Rachel Wiley
February 27
Rachel Wiley is a queer, biracial poet and performer from Columbus, Ohio. She is a fellow and faculty member of the Pink Door Writing Retreat held annually for women and nonbinary writers of color in upstate New York. She has performed at slam venues, colleges, and festivals nationwide. Her first poetry collection, Fat Girl Finishing School, was first published in 2014 by Timber Mouse Publishing and is due to be rereleased by Button Poetry in June 2020. Her second collection, Nothing is Okay, was published in March 2018 by Button Poetry and received the 2019 Ohioana People's Choice Award.
https://www.youtube.com/playlist?list=PLJNcgsS0Zejyxm7CLkpqPGFmO0b0KIewa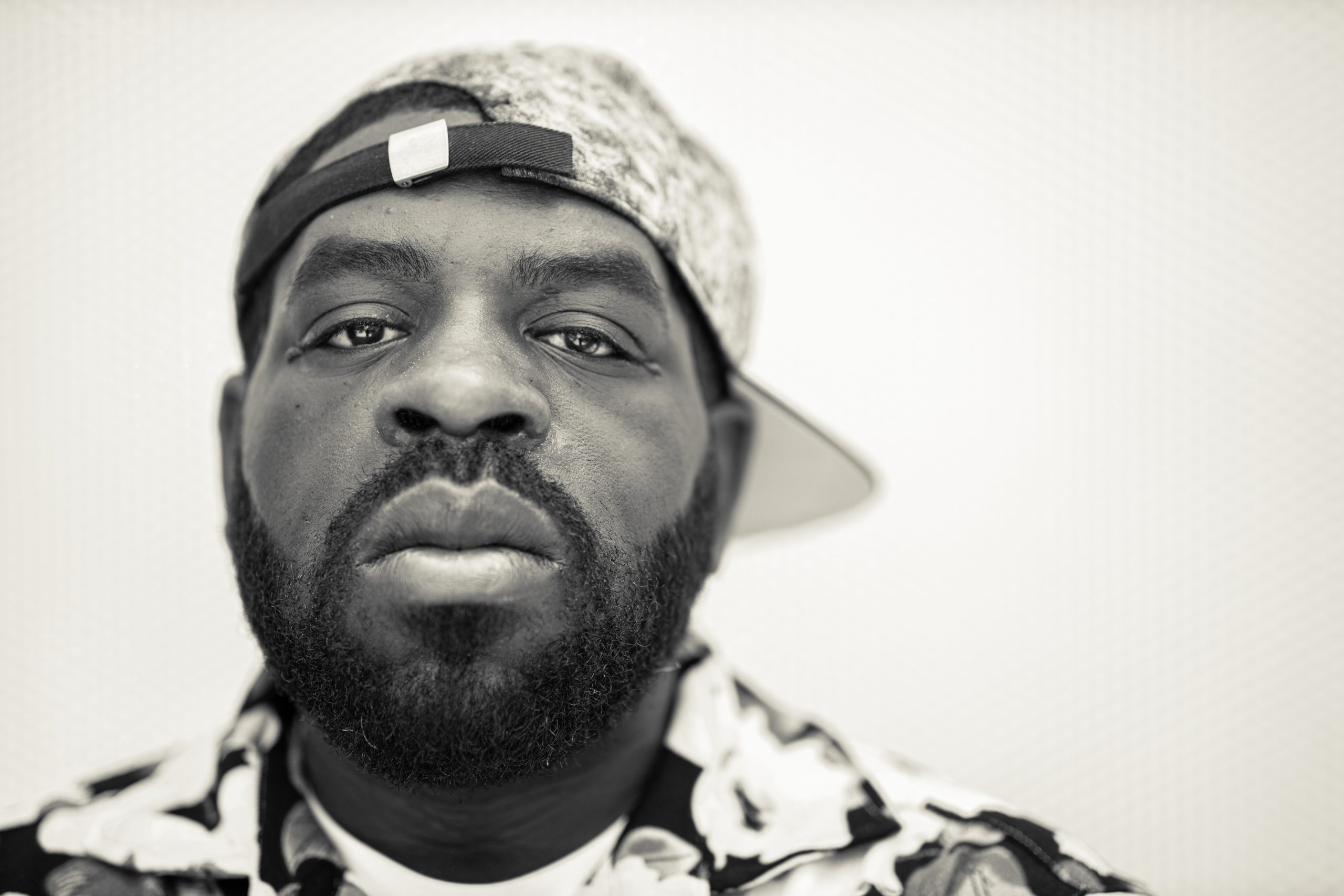 Hanif Abdurraqib
March 23
Hanif Abdurraqib is a poet, essayist, and cultural critic from the east side of Columbus, Ohio.
@nifmuhammad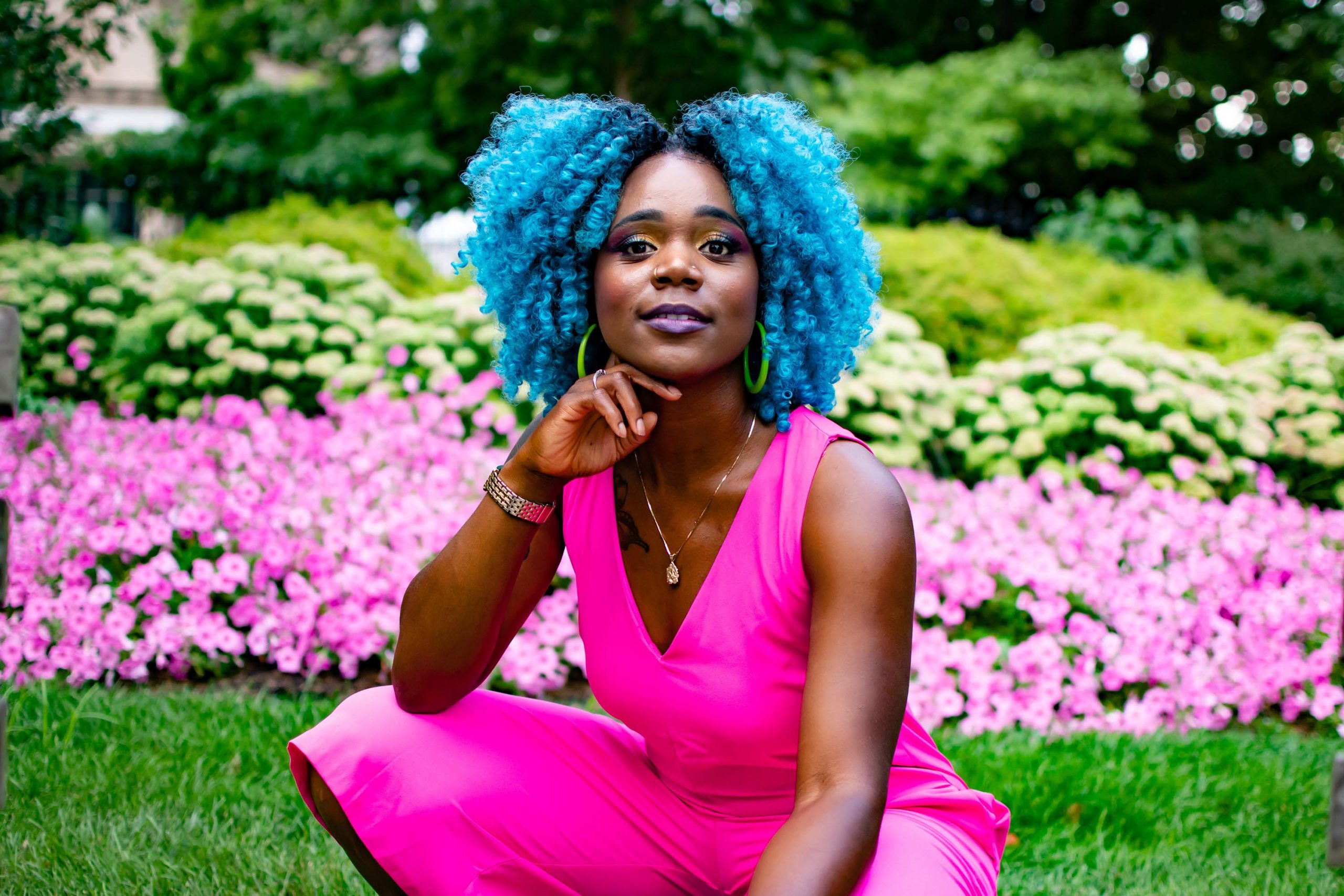 Caroline Bennett
March 26
Caroline Bennett is making her dreams come true as an Inspirational Speaker, Poet, Entrepreneur, Storyteller, Singer and #FreeBlackGirlRising. She is a two-time loan and debt free, first generation, African American female graduate of higher education. Having received a Bachelor's degree in Human Relations from the University of Oklahoma, and a Master's degree in Women's, Gender & Sexuality studies from The Ohio State University, she has been intentional about her work inside and outside of academic and institutionalized spaces.At the age of 16, Caroline discovered the power of her voice through not only poetry but singing as well. Through her gifts, she is able to bridge gaps and serve/access communities that mirror the one she grew up in. Ms. Bennett's transparency invites the audience to see how the journey to self may be far from easy, yet it will always be more than worth it and beautiful. She encourages Black girls to #StayInTheirTRUTH, #SlayInTheirPURPOSE & #StepIntoTheirSERENITY.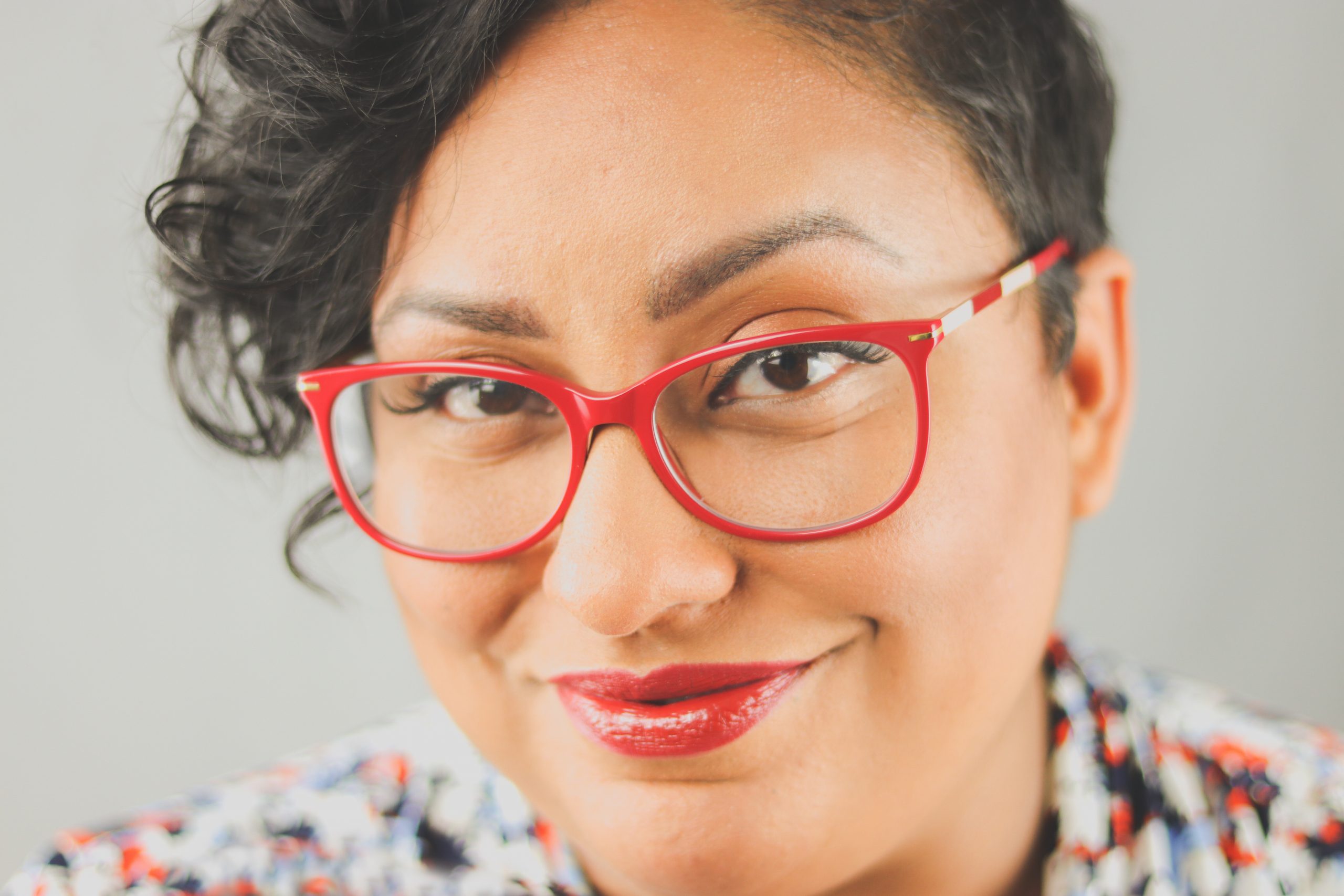 Wendy Henderson
April 2
With a Bachelor's of Music from Millikin University and a decade plus background in music and voice instruction, Wendy Henderson has recently made a creative shift to focus more heavily on the visual medium of photography. Her subject matters are as diverse as her Afro-American, German-Dutch-Irish, and Guatemalan ethnic heritage. A Chicago Native, Wendy Henderson tells her stories through her chosen photographic subjects, sometimes digitally manipulating them to convey a desired mood or feeling. Having grown up in urban landscapes, her photos often exhibit the beauty and strength that lies within brick concrete, and the people who dwell there. Aside from photography, Henderson's artistic endeavors include digital art, music, songwriting and creative writing. Wendy currently resides in Westerville with her husband and two sons. She runs an art, photography, and life decor business, "CoHeir".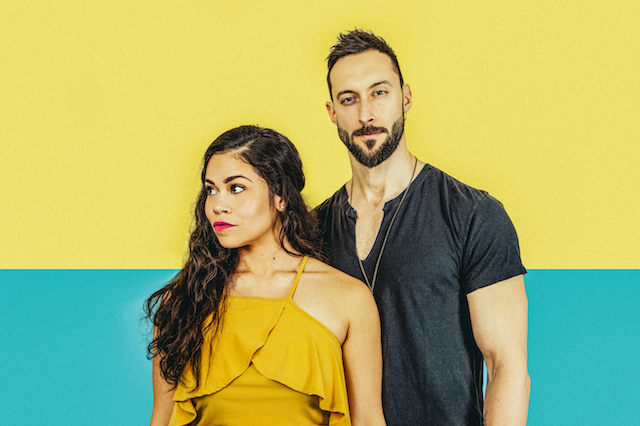 Honey and Blue
April 16
Born and raised in Ohio, Darling met Amber (a New York native) while working at the same restaurant in Los Angeles. The two were both pursuing a career in music and quickly hit it off, writing together for more than a year before forming their band. After performing all over LA, at sought-after venues like The House of Blues and The Hotel Cafe, the duo moved back to the Midwest to continue work on their first album. Once the duo arrived in Columbus they teamed up with Dwight Bailey (who has spent the last few years touring with legendary Dr. John), created their self titled first album and the rest is, as they say, history!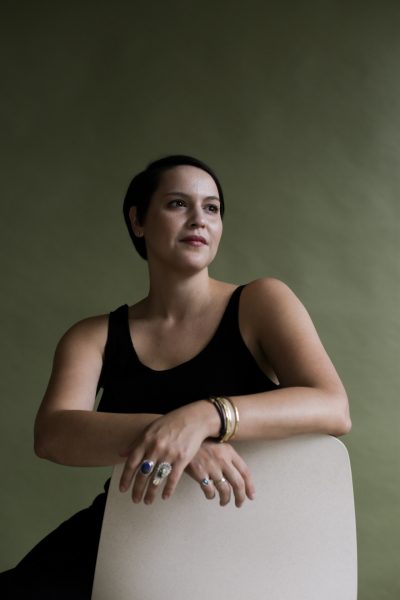 Eloisa Amezcua
April 23
Eloisa Amezcua is from Arizona. Her debut collection, From the Inside Quietly, is the inaugural winner of the Shelterbelt Poetry Prize selected by Ada Limón. A MacDowell fellow, she is the author of three chapbooks and founder/editor-in-chief of The Shallow Ends: A Journal of Poetry. Her poems and translations are published in New York Times Magazine, Poetry Magazine, Kenyon Review, Gulf Coast, and others.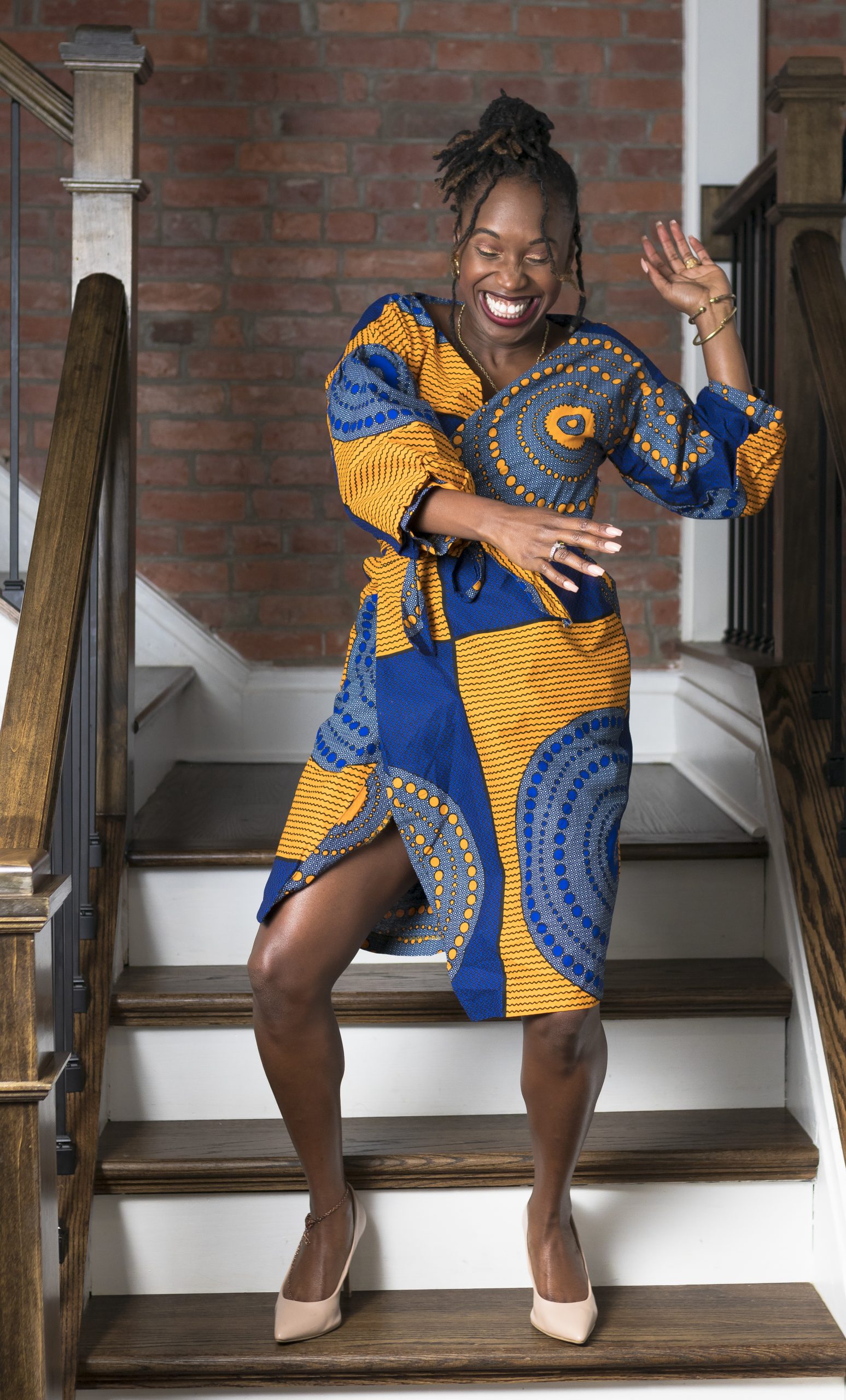 Candice Igeleke
April 30
Candice Igeleke is 29 years young, born and raised in Brooklyn, New York, with creative passions that intersect education, dance and various art mediums. Mrs. Igeleke has been living in Columbus, Ohio for 4 years now with her husband, Ekundayo Igeleke. She began dancing at an early age and started acting in high school. Her dance repertoire includes the genres of Hip Hop, Traditional West African, Contemporary modern, HBCU style dance, and African Diaspora inspired movement, thus making her movements flow inside eclectic choreography that truly displays her love for a diverse array of dance.
Mrs. Igeleke is forever a student and an educator who welcomes any opportunity to grow, move, and learn so she can teach with strong technique and with an unleashed energy to lift her students and audiences to soar with her. Additionally, Mrs. Igeleke has a strong foundation in early childhood education, working in schools and in her community contributing to the village it takes to raise the child. She is a family and community oriented being who plans on building new and stronger relationships while growing into her best self.
@CandiceDances