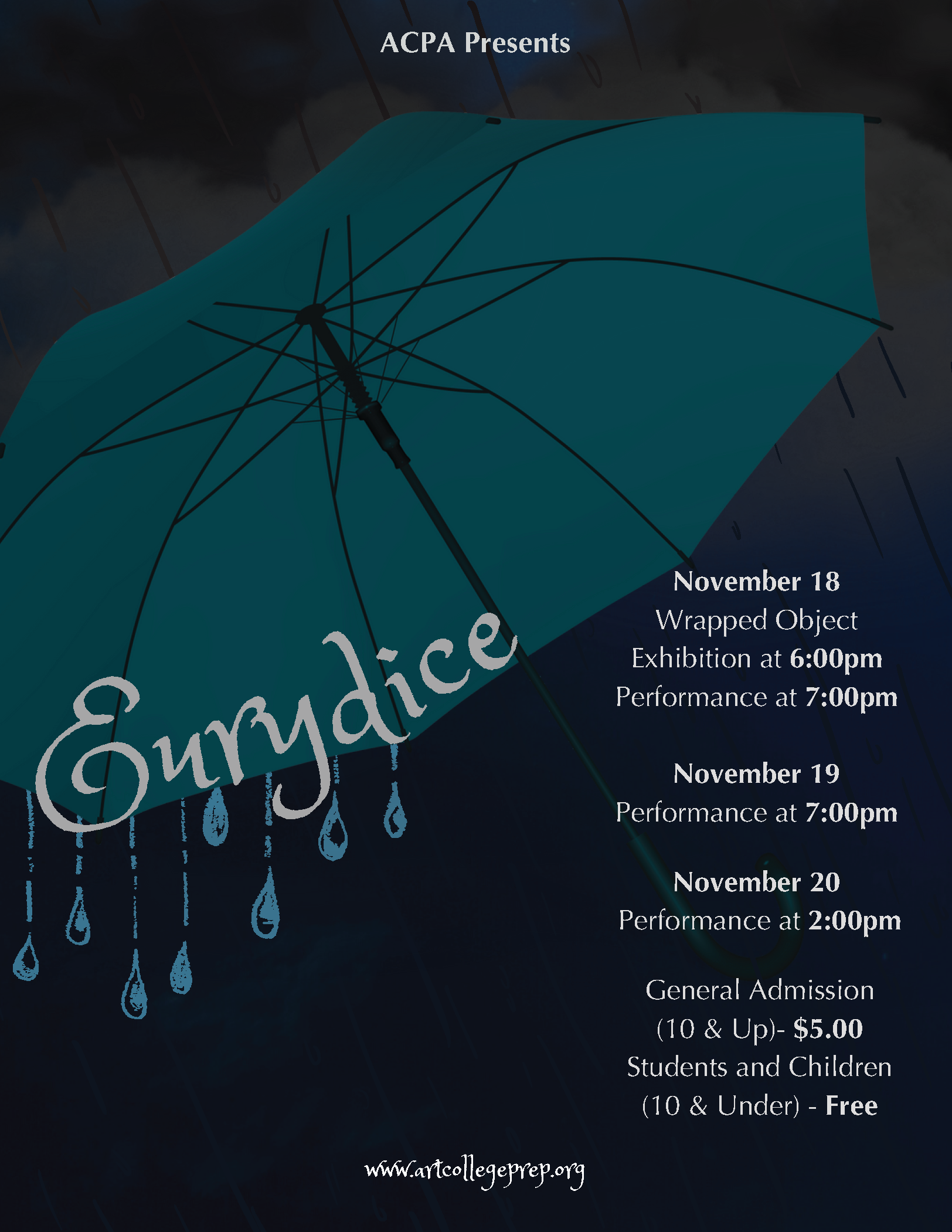 "'Eurydice' reimagines the classic myth of Orpheus and Eurydice not through Orpheus's infamous pilgrimage to retrieve his bridge, but through the eyes of its heroine. Dying too young on her wedding day, Eurydice must journey to the underworld, where she reunites with her father and struggles to remember her lost love. With contemporary characters, plot twists, and a script written to be a playground for designers, the play is a fresh look at a timeless love story. -Sarah Ruhl, Eurydice Creator & Playwright
To purchase tickets, please click the links below.
To reserve tickets for children 10 & under, please email pennington@artcollegeprep.org.
Any additional donations will go toward ACPA's Theater Program and the Spring Musical.