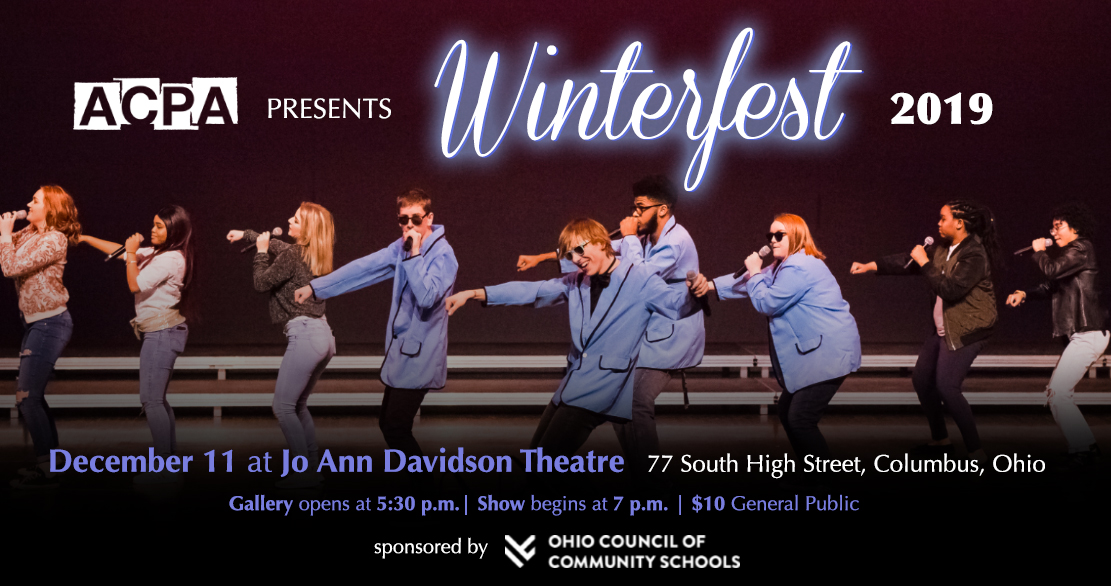 On December 11th, hundreds of ACPA students will descend on the Jo Ann Davidson Theater is downtown Columbus to carry on one of the school's most treasured traditions – Winterfest. WinterFest is ACPA's premier art event that features the school's most accomplished students in dance, vocal music, instrumental music, visual art, and theater. WinterFest is a life-changing event for our students, many of them have never exhibited their art on such a grand stage or for such a large audience. Experiences like this empower our students and push them to grow in ways they never thought possible.
All tickets will be sold at the door, the day of the event.
Tickets go on sale at 5:30 pm.
Gallery opens at 6:00 pm
Show begins at 7 pm.
Click here to watch a video of what it's like to be a student performer at Winterfest