Community, Curriculum, and Creativity
ACPA is thrilled to invite our students, families, alumni, and community members to our Fall Open House! Open Houses are an exciting opportunity to explore our building and learn more about what our staff and students learn and create each day.
Date: Thursday, October 19th, 2023
Time: 6:30pm
Location: ACPA
What to Expect:
1. Café Kickoff: Our Open House will kick off in the welcoming atmosphere of the ACPA Café. Enjoy refreshments, connect with fellow families, and chat with our friendly staff and faculty, just like our students do each morning. A few of our administrators will also say a few words to start the evening!
2. Explore: After a start in the café, you'll have the chance to explore our school. Get a firsthand look at our facilities, from unique classrooms to inspiring creative spaces. You can also find our how to get involved with the ACPA Caregiver Group or purchase exclusive ACPA merch!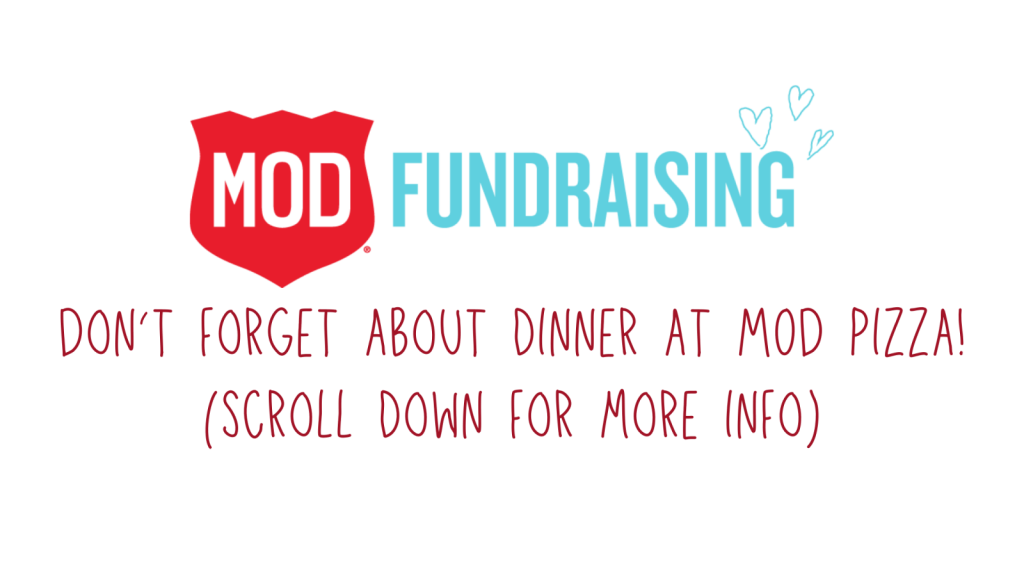 3. Meet Our Educators: ACPA's passionate teachers are eager to showcase the incredible work happening in their classrooms. From innovative projects to student performances, this is your chance to learn about the unique educational experiences our students have here.
4. College, Career, & Counseling: Curious about college? Want to learn more about the FAFSA? Stop by our counseling booth to learn more.
5. Admissions Information: Juan Rojas, our Enrollment Director, will be available to provide prospective families with all the information needed to join the ACPA family.
6. Communications: Before you leave, be sure to pick up a copy of our Fall Newsletter! This will contain all kinds of important information such as important dates for the remainder of the semester.
ACPA isn't just a school; it's a vibrant and diverse community where students are empowered to explore their passions, embrace their creativity, and excel academically. Our Fall Open House is the perfect opportunity to see how our students strive and thrive each day!
We can't wait to welcome you and your family to ACPA's Fall Open House. See you there!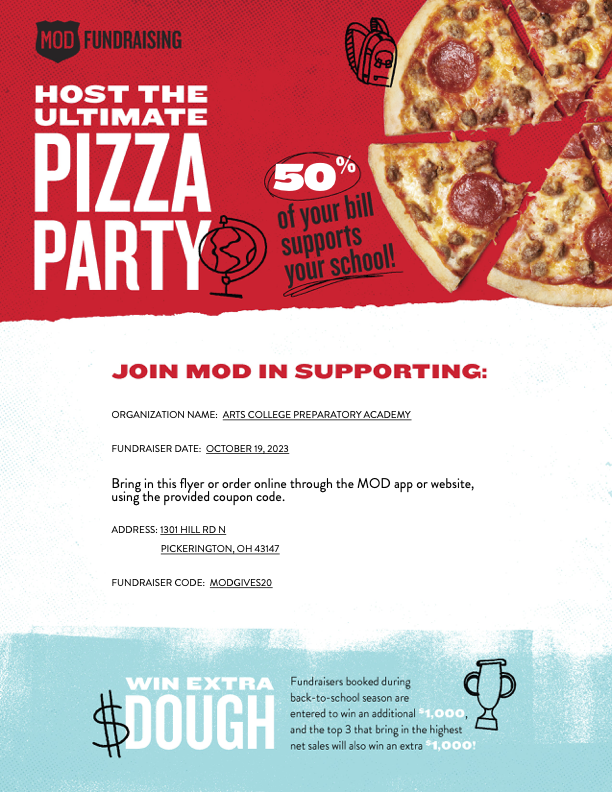 Eat pizza, support ACPA!
Be sure to stop by MOD Pizza in Pickerington on Thursday before our Open House! Show the fundraiser flyer (shown left) at the store or use MODGIVES20 on your online order, and ACPA will receive a percentage of the proceeds from your order! Be sure to share this flyer with friends, family, and neighbors.